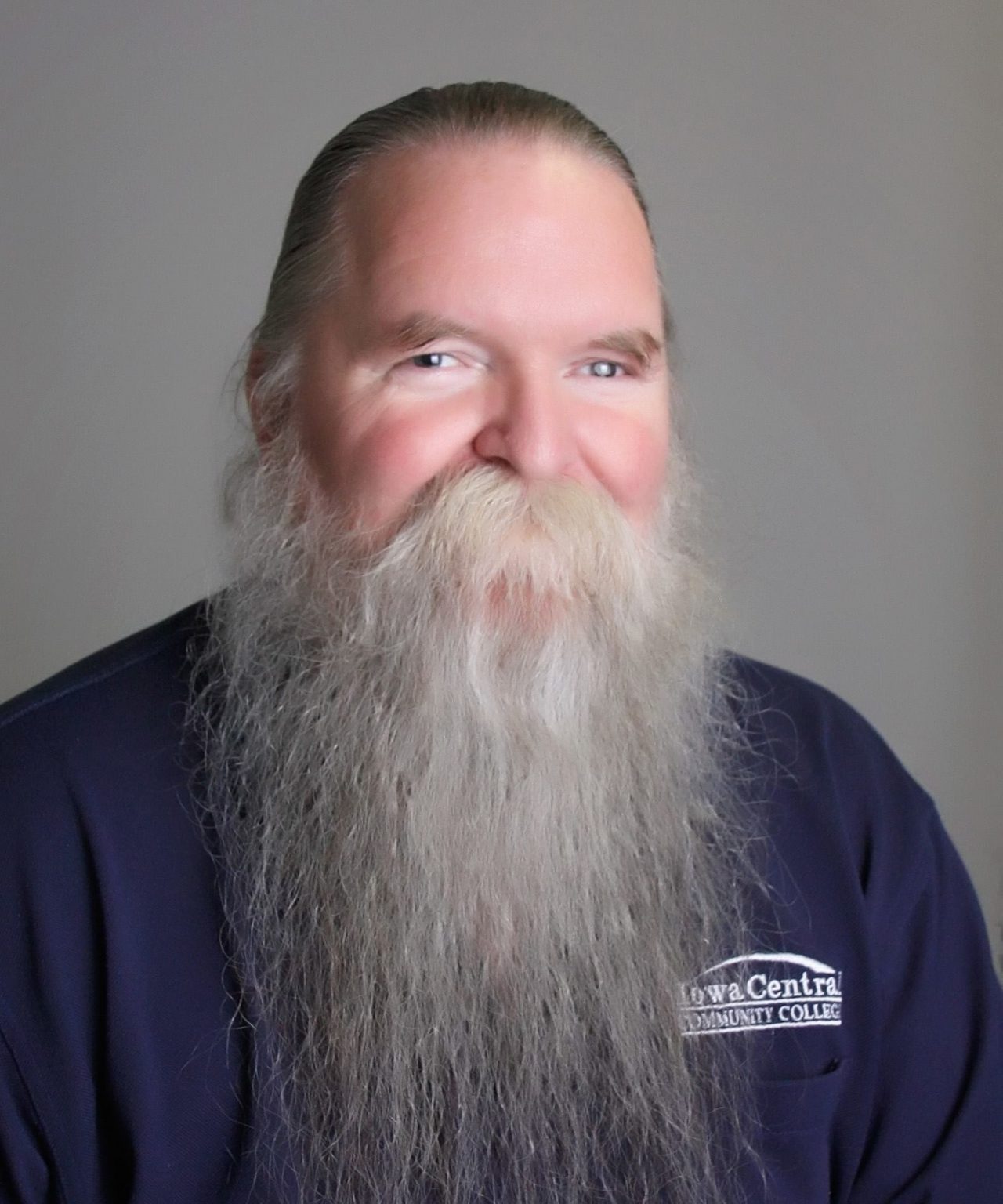 Mayra Hernandez
Roger Feldhans is no ordinary guy. During the evenings, Feldhans works in the Liberal Arts Building as a custodian; but if one digs a little deeper, they will find that Feldhans is an artist of many sorts. Born in Spokane, Washington and the son of an Air Force Senior Master Sergeant Feldhans has lived in many places. Through his travels, Roger has stayed true to his artistic self and has created many art pieces. What he is best known for is his photography and his tie dying.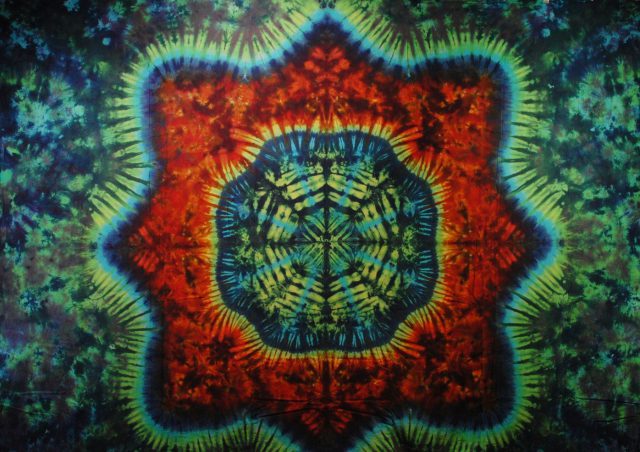 He is known to many as "The Tie Dye Guy", due to his intricate and beautiful work in that medium. He first became interested in tie dying when he was in fifth grade after his art teacher brought tie dyed items back from Woodstock. From there on, Feldhans knew that it was something he wanted to do and to do it well. The name "The Tie Dye Guy" stuck through his many years of creating tie dyed art. In the past couple of years, he has stopped working with this art form due to health issues, but has never lost his love for it.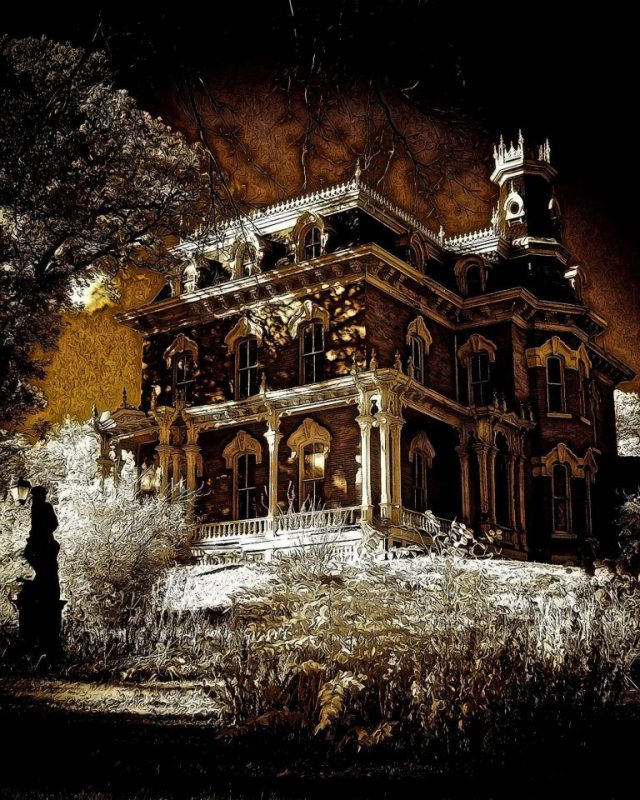 Feldhans now spends most of his free time with a camera in his hands. He enjoys photographing bands up close while they perform and has had many of those photographs published in newspapers. He does not just photograph people; he does creative photography as well, where he uses many different techniques to get some dreamlike effects on his photos. One example of this is his "Early Mansion" photo, where he used an infrared effect that gave the work a distinctly surreal look and feel. 
Recently, he has been working on a technique called "painting with light." In this process, a camera is set up on a tripod to keep it very steady and focused on the area where the "painting" will be done at. With the camera set on manual focus, a long exposure photo will be made in order to see the images "painted" with a source of light. 
Feldhans has travelled all over Iowa, and has created a photograph series of barns. "The barn project was a lot of miles; about 3,000 miles a month," said Feldhans. This is a series of photographs Feldhans has put together through his travels across the state. While driving down rural roads, he would pull over and take pictures of the barns he saw along his way, capturing the beauty he saw. He wanted others to see those photographs and see more than just a building. He remembers a lady whose barn he photographed. Her family had planned to tear it down, but after seeing the prints of it, they decided to keep it.
Feldhans gained more than just photographs from this project. "The people I met and the amazing stories as a result of it. Because a lot of them didn't see their barn the way I saw it."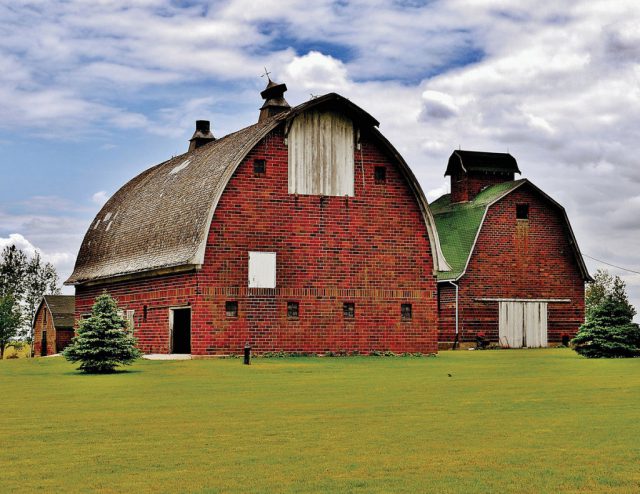 Farm and Ranch out of the Star Herald Newspaper in Nebraska, wrote a story about his barn series and used some of the photographs. It was not long before 128 newspapers across the country picked up the story of his barn project. Feldhans described it this way, "It wasn't just an Iowa thing. It became a larger than life kind of a thing."
Soon, he was getting phone calls and messages on Facebook of people saying they had seen his photographs in the Sunday paper. A woman from Florida messaged him telling him she had read about him. Omaha World Herald had a full page on their Sunday paper with his story.
"It's unreal. You can't fathom it," Feldhans said.
He has thought about making photography full-time, but there are reasons as to why he has not done so. "The issue with that is I'm afraid it'll become a job. And I will do it to pay the rent, and I don't know if I will enjoy it as much or if I'll be as creative as I need to be."
Feldhans feels like he has more liberty to be creative with the way he photographs, while working at Iowa Central because he doesn't have the need to sell his work in order to make money.
Most of his photography knowledge is self taught. He has taken some workshop classes, but a lot of his learning has come from watching videos, talking to other photographers around the world, and through his own experiences. He has been able to use this knowledge to help the Iowa Central photography students, among others, with their work. For anyone that is afraid to fail, he had some advice for them.
"Don't be afraid of failure. You will learn more from that than you will from your success. When something doesn't work and you go through that process of figuring out why it didn't work and what you can do to make it work, you actually make it so much better than if you have success the first time around because you're willing to go further," said Feldhans.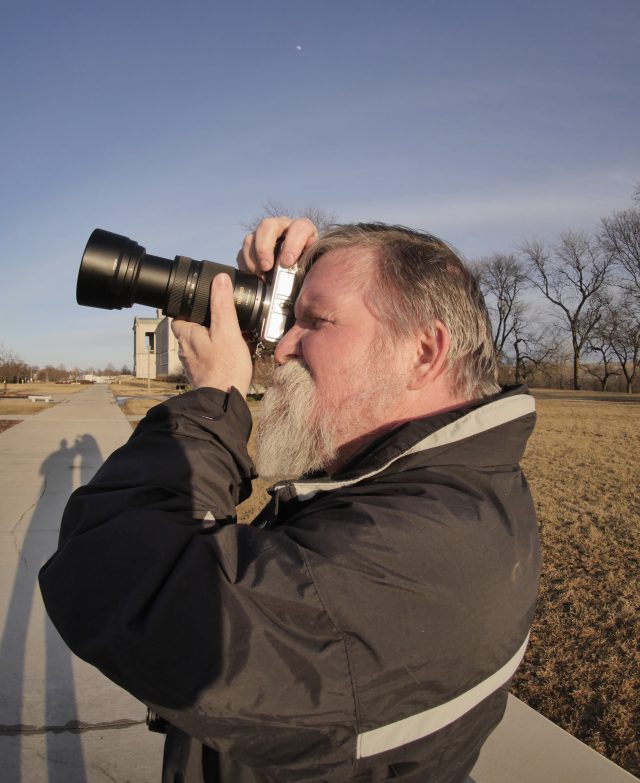 He believes there is beauty and a curse that comes with the modern day phone for those who have never picked up an actual camera. Because even though it has more people taking pictures, he believes that if they physically had a camera in their hands their thought process would change. Feldhans said, "You think more about creating a photograph rather than just snapping a moment."
(Photo of Feldhans with camera by David Borer)