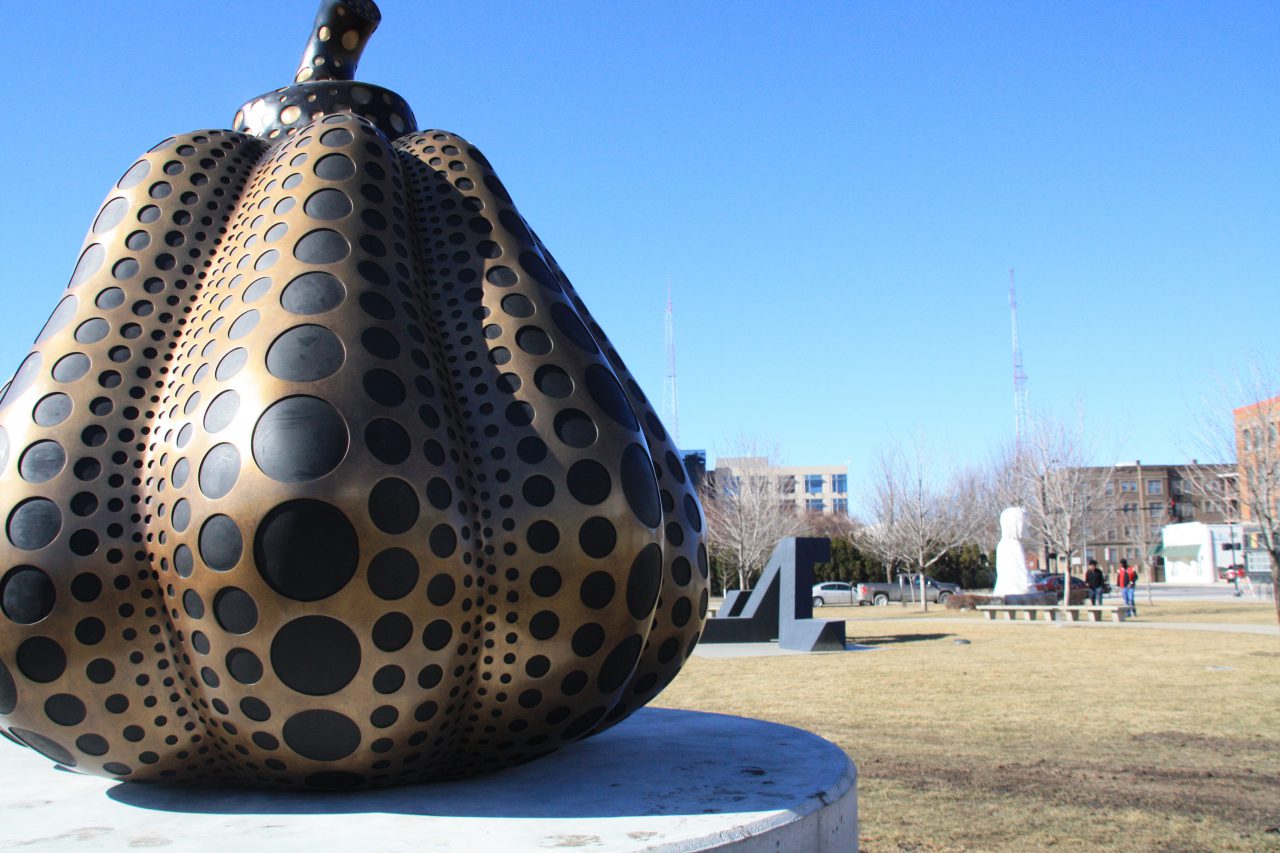 "Pumpkin Large" sculpture by artist, Yayoi Kusama at the Pappajohn Sculpture Park in Des Moines, Iowa
Mayra Hernandez
A brand new pumpkin now shines at the Pappajohn Sculpture Park in Des Moines, Iowa. The Iowa Central Visual Arts department took their spring trip on Mar. 1 and visited the Pappajohn Sculpture Park and the Des Moines Art Center. Students were able to enjoy a fascinating view of the park's sculptures up close.
One new exhibit at the Pappajohn Sculpture Park was the long-awaited, bold "Pumpkin Large" sculpture by artist, Yayoi Kusama. The sculpture is of a bronze pumpkin with dot pattern running up every side. The 8-foot pumpkin sits on its own pedestal, near the "White Ghost" sculpture and faces the new Kum and Go building that is still under construction.  
The next stop was the Des Moines Art Center. There, the students were able to roam freely through the museum's halls. Unique exhibits such as the Wanderlust exhibit showed video pieces in dimly lit rooms and projected onto the walls, which gave the feeling of being there with the artist as they captured everything. The John Brady Print Gallery was used to feature the Fink/Winogrand photographs of black and white print film. As film noir was an assignment introduced to some photography students, the Fink/Winogrand served as great inspiration.
The spring trip was a great experience for many students to get introduced to painting and sculpture art. The Visual Arts department hopes trips like these will inspire students to continue to be interested in seeing things creatively.