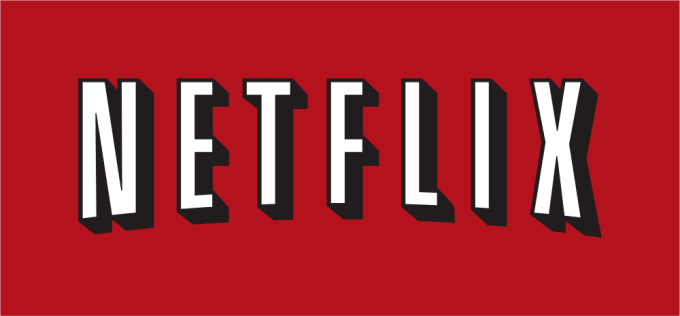 Over spring break, many students may have plans that involve fun-filled trips, sightseeing, and travelling. Growing up, we envision a glamorous spring break filled with luxurious adventures that we'll remember forever. The thing is, not all of us have the time, resources, or desire to go to Cancun, Florida, or even out of the state. Some of us have a spring break that is filled with sleeping, eating, and of course, Netflix. If you're like me, you've already seen a great deal of television shows on Netflix. Here is a list of shows I've watched and fallen in love with that are available to stream on Netflix. Hopefully, these shows can help make your break.
Stranger Things
If you haven't heard about Stranger Things over the past year, you've really been missing out. The show takes place in a small town in Indiana and tells the story of a group of friends who encounter what they can only guess is a lost child. The more they learn about this child, who calls herself Eleven, the more you start to wonder what is going on in their little town. As the series continues, it seems that more and more things go wrong, and throughout, the friends must stick together in the face of adversity in this sci-fi series with a coming of age flair.
Skins (UK Version)
Skins is a show that looks at a group of mismatched teenage friends and their navigation through high school. With unforgettable personalities and dynamic relationships and character arches, the show tackles a number of issues that teens can relate to. In a way that is not contrived, Skins brings the drama and harsh reality of life along with humor and feel-good moments that will warm your heart.
Lock Up: Disturbing the Peace
This documentary follows the lives of prisoners in their day-to-day interactions, struggles, and personal challenges in county jail. Different jails are shown throughout the series, and each episode focuses on a new group of prisoners, all of whom have their story individually told. You find prisoners from all walks of life in this series convicted of all sorts of crimes. They all have their own personalities, quirks, and flaws, which makes the show an engaging watch. You will never see an episode just like the other; the show will keep you on the edge of your seat until the end. A nice feature about this show's setup is that there are no overarching plots or themes, so you can watch the episodes in whatever order you like (which in my case means skipping to ones that look especially interesting).
Ouran High School Host Club
This anime follows the story of Haruhi Fujioka, a student who is given the opportunity to attend a prestigious, expensive private school on the basis of scholarships. Originally keeping a low profile at the school, Haruhi ends up wandering into the host club, where a group of boys at the school take time to charm female students who request their services. Upon her visit, Haruhi ends up being overwhelmed by the members of the host clubs, and in her flustered state, she accidentally knocks over a vase, breaking it. Once she learns that the vase costs 8 million yen, Haruhi has no choice but to join leagues with the boys in order to pay off her debt. Although she is mistaken for a boy by well, everyone, for a good while, Haruhi develops relationships with the boys of the host club. The anime is wildly funny and easy to watch. With little drama, the show is a feel-good slice of life that could keep you watching for hours.
Bojack Horseman
Following the life of a washed-up celebrity who happens to be a half-human half-horse hybrid, this Netflix original has a premise just ridiculous enough to ensure its addictive quality. The show features our cynical, troubled protagonist Bojack and follows his life in his luxurious house. Despite Bojack's wealth and fame, he cannot seem to find happiness, and he has various problems in his life, some stemming from his abuse of alcohol. The show is a comedy that has very sad moments and characters that are flawed yet keep you rooting for them.
Killer Kids
This show tells the true stories of different cases where children have killed. Each episode focuses on a different theme, and every time, the case is retold from the beginning to end. The show presents facts about each case and provides video reenactment, showing some of the most shocking crimes that one could imagine.
Freaks and Geeks
Taking place in the 1980s, Freaks and Geeks is a show that follows two siblings and their contrasting groups of friends. Sam, the younger brother, is classified as a geek, and his two friends also fit into this category as they take on their freshman year of high school. Sam's older sister, Lindsey, is branching out from her past role as a goody-two-shoes and has begun to hang out with students perceived as burnouts, or the freaks, in the traumatic wake of her grandmother's death. The show is a comedy that focuses on the angst of growing up and examines themes such as morality and identity during adolescence.
American Vandal
This mockumentary features a high school student who is trying to find the truth behind the school's disciplinary action against a fellow student following a serious vandalism against the faculty's cars. Peter, the main character, enlists in his friends Sam, Gabi, and Randall for help making a documentary as they sift through the evidence and see what leads they can follow to discover who actually vandalized the cars. This show provides a lot of laughs as two high school students take on the roles of detectives, analyzing everything from the technique with which the vandalism was created to the questionable character of the sole eyewitness. You do not know who actually did it until the end, and even then, the question is not entirely resolved.
Embarrassing Bodies
With an emphasis on body positivity and education, this documentary shows the patients of a travelling medical clinic throughout Britain. The clinic accepts walk-ins, and its anonymous, laidback nature often brings in patients suffering from ailments that they are too embarrassed to see their regular doctors about. Featuring a wide arrangement of some bizarre, some taboo, and some common yet traditionally embarrassing ailments, this show educates any viewer all while pushing the message that many people are embarrassed about one part of their body or another. After all, it's better to check these things out and have nothing come of it than to not know, right?
Everything Sucks
This show tells the story of a group of friends in their freshman year of high school in the 1990s. The main character, Luke, soon finds himself falling head over heels for a sophomore girl, a dream that his friends say is unachievable. As we learn more about his crush, Kate, the show examines themes such as sexuality, friendships, grief, and character. This show induced a few wheeze-laughs as well as a number of muffled screams and gasps. It has feel-good moments as well as heart-wrenching scenes, and a development of characters that keeps you invested and entertained throughout.