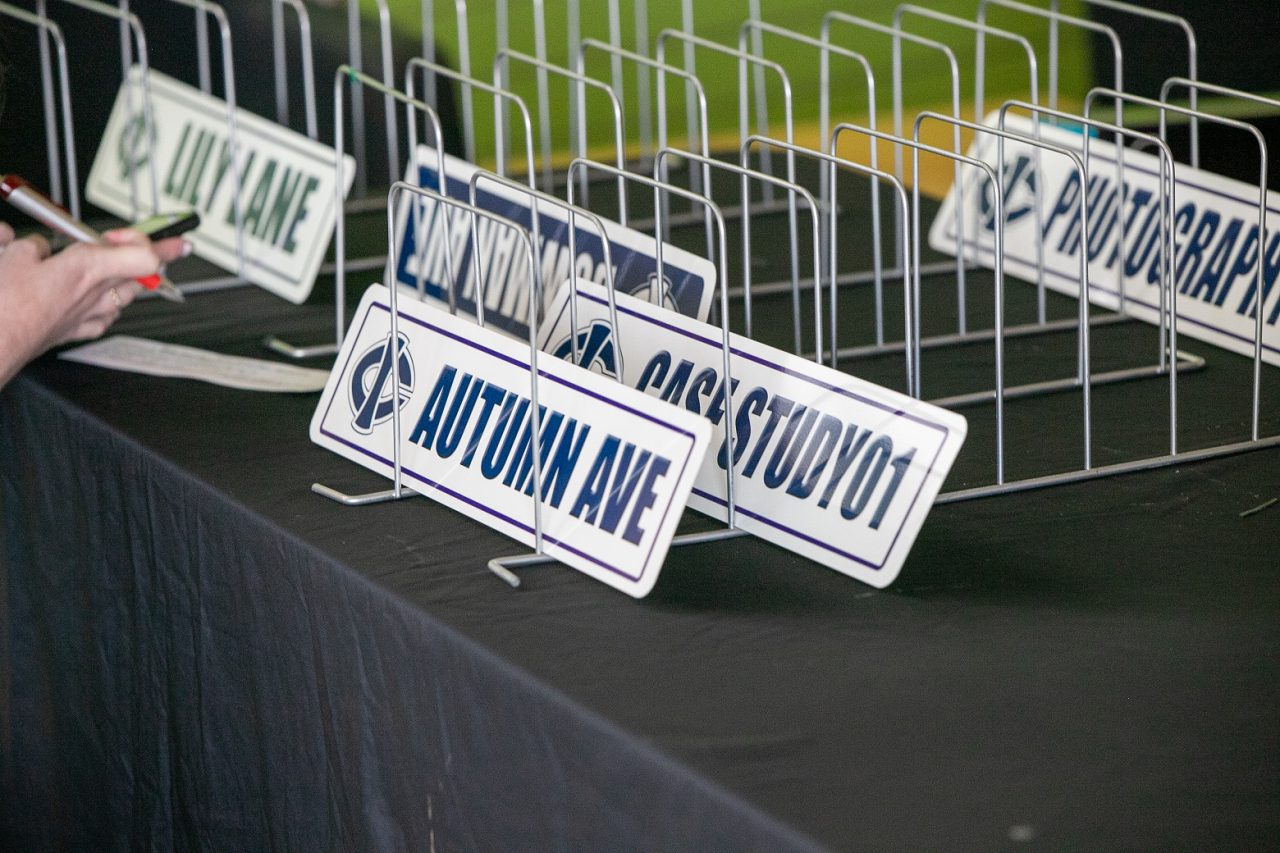 Students let out their creativity on Thursday, August 20th by creating street signs. Students were welcomed to the SRC and prompted to fill out a slip of paper.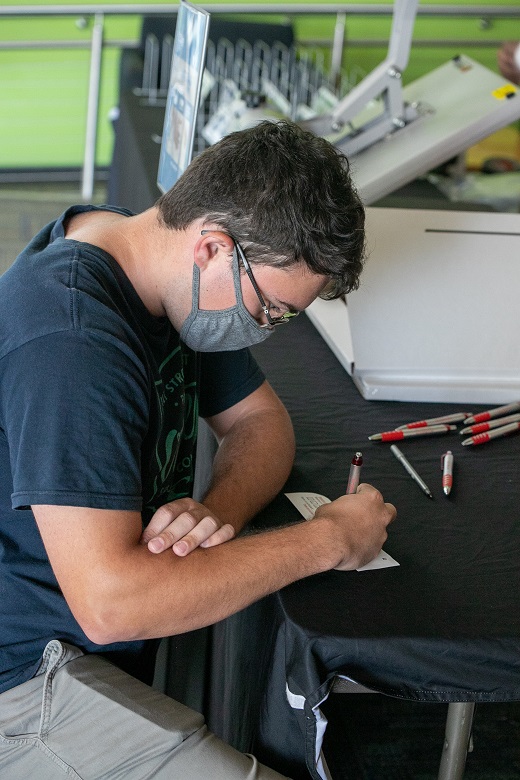 Tanner Raine fills out the slip of paper for his sign to be created.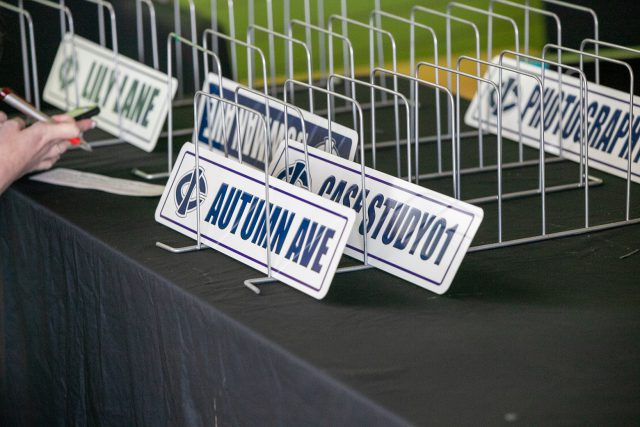 They chose between two color schemes: mainly white or mainly blue.
Next, they had to decide their word or phrase of choice. The most popular choices included dorm room numbers, majors, names & nicknames, and so much more!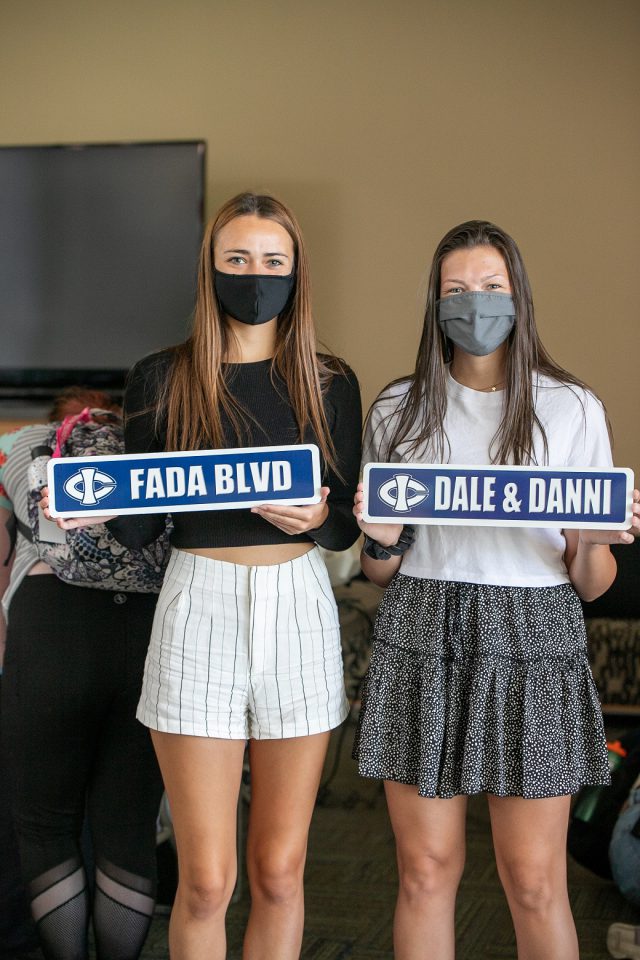 Freshman Daniele Bears and Abigail Dalebout pose with their signs.