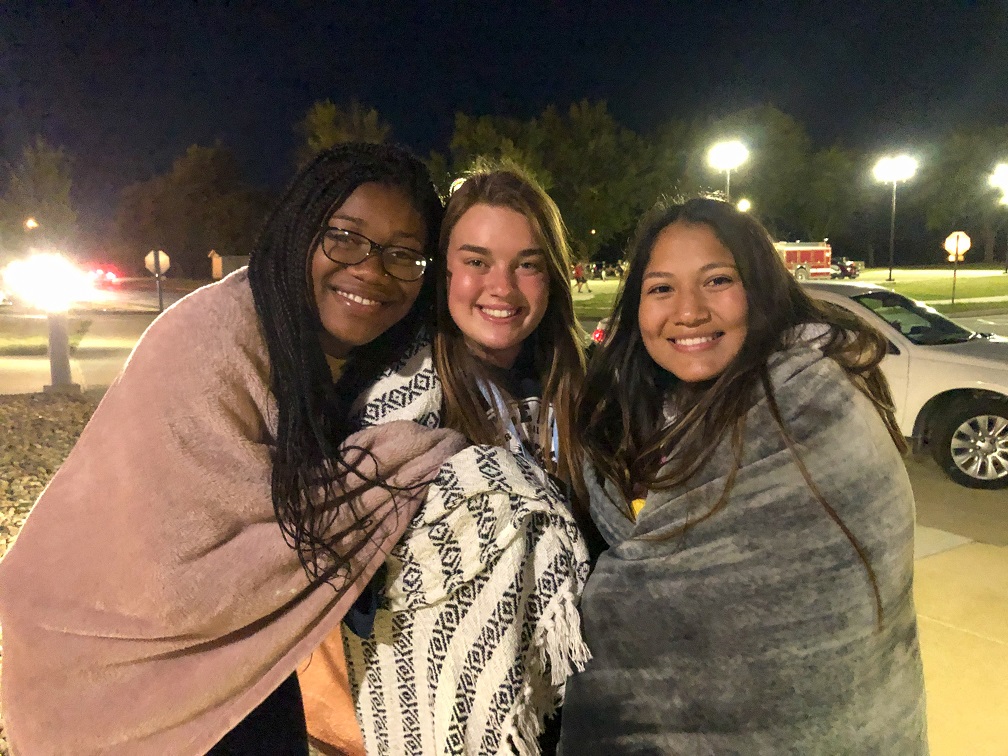 Last week, on Aug. 18, 2020, Iowa Central students enjoyed watching Fireworks! Students enjoyed hanging with friends on a beautiful night after the first day of classes.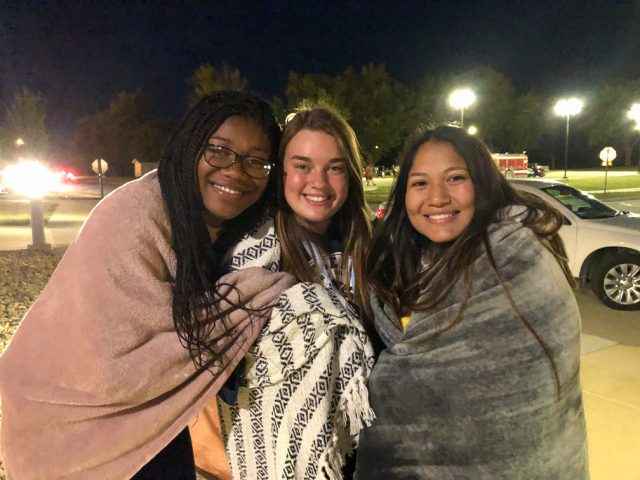 Pictured: Freshman Mariah Erving, Southern Raborn, and Mati Candelario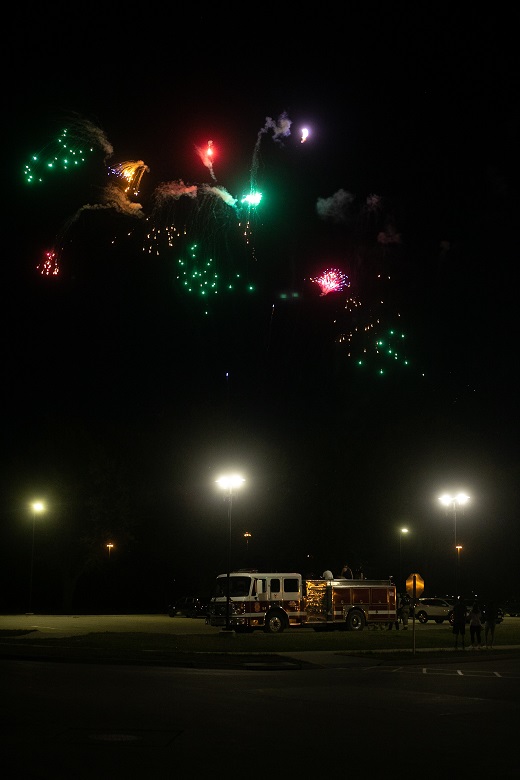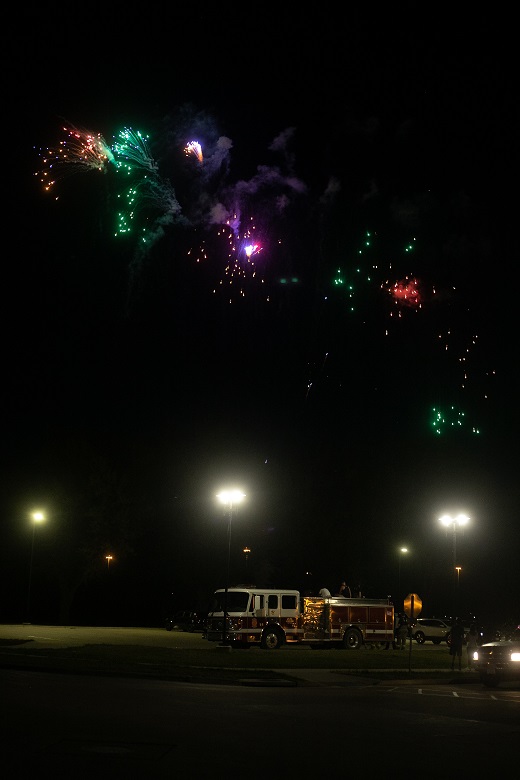 This week the activities will continue with …
Monday – Pool Ball Hunt (which has yet to be found!)
Tuesday – Mentalist Show
Wednesday – Comedian and Karaoke
Thursday – Comedian
Check out TritonPass or @ic_activities on Twitter for more information!