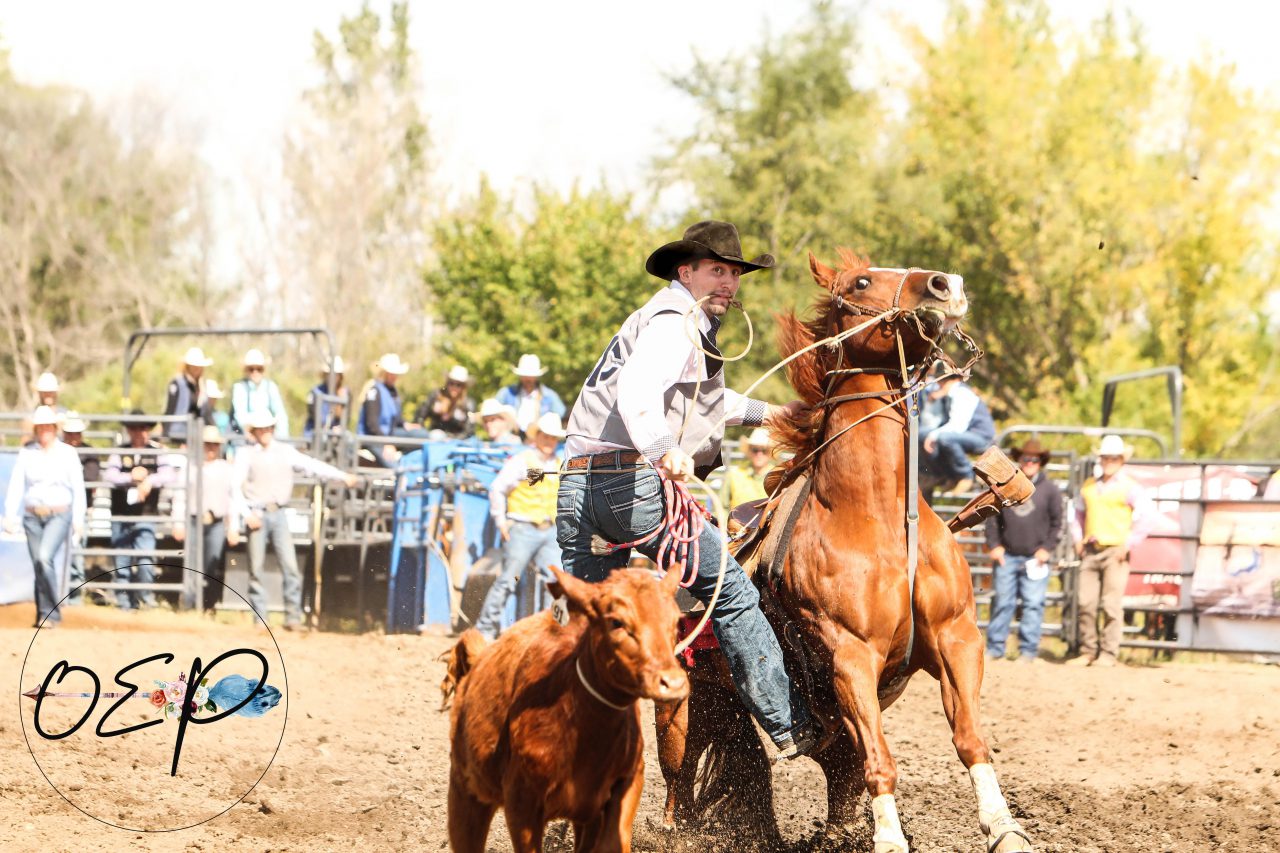 The Iowa Central Rodeo Team has been doing outstanding this semester, with accomplishments in the college rodeo arena, as well as other arenas. We are located in the Great Plains Region for the National Intercollegiate Rodeo Association (NIRA). At the first rodeo, put on by the University of Wisconsin at River Falls, the men's team won the rodeo with 930 points, with South Dakota State University coming in second with 510 points. In North Platte, NE, put on by Mid Plains Community College, the Tritons took on a double header rodeo. During the first rodeo, the men's team placed third with 330.50 points. The second part of the double header started on September 13th and concluded on the 14th. The men's team placed second to Mid Plains, earning 715 points to their 815 points.
Head coach Bridget Lambright and assistant coach Terry Coleman worked hard in preparing the Triton athletes in practice and setting up for the big event, the Triton Stampede. On September 27th and 28th, at the Webster County Fairgrounds, the men's team placed third overall with 380 points. On the women's side, Adilyn Williams and her team roping partner from South Dakota State University made it back to the final round of rodeo Saturday night, but they fell just short of the title when the steer jumped out of the heel loop.
In the Regional standings, the Rodeo Tritons Men's Team are sitting first overall with 2,355.50 points. Mid Plains is following them with 2,025.50 points. In regional standings individually Nick Pelke is 1st in Mens All-round, Tanner Bassett is 3rd in Saddle Bronc Riding, Nick Pelke is 1st in Bareback Riding, Blaine Beaty is 1st in Bull Riding, Judd Grover is 1st in Tie Down Roping, Marty Baker is 7th in Tie Down Roping, Wyatt McGee is 9th in Steer Wrestling, Sage Kvien is 14th in Steer Wrestling, Judd Grover is 14th in Team Roping Heading, and Trevor Kinyon is 15th in Team Roping Heeling.
Nationally, the men's team is sitting 4th. Nick Pelke is 1st in Mens All-round, Nick Pelke is 3rd in Bareback Riding, Blaine Beaty is 2nd in Bull Riding, and Judd Grover is 1st in Tie Down Roping.
Outside of college rodeo, team member Sage Kvien qualified for the Junior NFR in Saddle Bronc Riding on September 28th in Fort Pierre, SD. This will be held December 5-14 in Las Vegas, NV, at the Las Vegas Convention Center.
After all the good things going on for the team, there are two more rodeos to round out the fall season. One will be held in Ames, IA on October 18-19, and the other will be held in Fargo, ND, on November 1-2. The Iowa Central faculty, students, and fans will continue to cheer on the Rodeo Tritons for a successful end to their fall season.