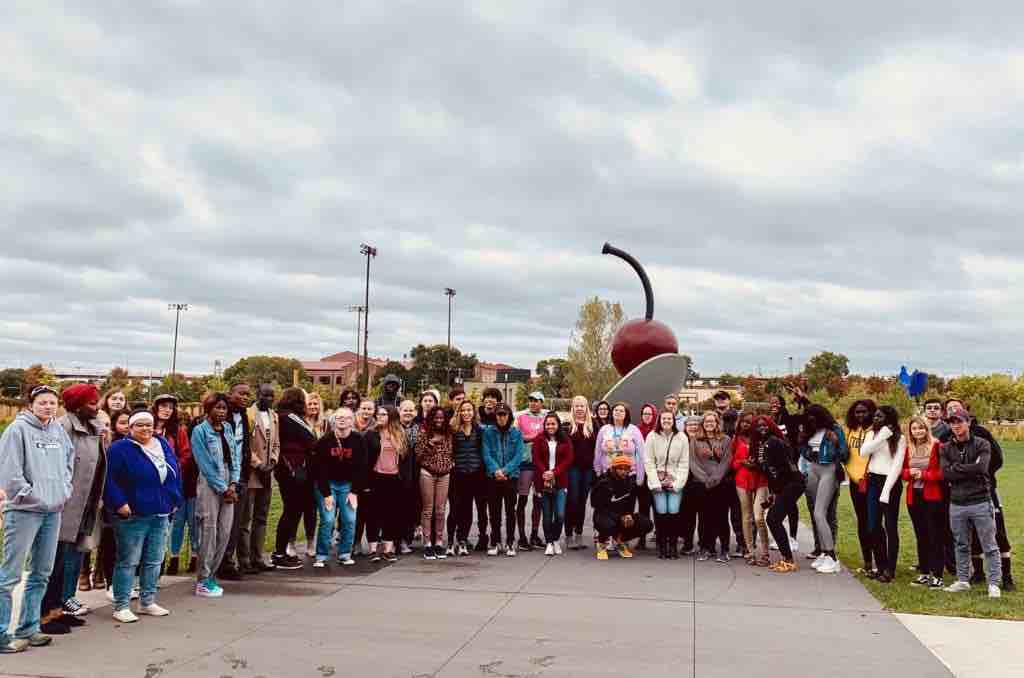 On Wednesday, Oct. 2, Visual Arts students had the opportunity to travel to Minneapolis, Minnesota to visit the Walker Sculpture Park and Minneapolis Institute of Art. Students started the day by meeting at Decker Auditorium to load the buses at 6:30 a.m.
The first stop, students walked around the Walker Sculpture Park!
Hannah Taylor said, "The Walker Sculpture park was very cool and interesting. It had many different types of art to look at. My favorite piece of art was the blue rooster."
Students then re-loaded the buses to drive to the Minneapolis Institute of Art! The day ended with supper at the Burnsville Mall.
"It was lit yo," said Tre Thompson while thinking about the day's events.