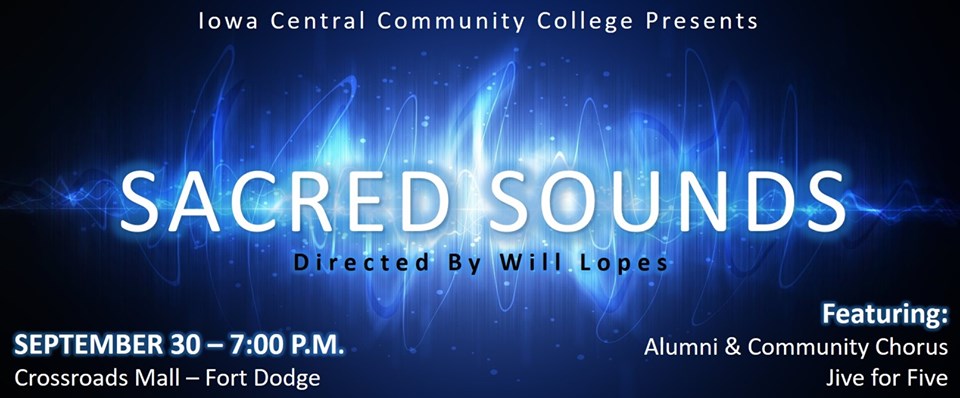 The Iowa Central Community College music department has pursued several new venues for performances since Will Lopes began directing the Triton Singers in 2018. This year is no different. After exploring the acoustics of the Crossroads Mall halls, Lopes chose this location for the Triton Singers fall concert, Sacred Sounds.
A combined performance with the Fort Dodge Community Chorus, Iowa Central Alumni, and local instrumental group, Jive for Five, the Triton Singers will be sharing a selection of spirituals, sacred art songs, and upbeat tunes. The Triton Singers is comprised of three vocal performance groups: Triton Choir, Vocal Jazz and the Encore Singers.
By inviting community members to participate in this Sacred Sounds concert, Triton Singers will grow their audience for concert performances and build relationships with other Fort Dodge vocal enthusiasts. Lopes has made community participation a common element in all of his Iowa Central concerts, including his recent day long event, Real Men Sing.
The Fort Dodge community is invited to attend to support the talented students and local performers in this one night event on Monday, September 30 at 7 p.m. Sacred Sounds is free to attend.