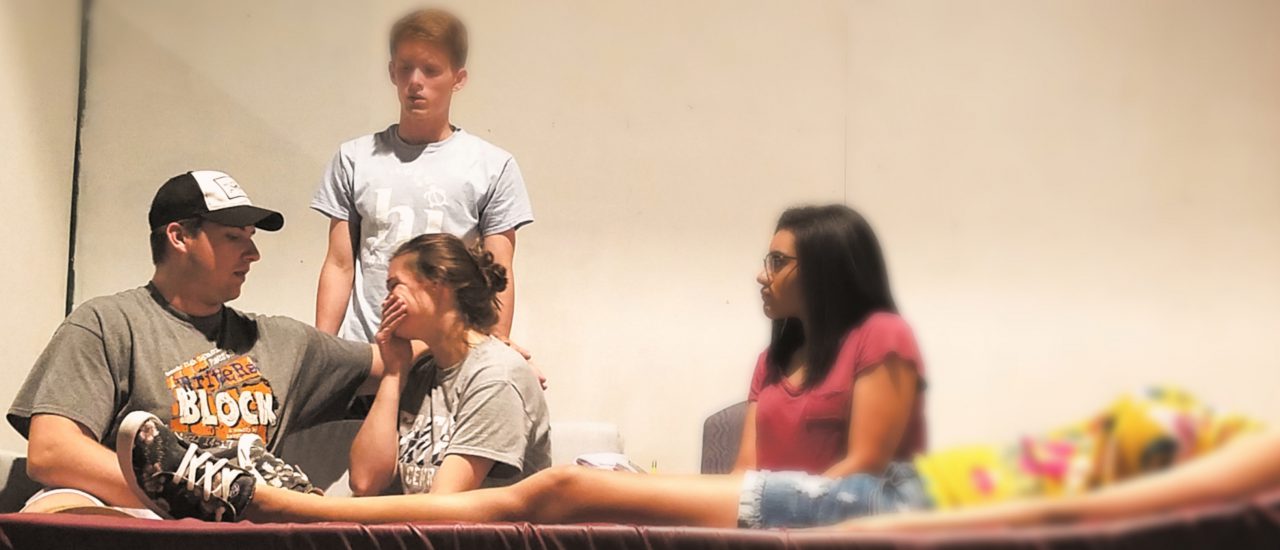 You'll laugh and cry as you follow the colorful characters of Iowa Central Community College's fall theater production, "Falling Awake" on their journey through conflict and comedy. Premiering for only the second time on stage, this thought-provoking story is shared by Iowa Central students and directed by Teresa Jackson.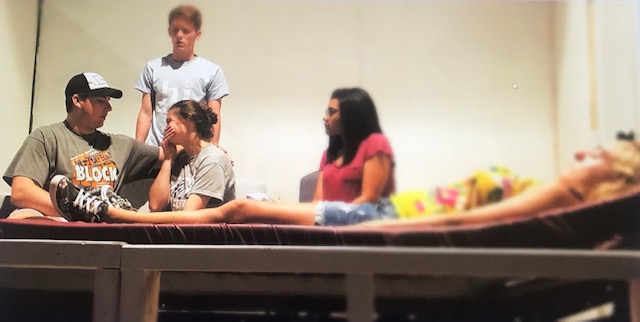 Written by Aaron Westrum, a former alumnus of Iowa Central and frequent performer as a student on the Decker Auditorium stage, "Falling Awake" is an incredibly moving story. The plot follows a young woman in a coma who awakens to find herself in "Numa", an ethereal place to heal. While she resides in Numa, her family portrays the heartache of reality: a mother who clings to hope that her daughter will return, a father torn between family responsibilities and his campaign for governor, a sister lost in the background.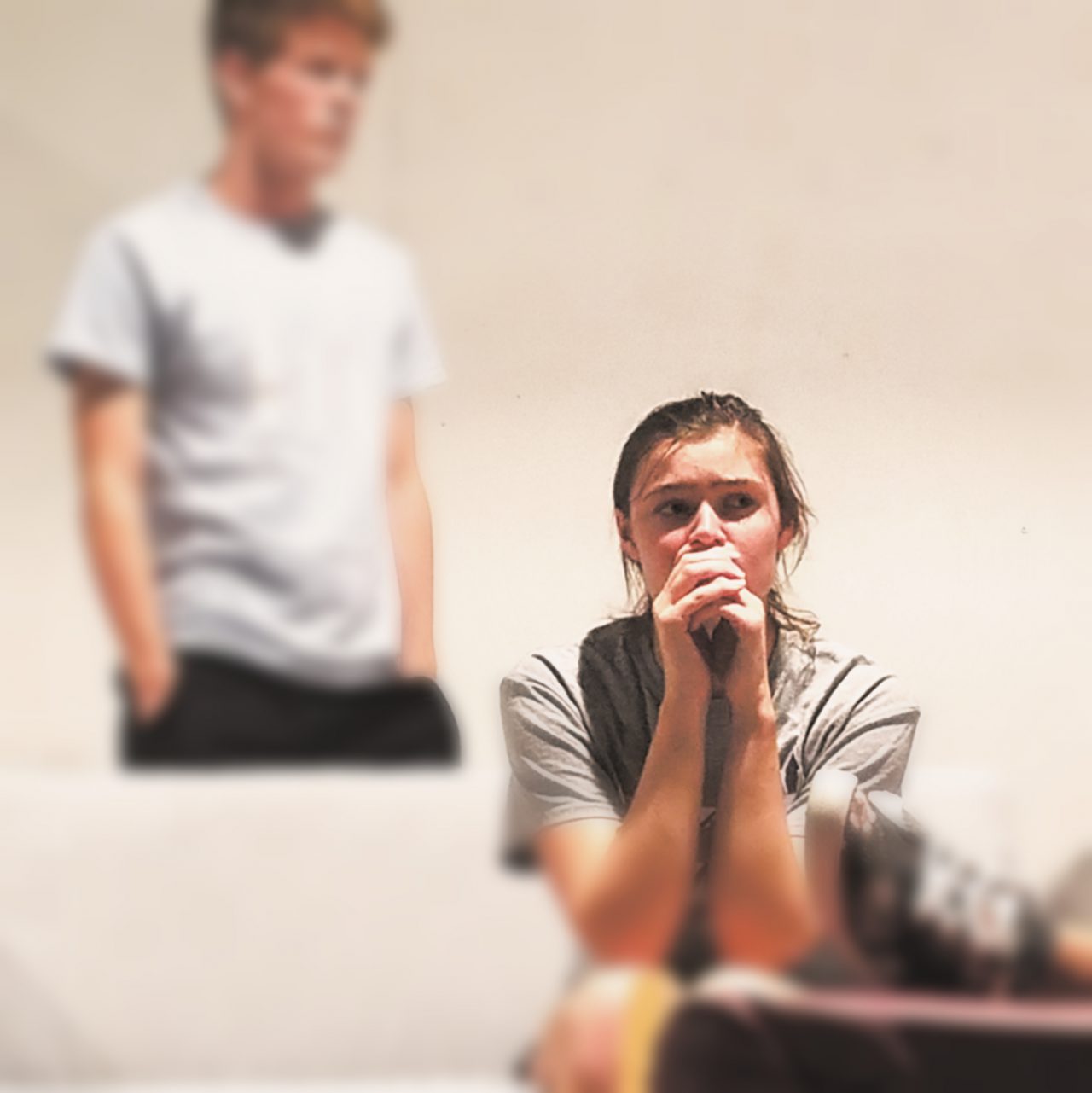 The fun and humor found in the world of "Numa" is a stark contrast to the pain of an imperfect world that the characters experience in the real world. From the pranks of Numa to the grief of reality, you will fall in love with the herat of this plot and it's poignant message of hope. Laugh a lot, cry a little and enjoy every moment of this beautiful story characterized with he felt emotion by the talented students of Iowa Central.
Along with the gifted actors on stage, the backstage team has been hard at work establishing the set, lighting, and technical aspects of this production. Comprised of volunteer students and technical staff of Iowa Central, the production is supported by their hard work and dedication.
"Falling Awake" premiers on the Decker Auditorium stage Oct. 10, 11 and 12, with showings each night at 7 p.m. Tickets are available in the Iowa Central Bookstore, online at https://bit.ly/2kT4qxe and at the door before each performance. Ticket costs are $10 for adults and $5 for students. Iowa Central students receive free admission with their ID.
Don't miss the stage performance of this beautiful story. It will touch your heart and life!