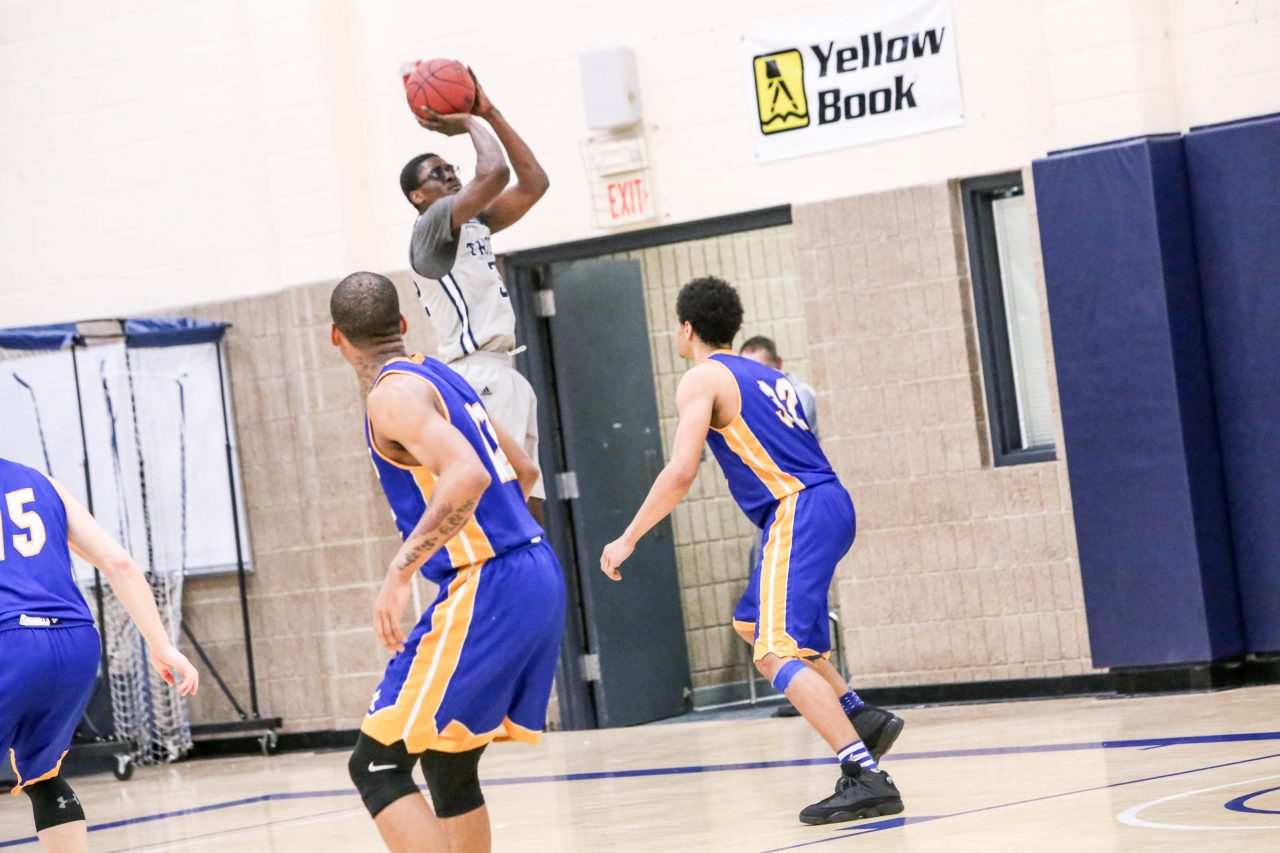 On January 24th, the ICCC men's basketball team played the Iowa Lakes Lakers, suffering a loss with the final score being 92-67. The Lakers enjoyed a lead of eighteen points by the end of the first half, the Tritons having scored 30 points. Although the Tritons scored more points in their second half, adding 37 points onto their first half earnings, the Lakers continued to score more baskets; scoring 44 points in the second quarter. The Tritons faced a team that was as monstrous in height as they were on the scoreboard, and throughout the game, the Tritons continued to keep their heads up, doing all that they could to work together and earn points.
In the first half, we saw repeated drives to the center paint with 2-point baskets as a result by Tray Croft, who scored a whopping total of 36 points by the end of the game. He was certainly a driving force for the Triton men, not only helping through his point totals, but through his assists, steals, and rebounds, all areas in which he excelled for his team. Helping add to the Tritons' overall score in that first quarter was also Collin Shannon, Robert Hawkins, Kemryn Jenkins, Raphael Jegede, Dallas Bailey, and Thomas Akamarmoi. ICCC ran a tight offense driven in part by frequent passes, which requires tremendous focus and teamwork between the players. However, they were not immune to the occasional blunder, but ICCC saw just as many mistakes as the Lakers did in that first half. ICCC, despite falling behind in points, continued to hustle and take what opportunities were available to them.
The second half saw a continued struggle as the Tritons clambered to gain the upper hand. Again, Tray Croft, Collin Shannon, and Raphael Jegede continued to add points to the scoreboard, accompanied by teammates Kane Kramer and Bay Etheredge. Despite their efforts, the Lakers continued to make shots left and right, nearly doubling their score at the end of the first quarter. With few seconds left on the clock, the Lakers ran down the time, and the game was concluded. However, the Triton men surely played a game that they can be proud of, and they can use this experience to continue to learn and grow as a team and as individual athletes.