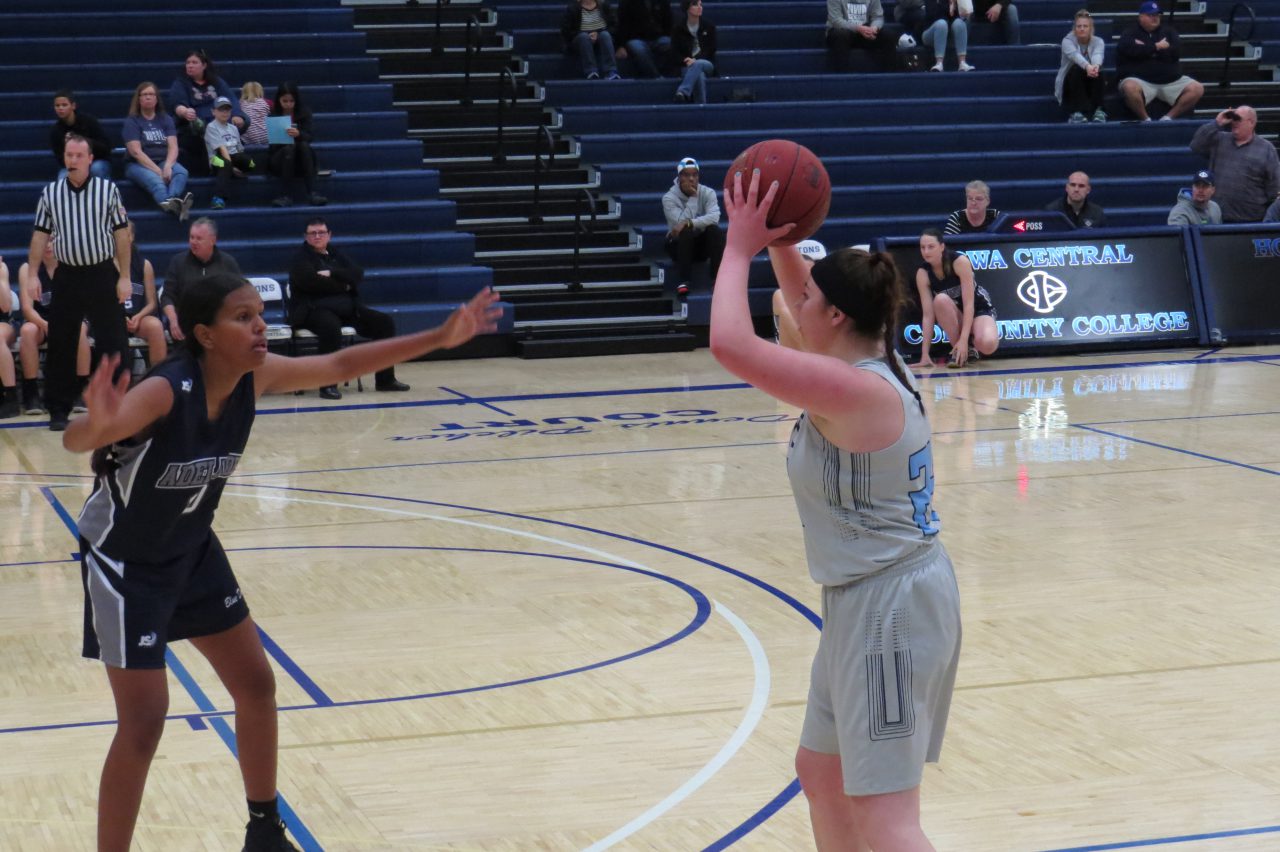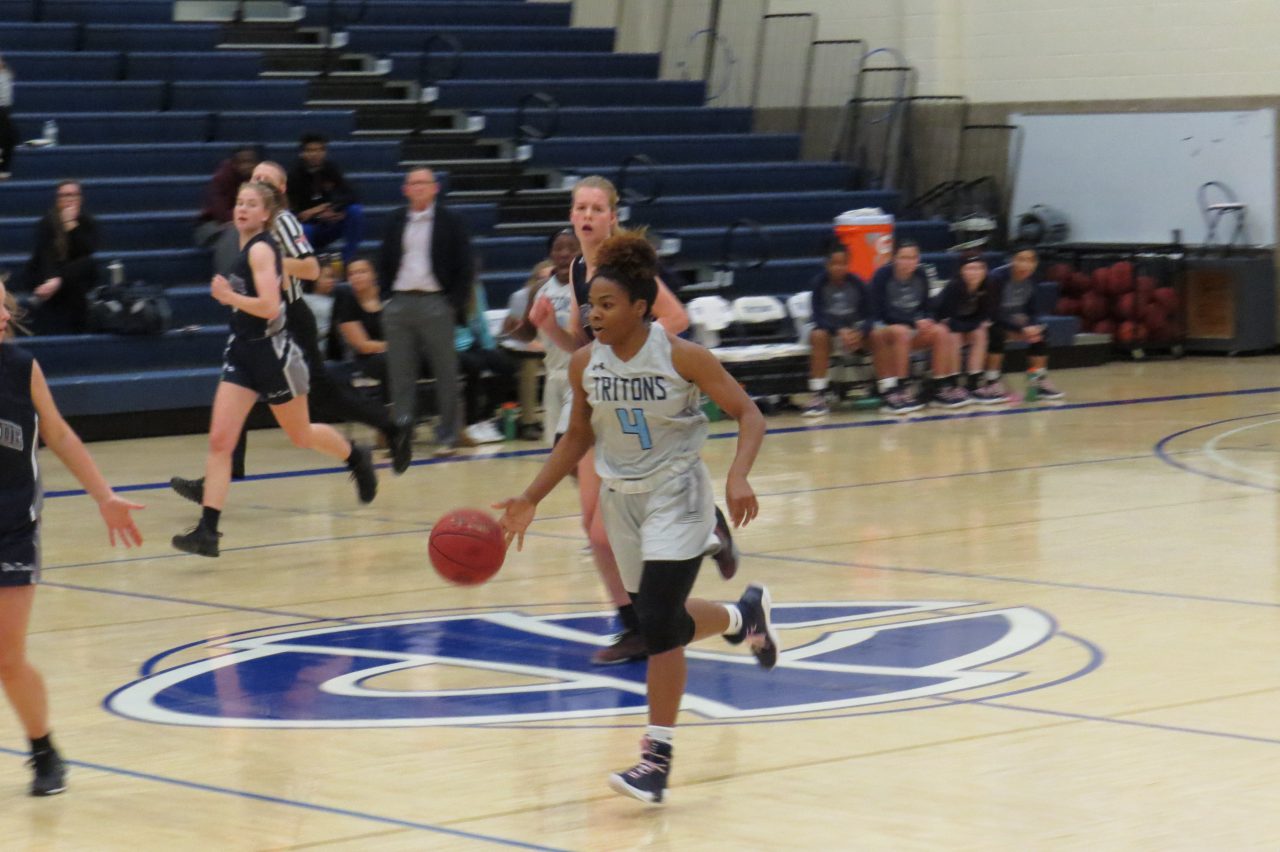 On Sunday, November 26th, the ICCC Triton women's basketball team played against the Adelaide Blue Devils, a team hailing from Australia. The team is currently doing a basketball tour across the United States, and Fort Dodge, Iowa was one of their stops. The game began with freshmen Mardaeja Cross, Kira Ward, Makenna Carver, Brittany West, and the lone sophomore Rachel Toto. By the first quarter, the Triton women were trailing behind the Blue Devils by a close four points with a score of 9 to 13. This tight competition remained throughout the second quarter; at the end of the first half, the score was 30 for the Tritons and 36 points for the Blue Devils. The game was closely played throughout the first half, but during the second half, the Tritons fell behind. Despite their attempts to recover as well as a briefly lived comeback in the fourth quarter, they ultimately lost with a score of 47 to 66 points.
After the game, I had the opportunity to speak with Brittany West, a freshman at ICCC with the number 34. Having scored 21 points, West led her team in point totals. West stated, "It obviously wasn't the best game we've played but we can't hang our heads about it. We have good moments and bad moments. We just need to learn how to push through tough times and we'll be the team we're striving to be." When asked about one of the greatest moments of Sunday's game, West claimed, "I think Mardaeja winning the tip was memorable because she's 5'7" and the girl she was jumping against was close to 6'4", so for her to win it was big."
The Triton women's basketball team will be playing this Friday against Central Community College-Columbus at 5:00 p.m. and the Saturday after against Northeast Community College at 4:00 p.m. Both are home games; make sure to use your Student ID card for free admission to come support our women.