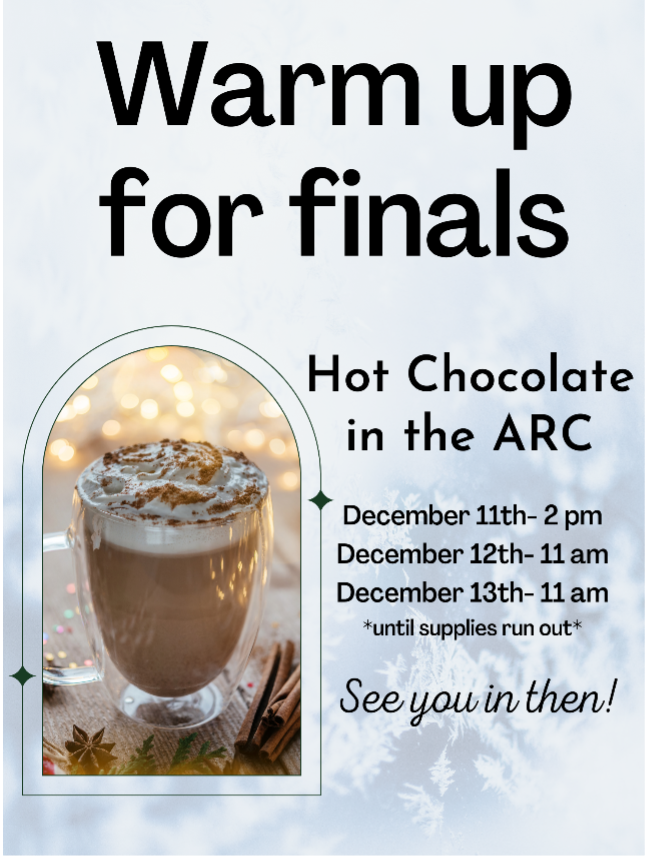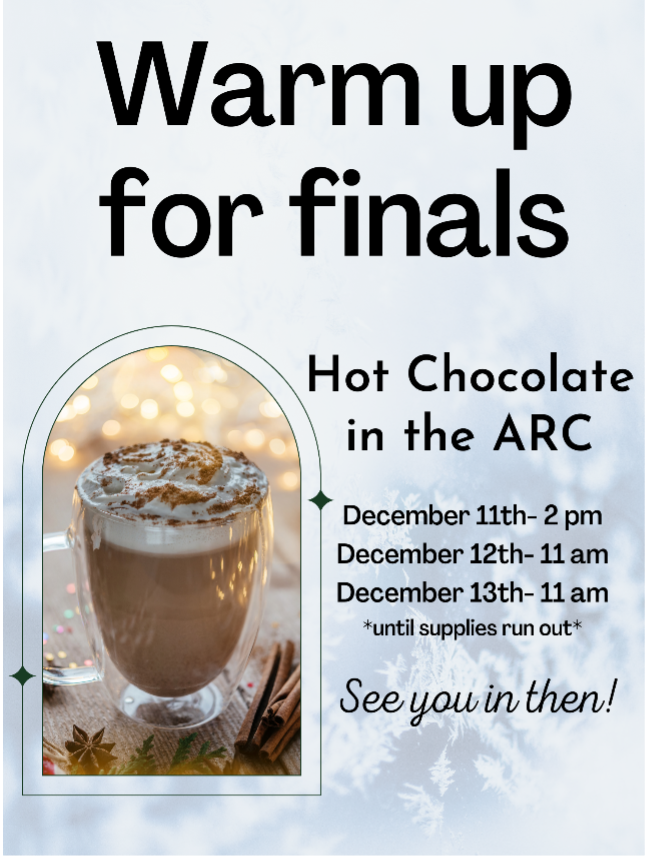 Come to the Academic Resource Center to get warm with hot chocolate.
The Academic Resource Center will offer hot chocolate during finals week to help to maintain the students' warmth against the low temperatures.
The Academic Resource Center is always looking for ways to help the students feel comfortable. They have been sponsoring several activities like this during the semester. The last time, on Nov 18, they organized an Apple Cider Day to celebrate National Apple Cider Day.
The past October they also served nachos and sauce every Wednesday and the initiative was called "Salsa and Study."
That kind of plan motivated the students to go to the library and interact with the academic assistant for any doubts that they could have.
Schedule for Hot Chocolate:
Dec 11: 2 p.m
Dec 12: 11 a.m
Dec 13: 11 a.m
Follow the Academic Resource Center on social media to keep informed about the activities!
Facebook: Iowa Central Community College Academic Resource Center
https://www.facebook.com/search/top?q=iowa%20central%20community%20college%20academic%20resource%20center
Instagram: iowacentral_arc
https://instagram.com/iowacentral_arc?igshid=MWI4MTIyMDE=
Twitter: iowacentral_arc
twitter.com/iowacentral_arc?s=11&t=xzWrnTp7DNe5bZfm4nxGag