Staff
March 25, 2022
1

min
533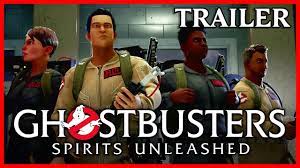 Are you a gamer or a Ghostbusters fan, then if so you're in for a real treat!
Ilfonic games, the game company famous for making Friday The 13th The Game and Predator Hunting Grounds will be tackling the supernatural comedy series by making it into a multiplayer First Person Shooter by the name of Ghostbusters: Spirits Unleashed.
But that's not all, the game will also have the voice talents of Ernie Hudson and Dan Aykroyd reprising their original characters.
The game is confirmed to come out sometime in 2022.