Staff
February 8, 2022
2

min
395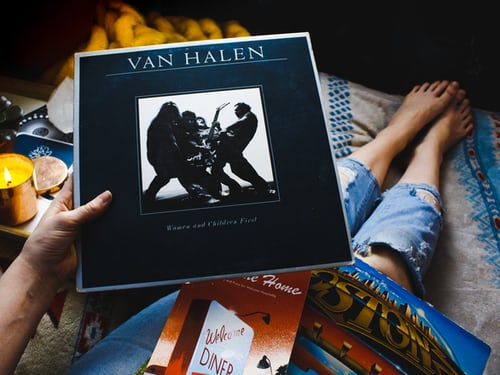 The month of January isn't really regarded as much for many, but Van Halen fans the month holds a special place in their hearts; especially as of the last two years. Eddie Van Halen, who sadly passed away from cancer in October 2020, was born in the Netherlands Jan 26th, 1955 and was best known as being one of the most innovative guitar players of the classic rock era
with his band Van Halen. Eddie led his band with his brother and drummer, Alex Van Halen, bassist Michael Anthony and 3 different singers David Lee Roth, Sammy Hagar and Gary Chorone.
However in 2006, Eddie announced that Van Halen was replacing their bassist with Eddie's own son, Wolfgang, who now has his own band, Mammoth WVH. Van Halen continued to play up to 2015 before having to disband because of Eddie's illness. Eddie will be always remembered for his guitar style and signature smile while playing. He was 65.