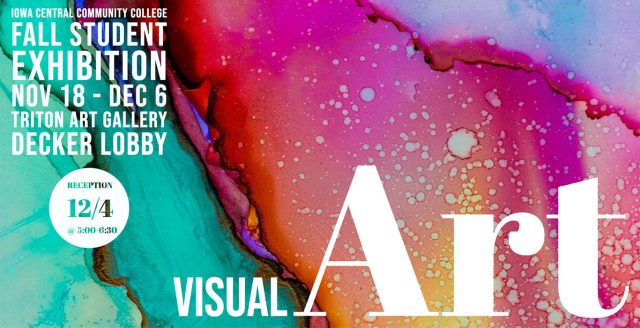 The Student Art Show is here! Anyone is welcome to check out the gallery in the Triton Art Gallery located in the lobby of Decker Auditorium!
The gallery is open Nov. 18 through Dec.6, 2019. There are so many amazing, inspiring, impressing pieces to experience!
The Awards Ceremony and Reception will be Wednesday, Dec. 4 starting at 5:00 pm!