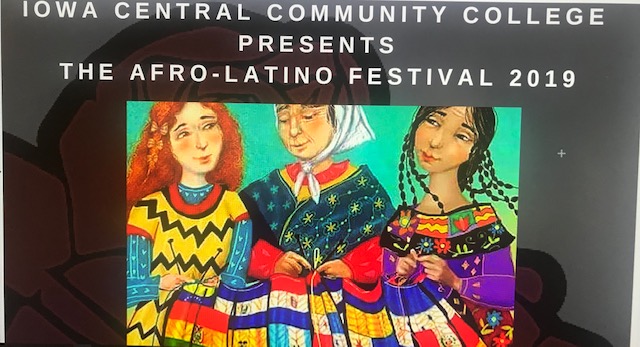 Every year, the Focus International Team "focuses" on a different country to share information with everyone. For the 2019-2020 school year, the focus is Spain. Each year, multiple events are held for students to enjoy, including the Festival of Nations and the Afro-Latino Festival. The Festival of Nations has been held every spring for the past 30 years while the Afro-Latino Festival is a new event this year.
The Focus International team encourages Iowa Central students and employees to check out the Afro Latino Festival on Tuesday, September 24th from 8:00 a.m. to 12:00 p.m.! This event is free and located in the Student Resource Center. Entertainment and food are provided.
This is the first year for this event at Iowa Central. "This festival offers the students from my Spanish classes and the high schools to do research about a Latin American Country and share that information with other students on campus. Also, this festival helps the students to avoid any stereotypes they have about the Latino Community," says Andrea Estling, founder of the Afro-Latino Festival.
Event-goers can expect to see displays prepared by Spanish language students. There will also be information about the college's student travel trip to Spain next summer and more!
Also, put the Festival of Nations in your calendar also! It is happening on April 5th, 2020.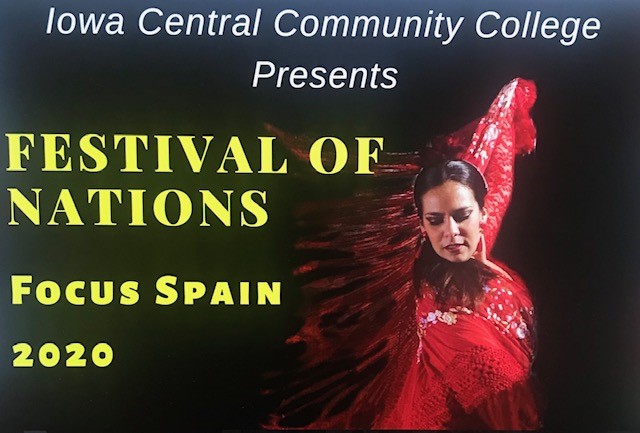 If you would like to know more information about the Focus International team, feel free to contact Michelle Ramthun at ramthun@iowacentral.edu.