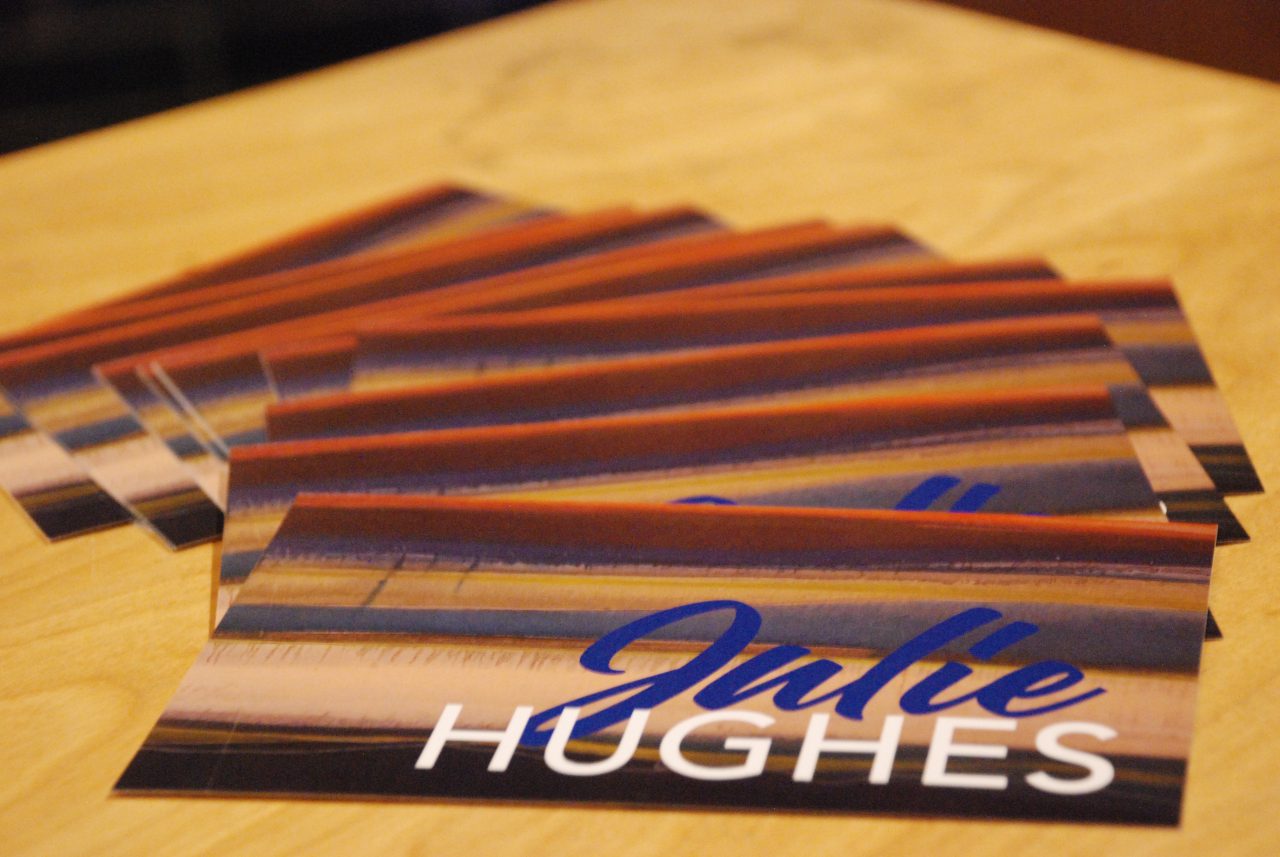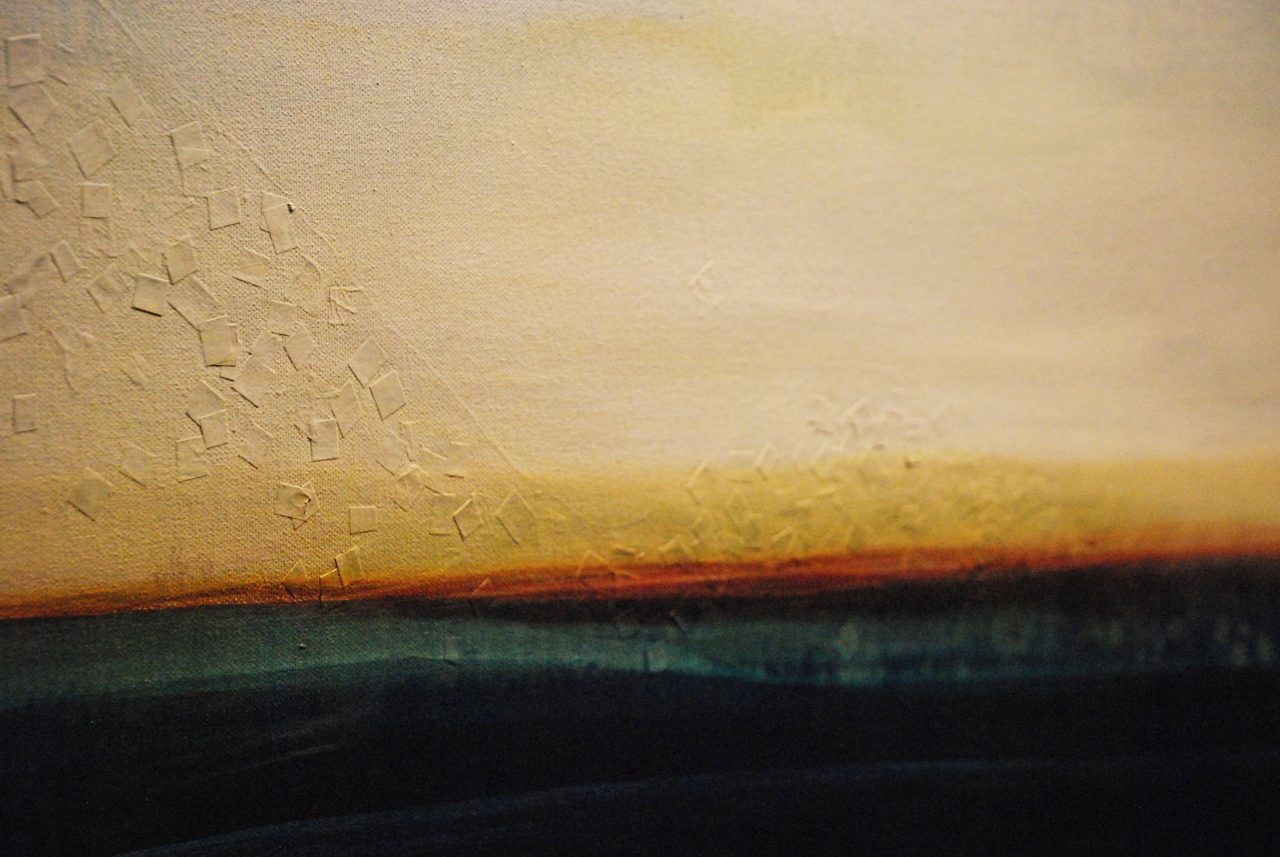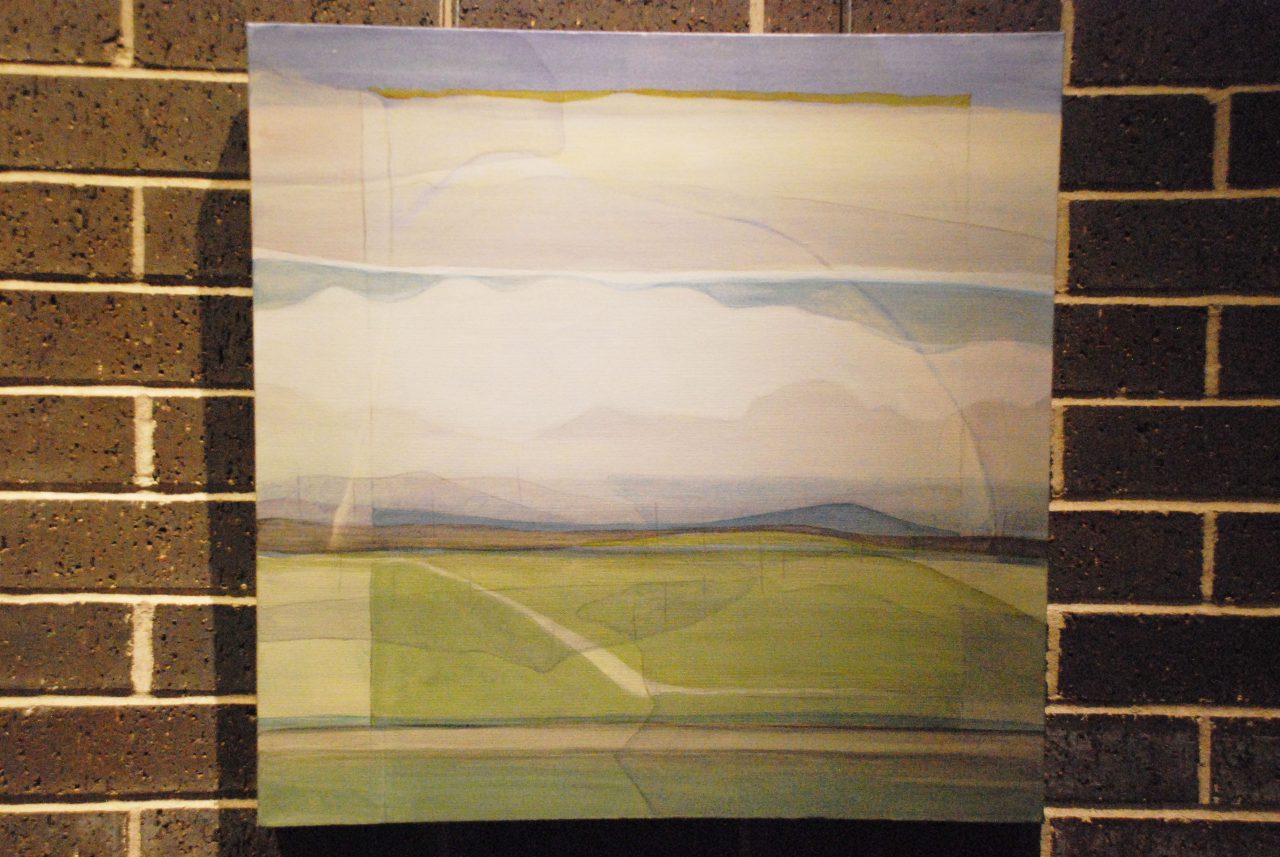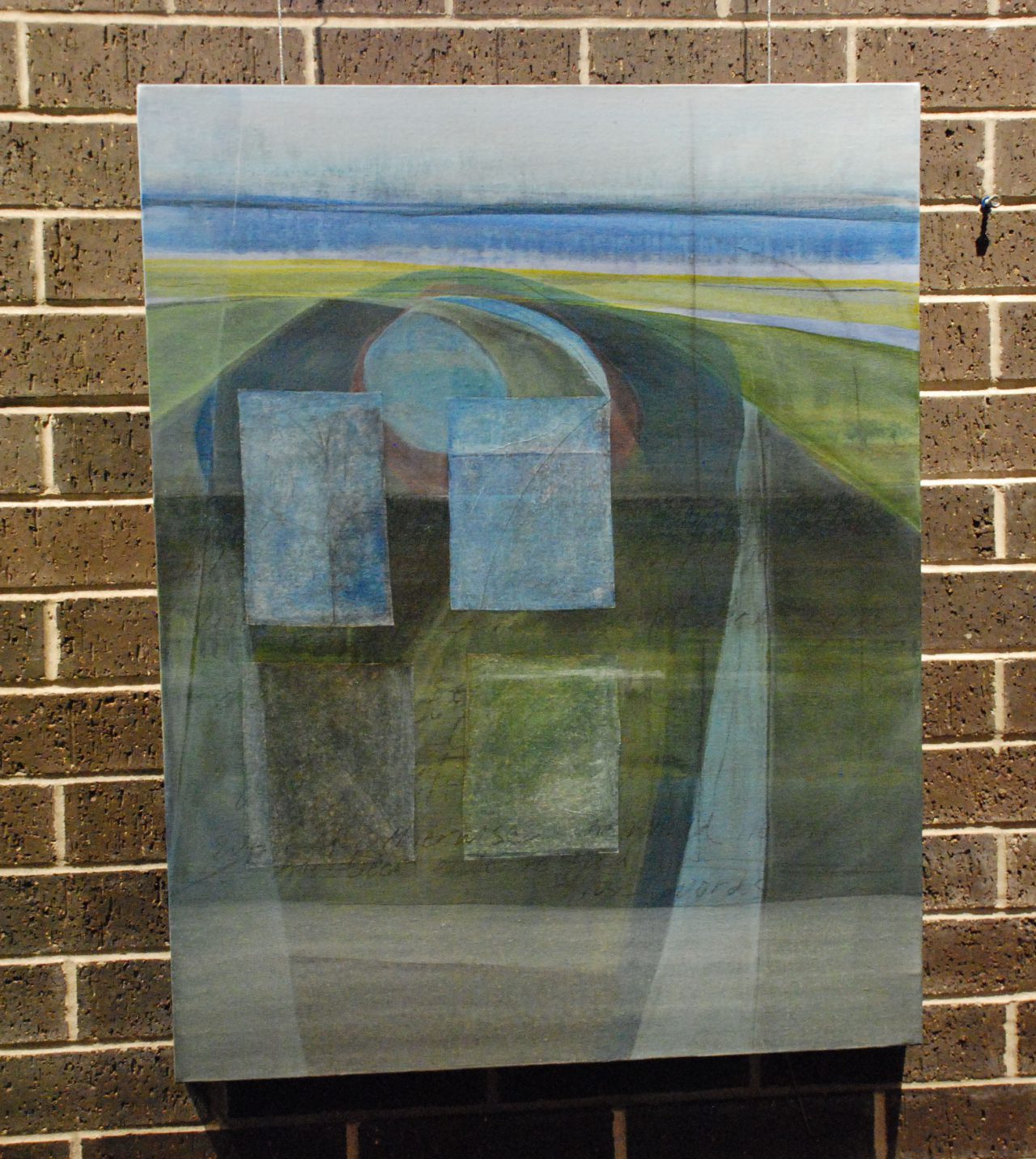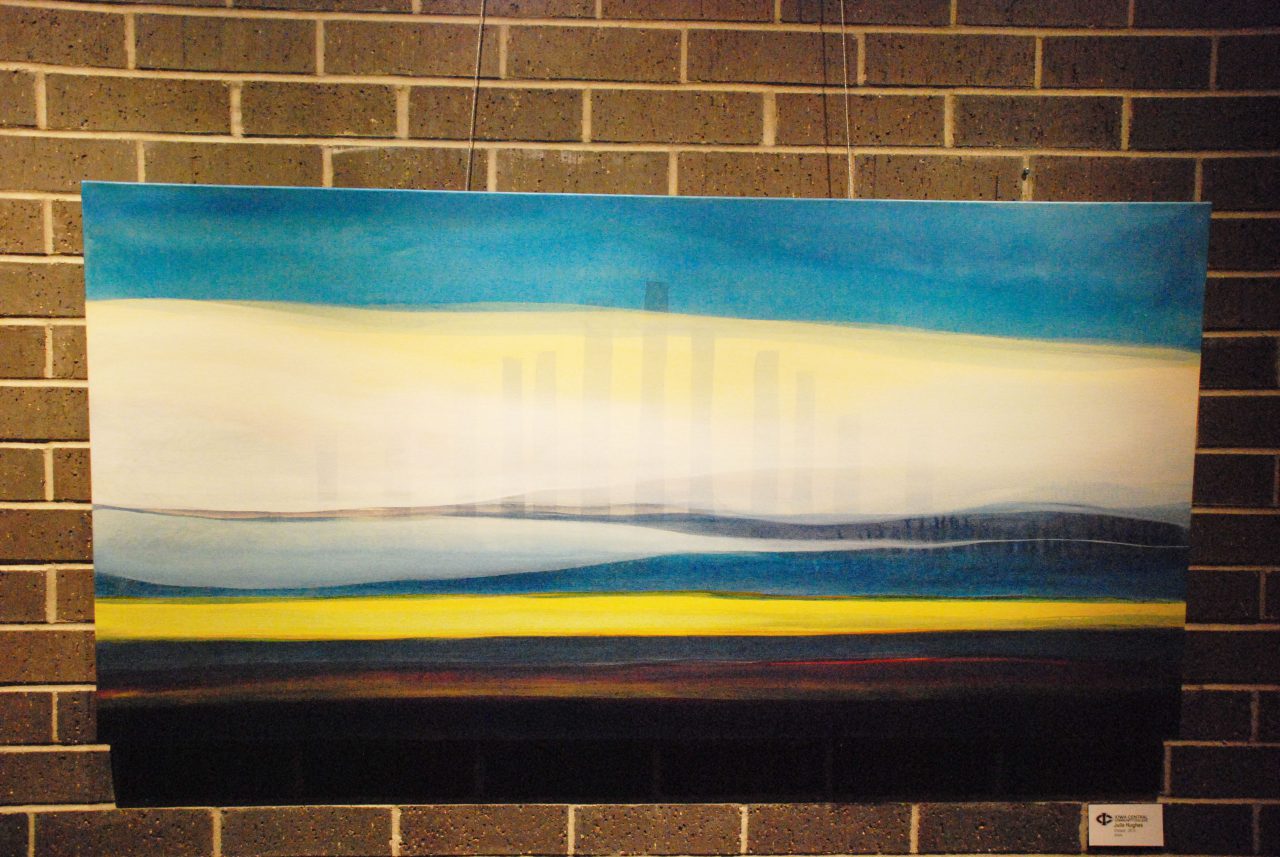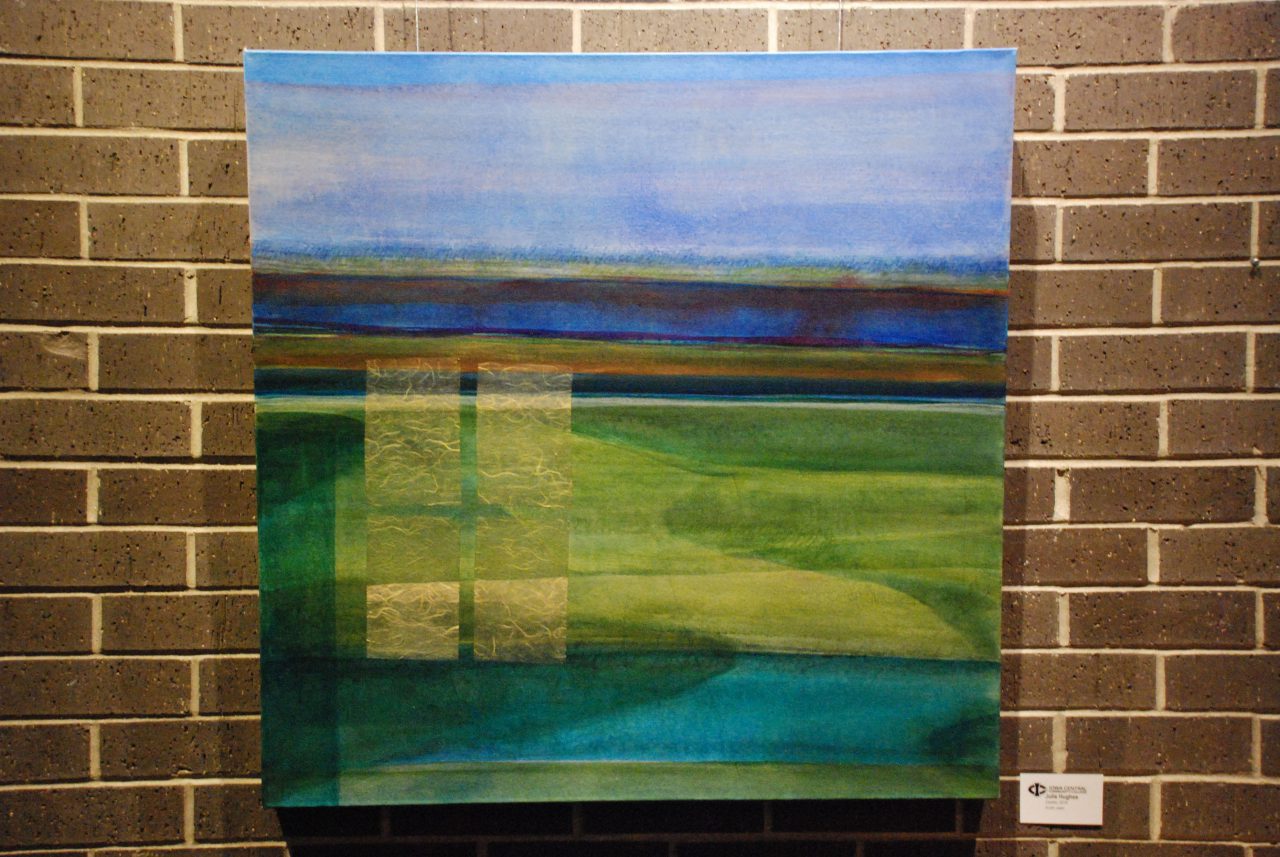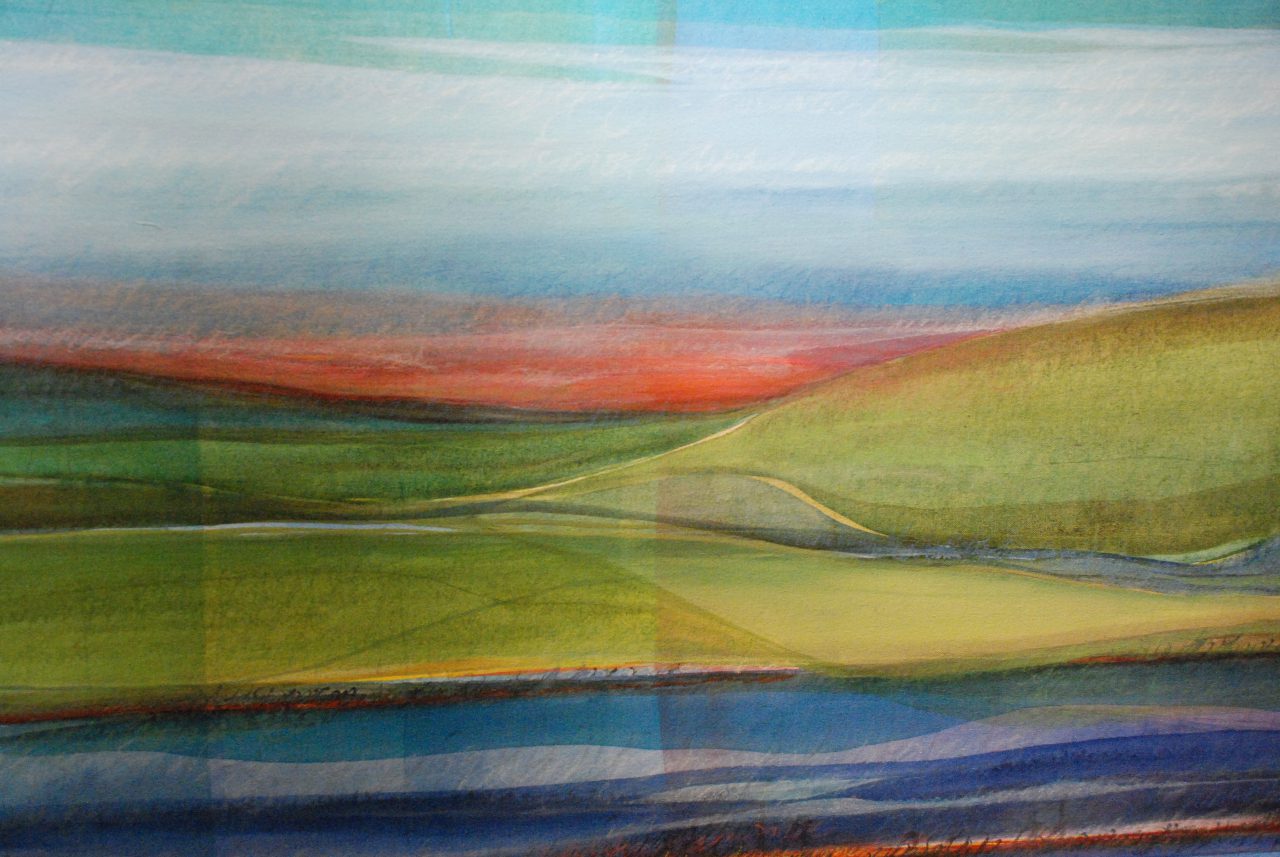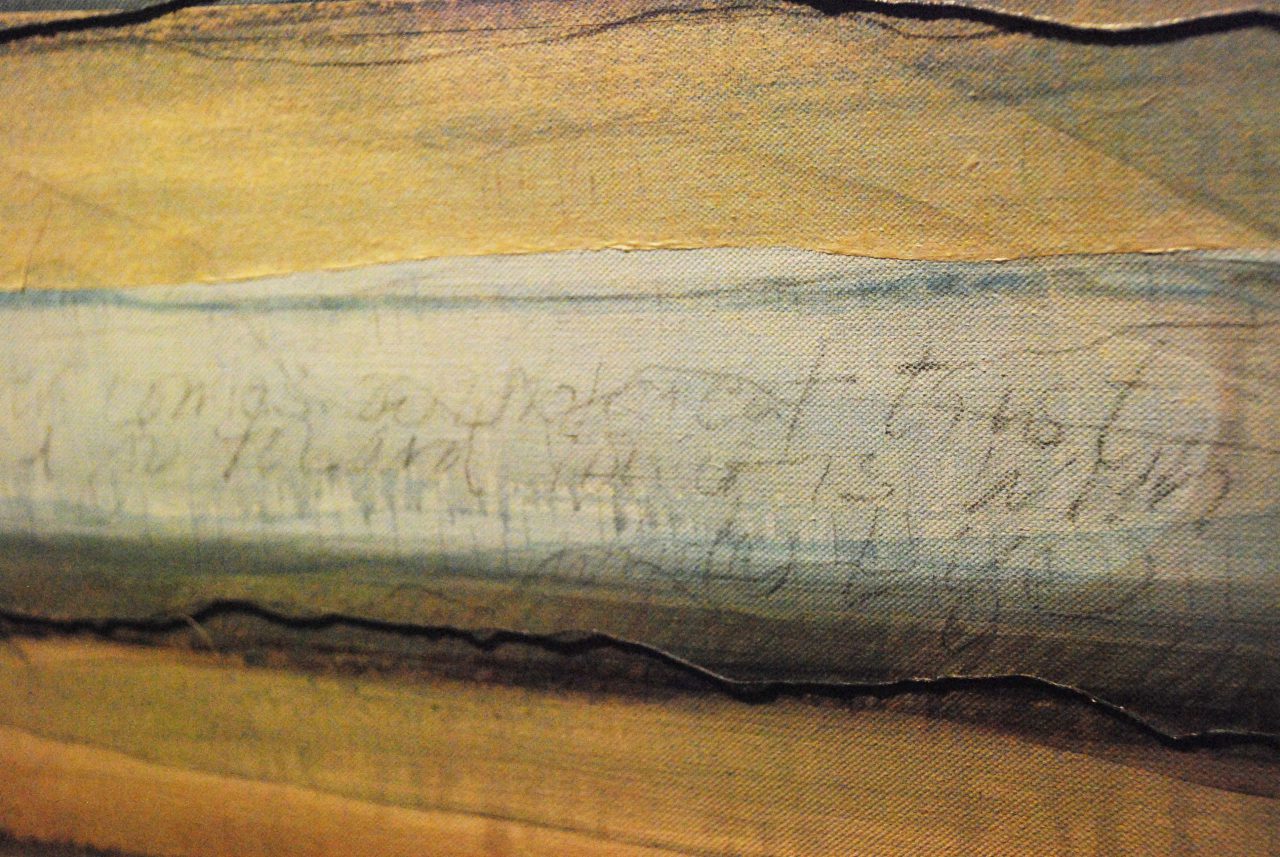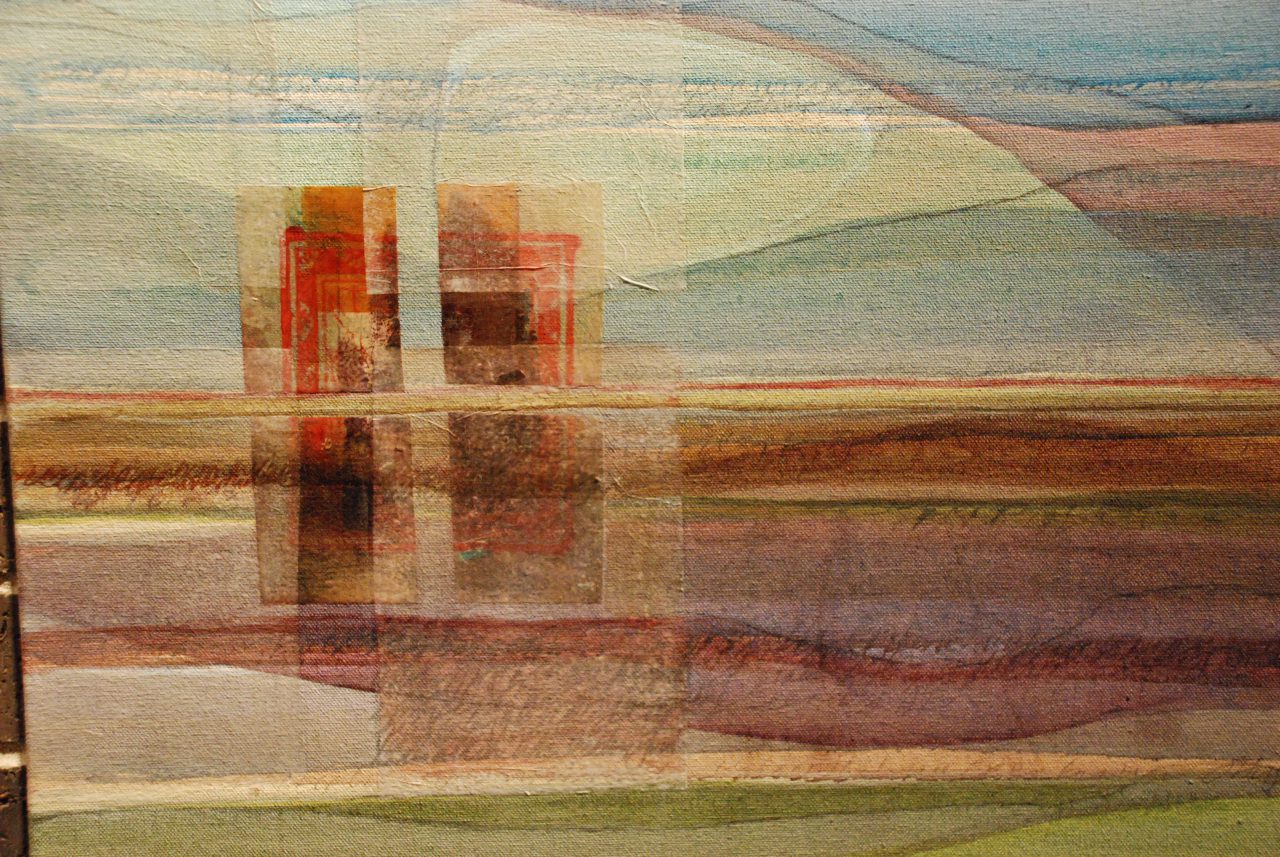 Julie Hughes showcased her artwork on walls of Decker auditorium on Thursday. Bright and colorful paintings were presented for audiences to enjoy.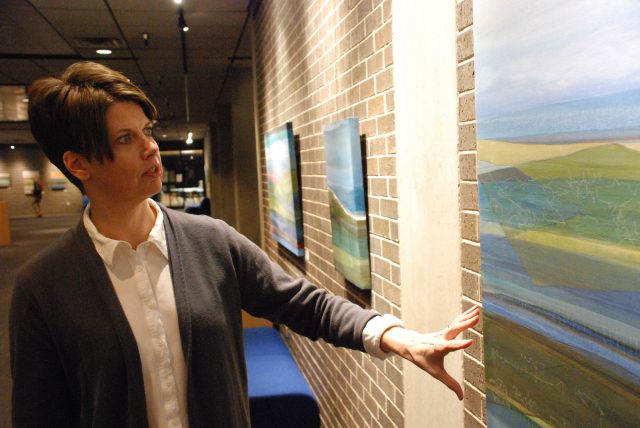 The artwork displayed was early as 2012, showing a spiritualist view on a horizon landscape. Abstract window-like shapes appear in her art pieces accompanied by faint scribbles of quotes and verses hidden between the lines.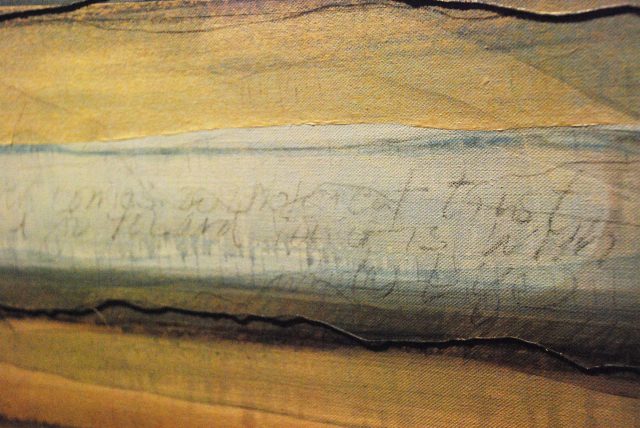 Julie Hughes explains that the windows are "A reflection of past experience and ideas. They are there to look out." It's a very symbolic expression within the flow of the artwork.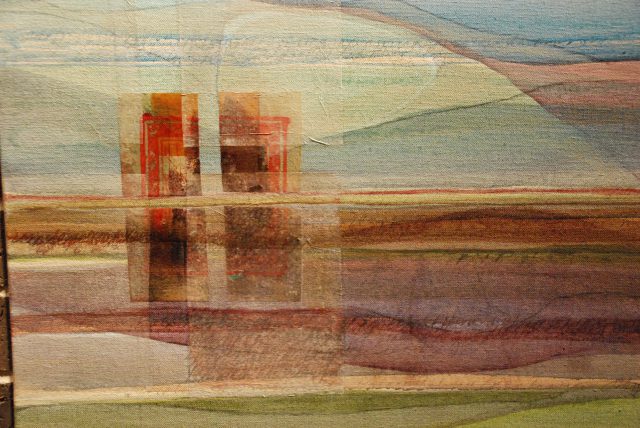 Julie studied graphic design in college and works full time as a TAG (Talented and Gifted) teacher. She helps students show their creative side within their studies. She has been teaching for 27 years.