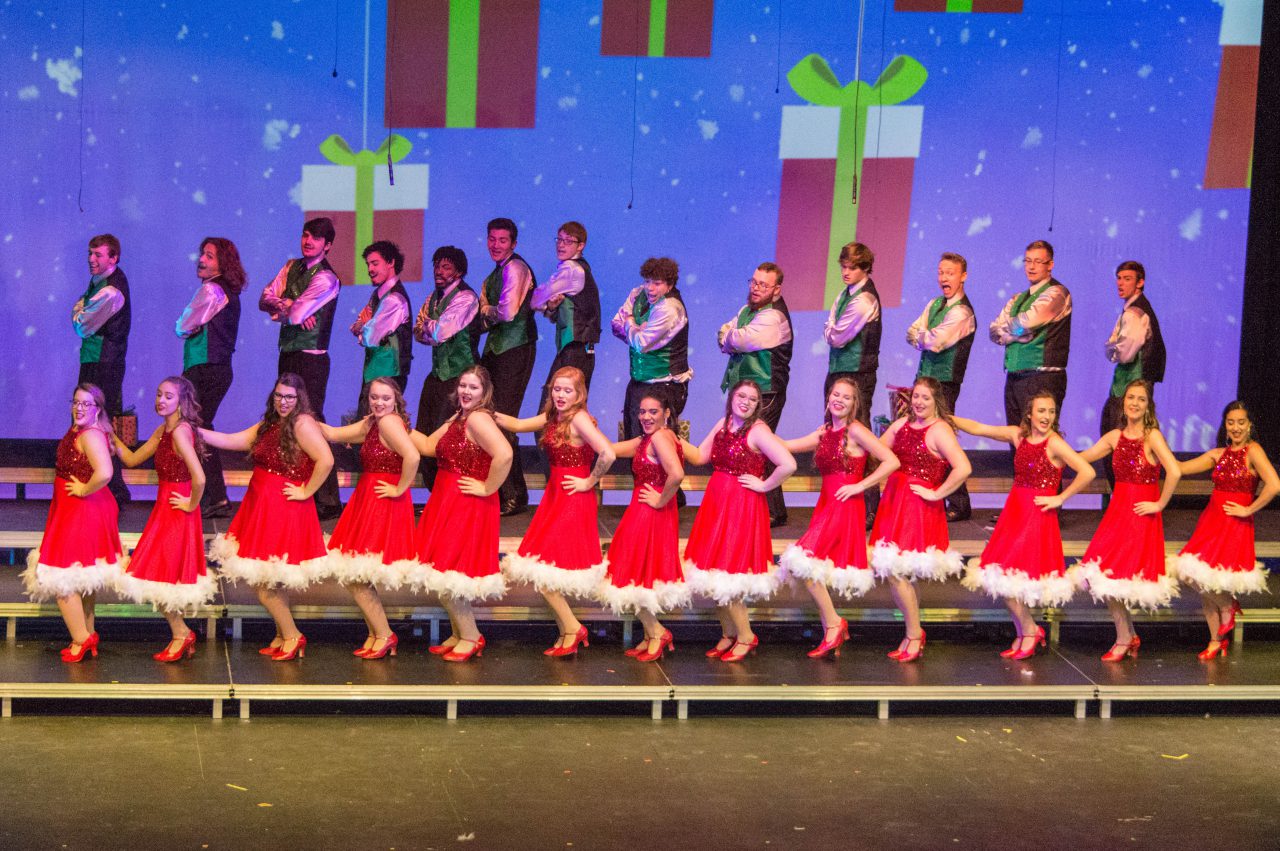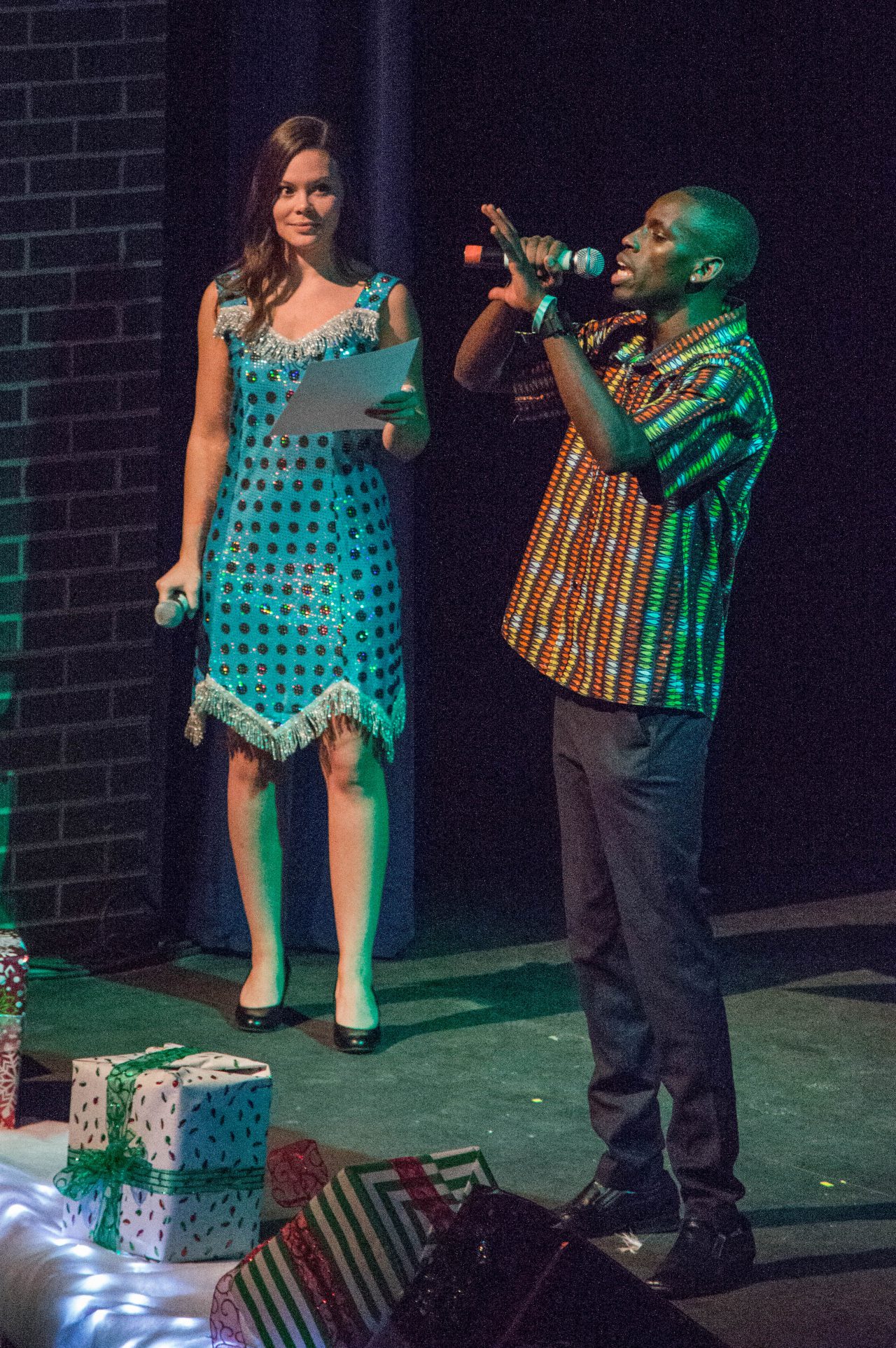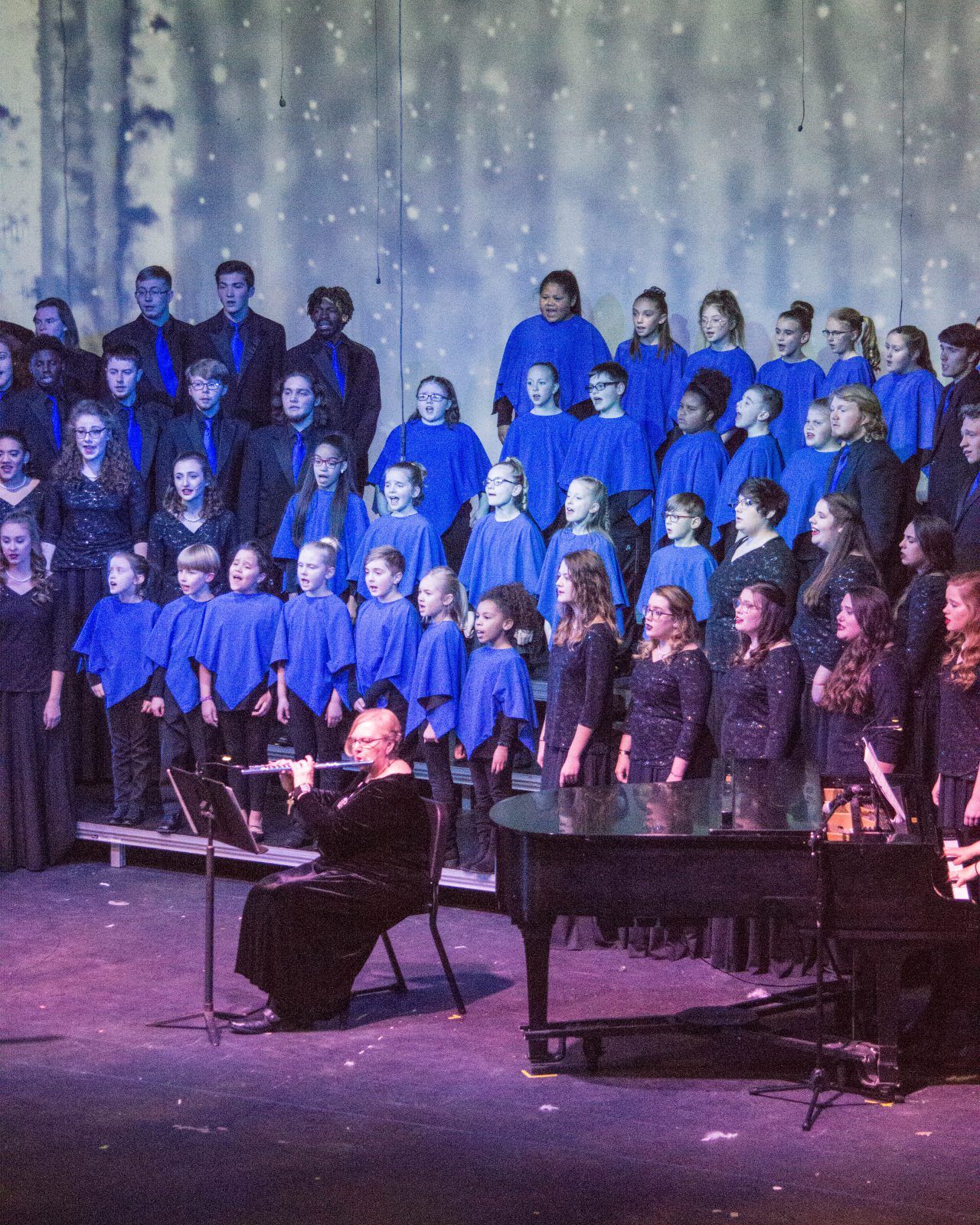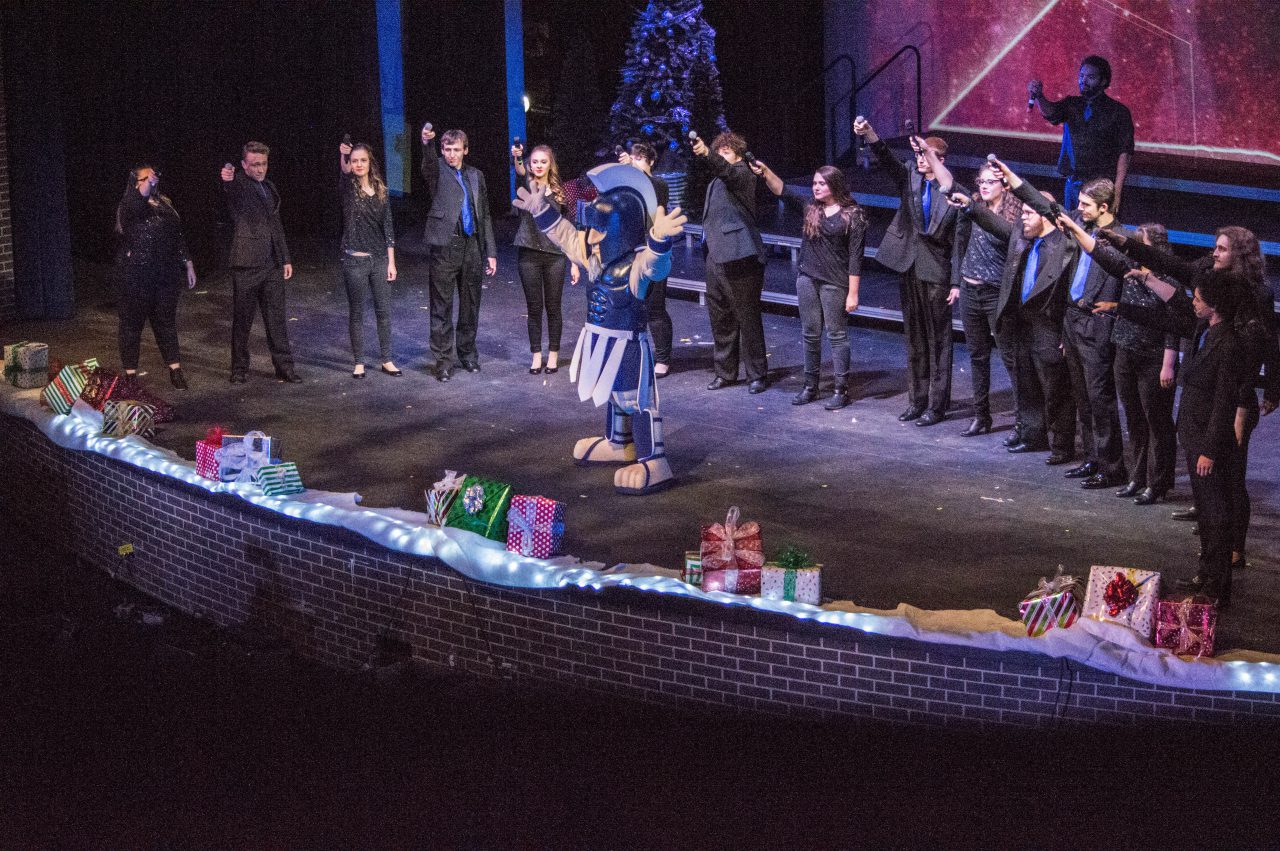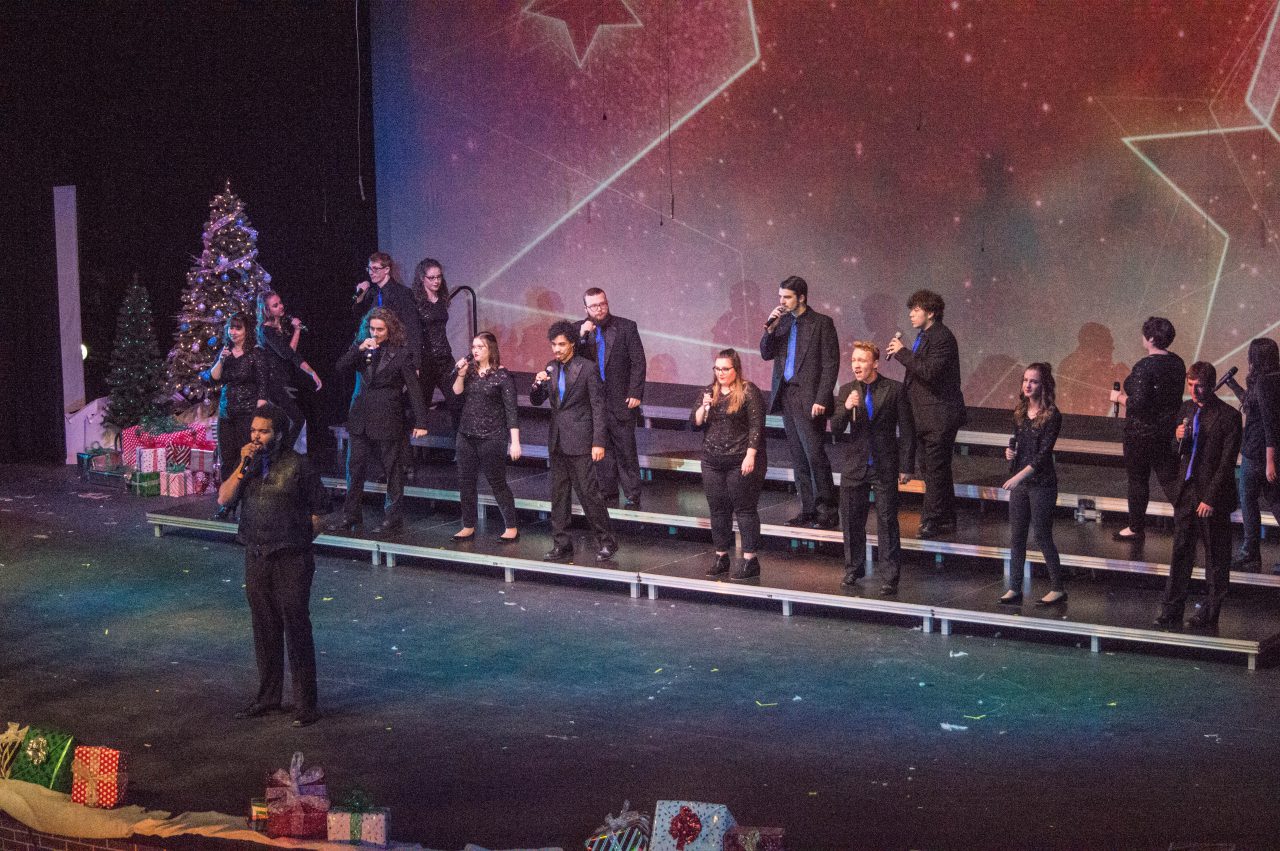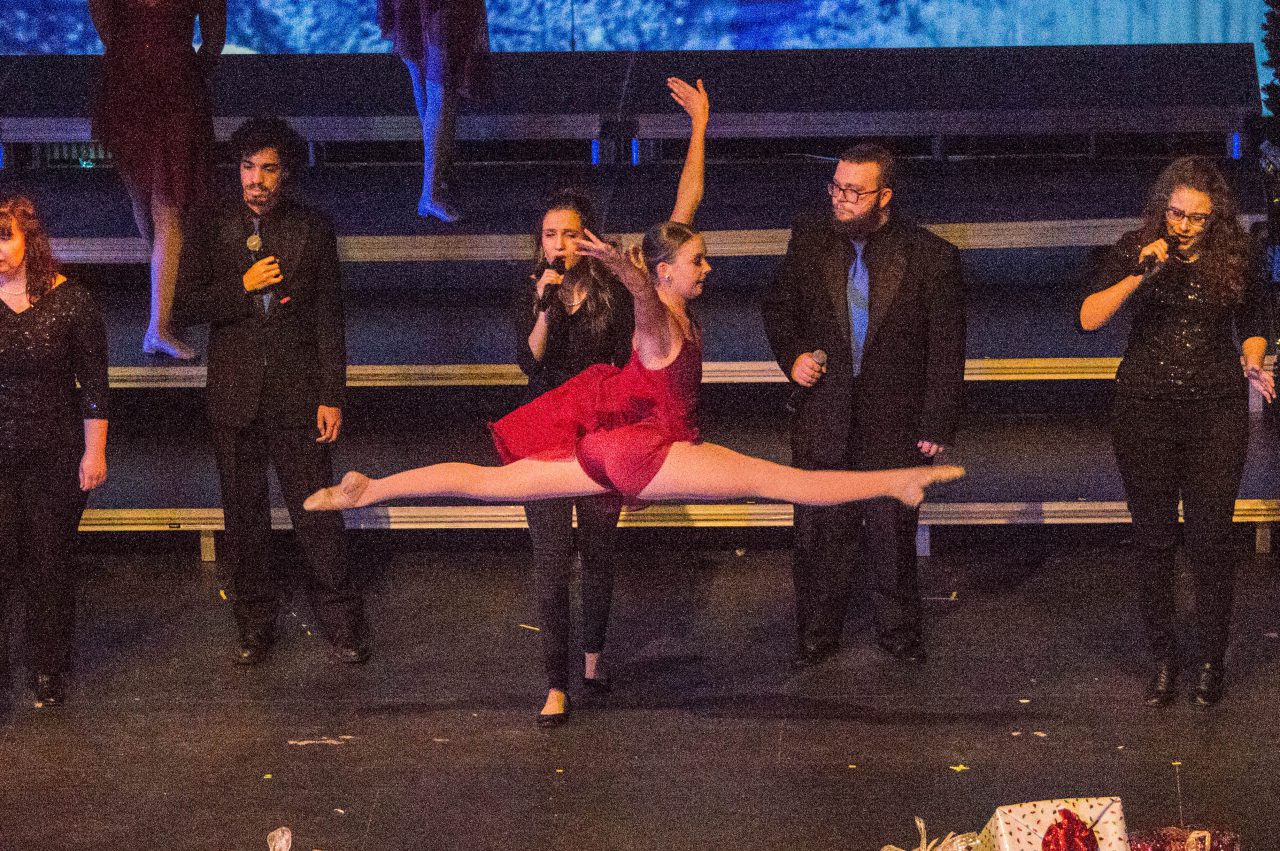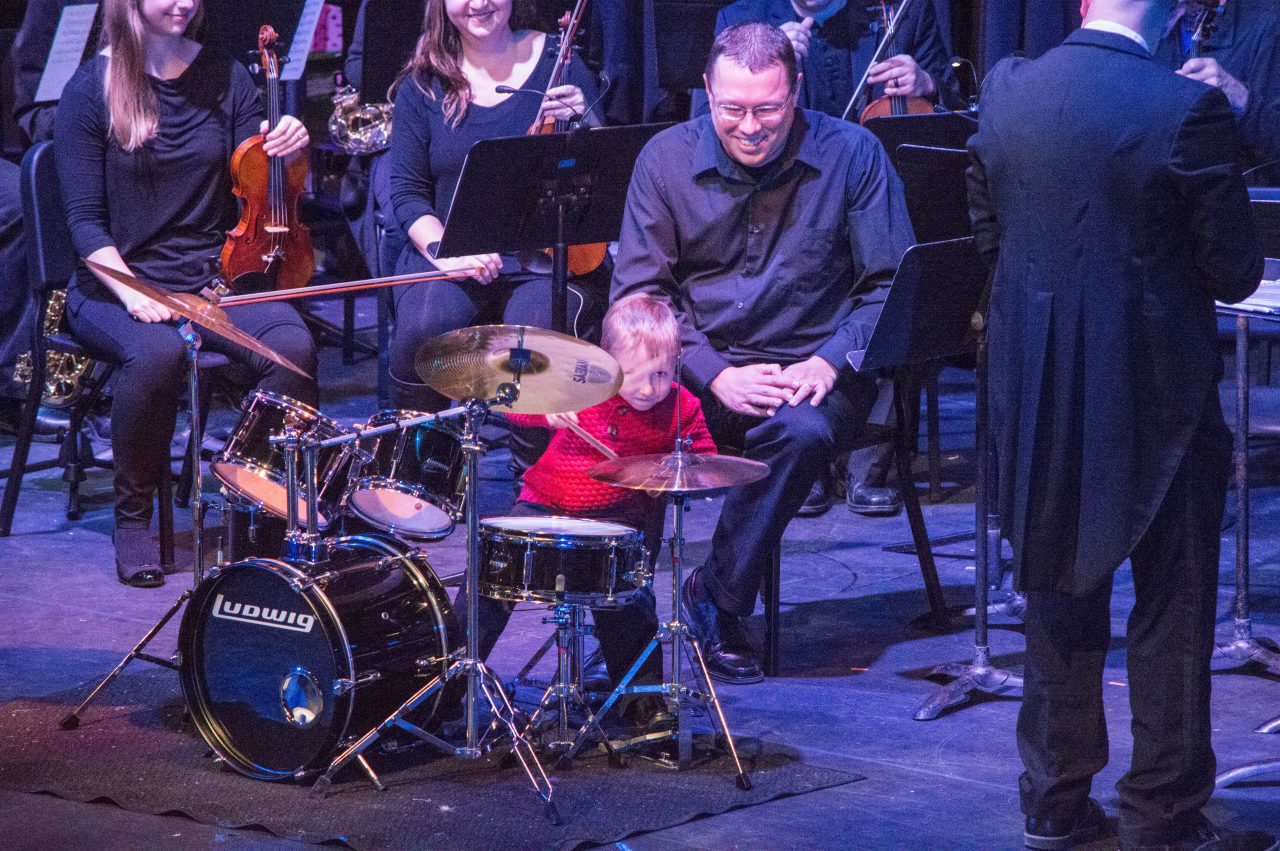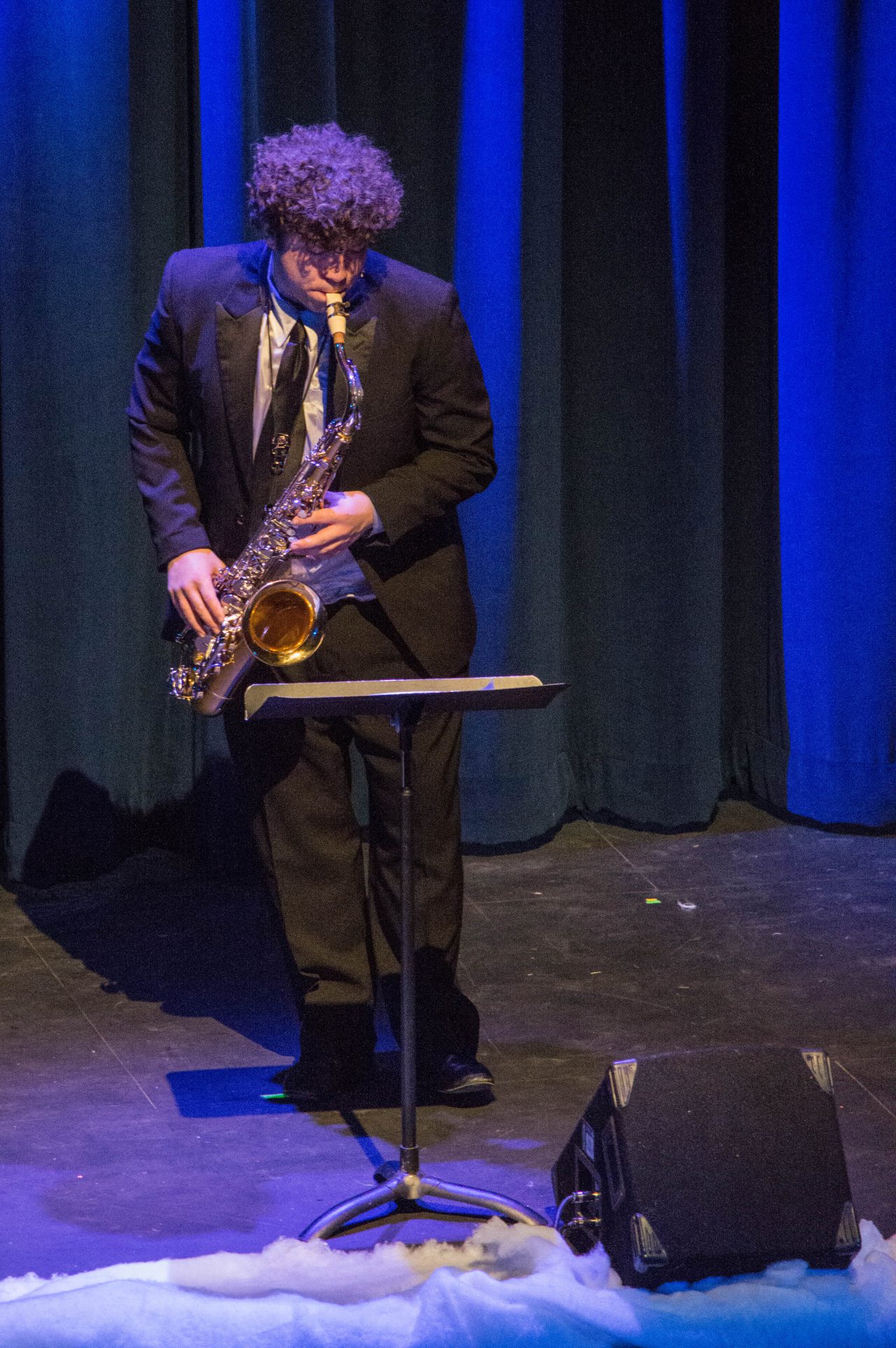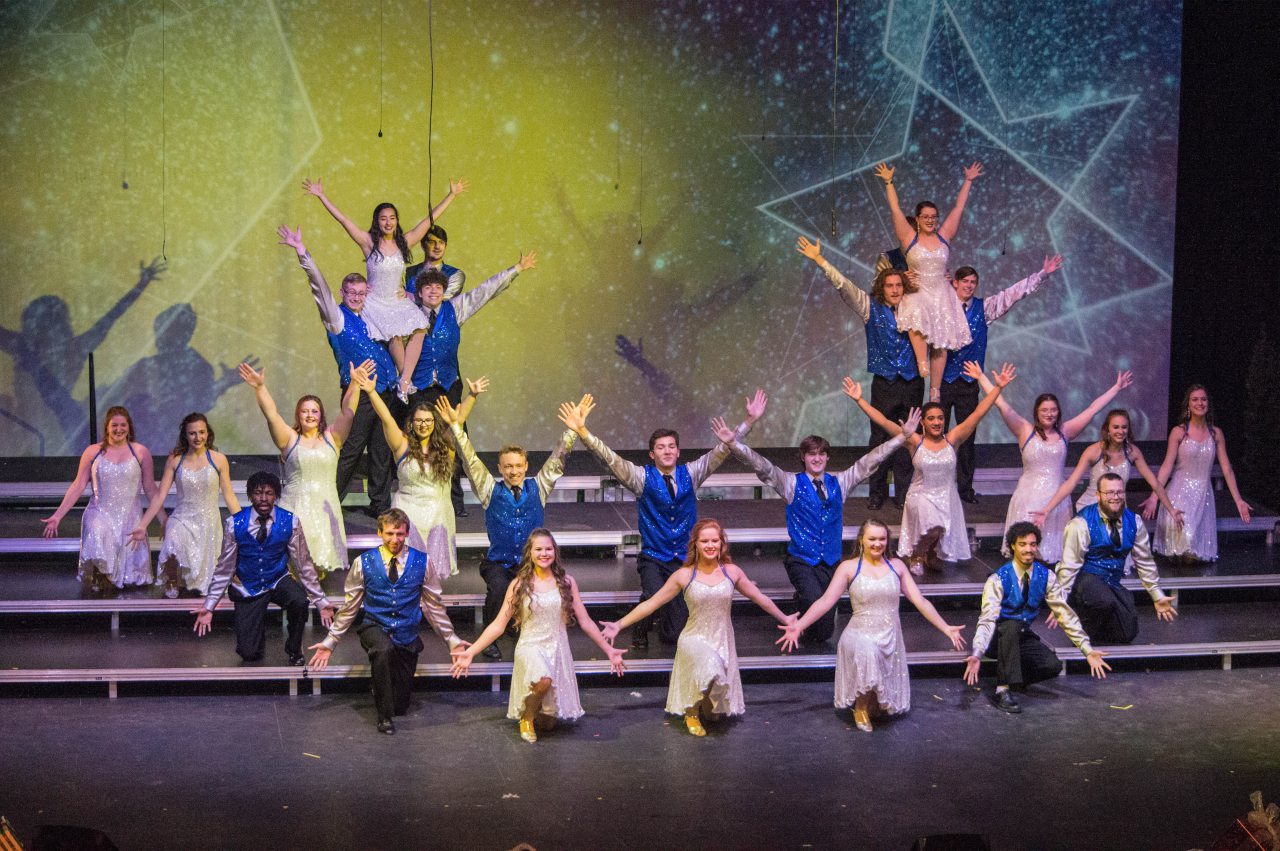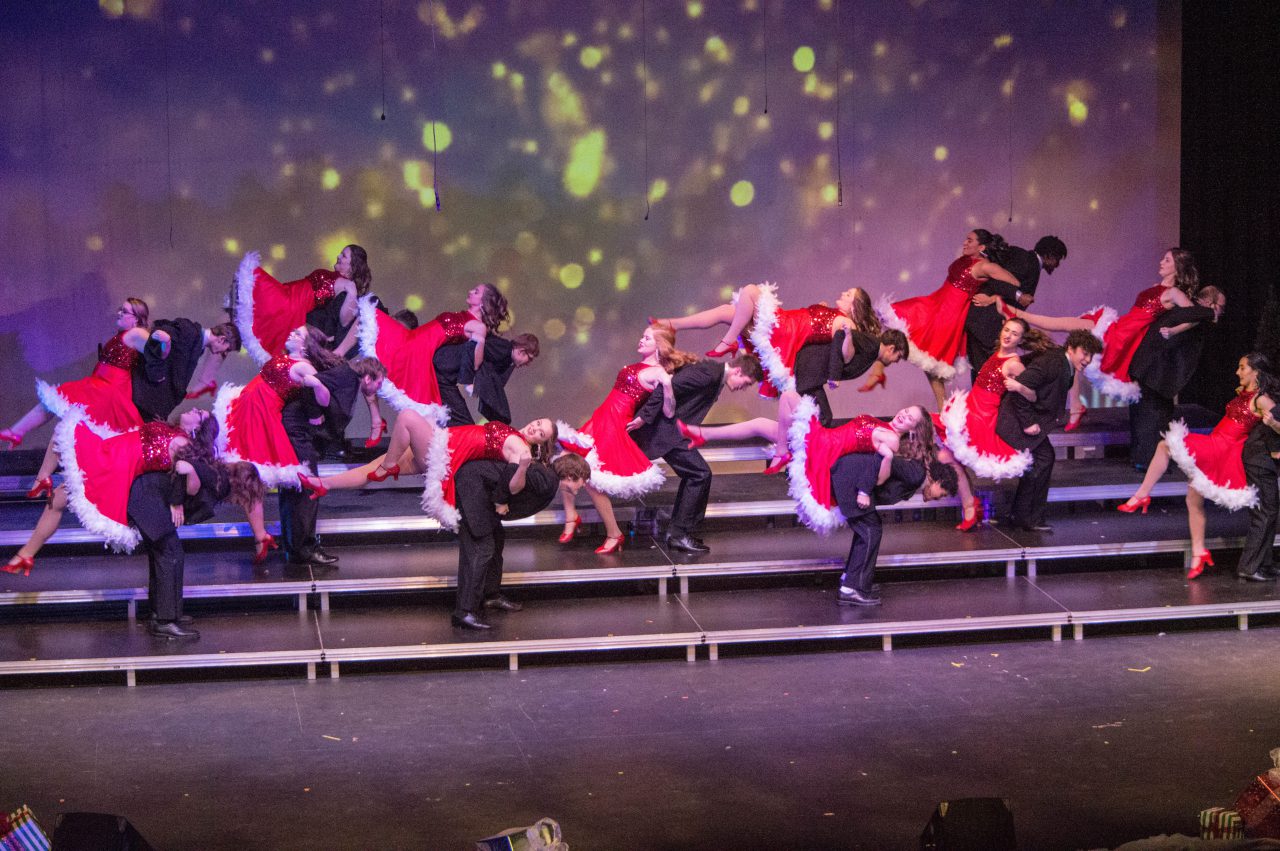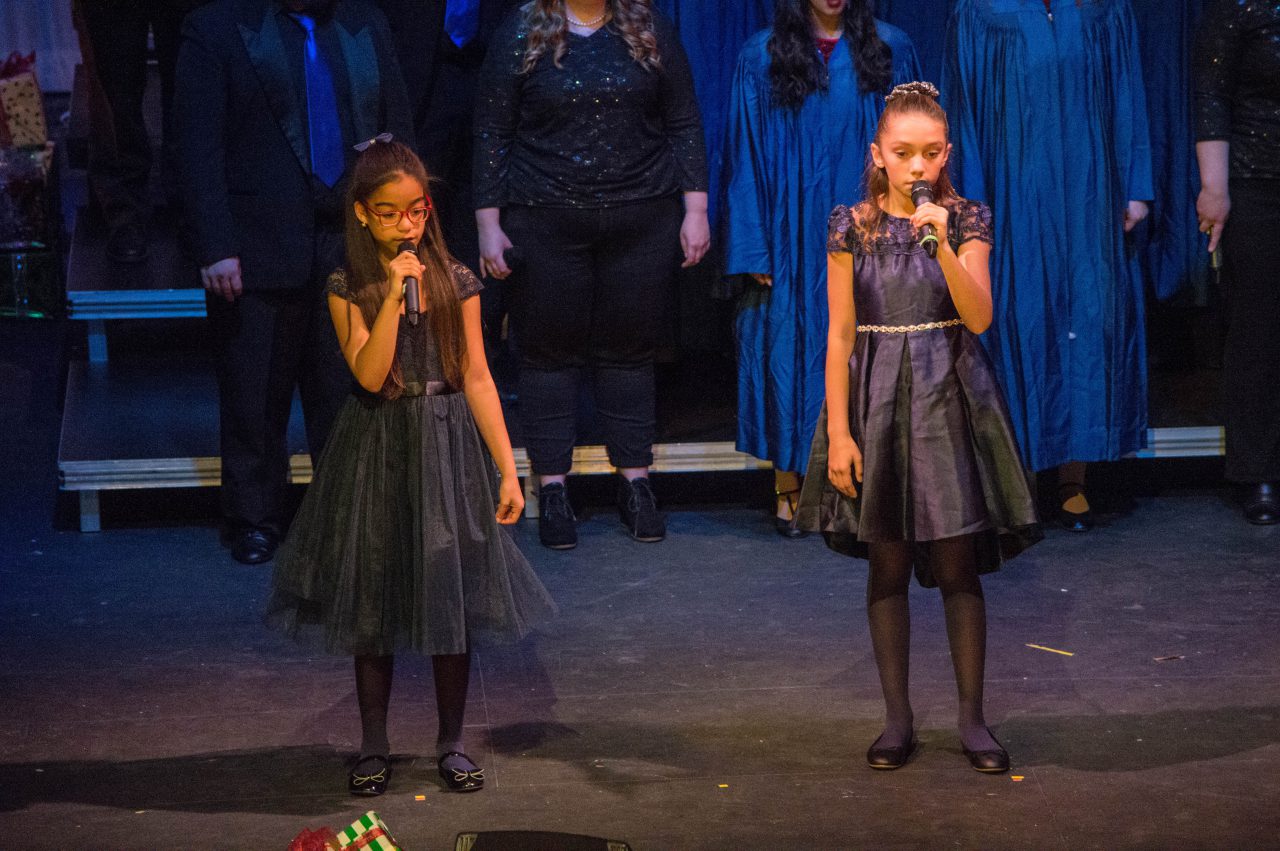 Throughout the week of December 5-7, the Iowa Central Community College Music Department presented their annual Holiday Concert. This year the theme was "The Sounds of the Season." Featuring a stage filled with presents and snow, the students performed a variety of Christmas classics.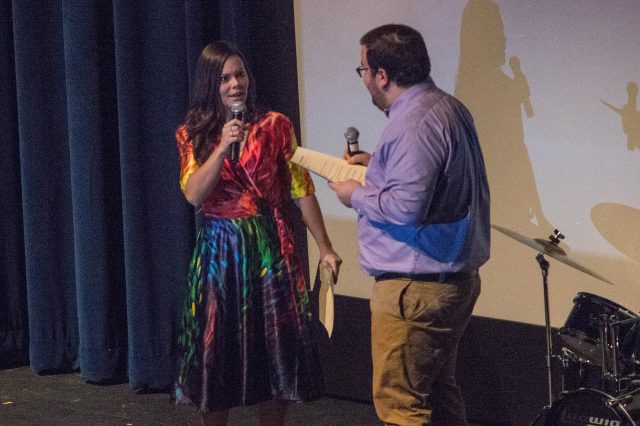 The concert band took to the stage first before introducing a new tradition for this event. Each year the school will be reaching out to Iowa Central alumni to help emcee the programs. This year the two chosen hosts were a hit as they performed comedic skits between performances by the students.
To tie the whole program together, next up was the concert choir joining the concert band in "O Come All Ye Faithful." Together they also performed "Little Drummer Boy," and they were joined by a special guest, Luke Moore, and the Iowa Central Dum Line.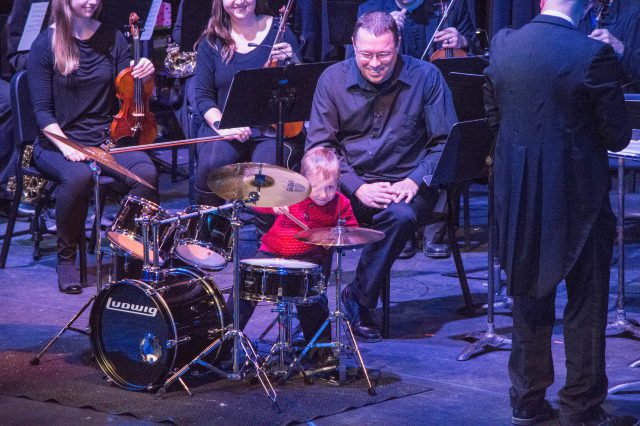 The concert choir featured a special performance from the children's choir from Fort Dodge Elementary Schools while performing "Panis Angelicus." The children stole the hearts of audience members as they proudly hummed their part of the tune.
Following intermission, Vocal Jazz featured a special performance from the Triton Dance Team during the piece, "You Will Be Found."
Encore singers wrapped up the night for the choir by singing crowd favorites, "I Gotta Feeling, "All About That Gift" (a parody of Meghan Trainor's "All About That Bass"), and "You Can't Stop the Beat" (from Hairspray).
Jazz Band concluded the show by performing Christmas Classics, "God Rest Ye Merry Gentlemen," "White Christmas," and "Feliz Navidad." Everyone left the auditorium that night with hearts full of joy after experiencing the sounds of the season.
A special thank you to all Iowa Central performers for putting together another wonderful Christmas concert for the community to enjoy. Thank you to instrument music staff, and community members who shared their musical talents on stage again this year.
All pictures are provided by Iowa Central student photographer Karrina Laugen.
Mark your calendars for these upcoming performances:
North Central Iowa Bandmasters Association High School Honor Band– January 5, 2019 in Decker Auditorium at 5:00PM
Triton Jazz Festival– January 10-11, 2019 at 8:00AM in Decker Auditorium
Spring Musical Mama Mia– 9:00AM March 6th, 7:00PM 7-9th 2019 in Decker Auditorium
Curtain Call– March 28-29, 2019 at 7:00PM in Decker Auditorium
Percussion Ensemble Concert– April 4, 2019 at 7:00PM in Decker Auditorium
Showcase– April 24-26, 2019 1:00PM (24th), 7:00PM (25th-26th) in Decker Auditorium
Sophomore Music Recital– April 30, 2019 at 7:00PM, location TBA
Department Music Recital– May 1, 2019 at 1:30PM at Friendship Haven