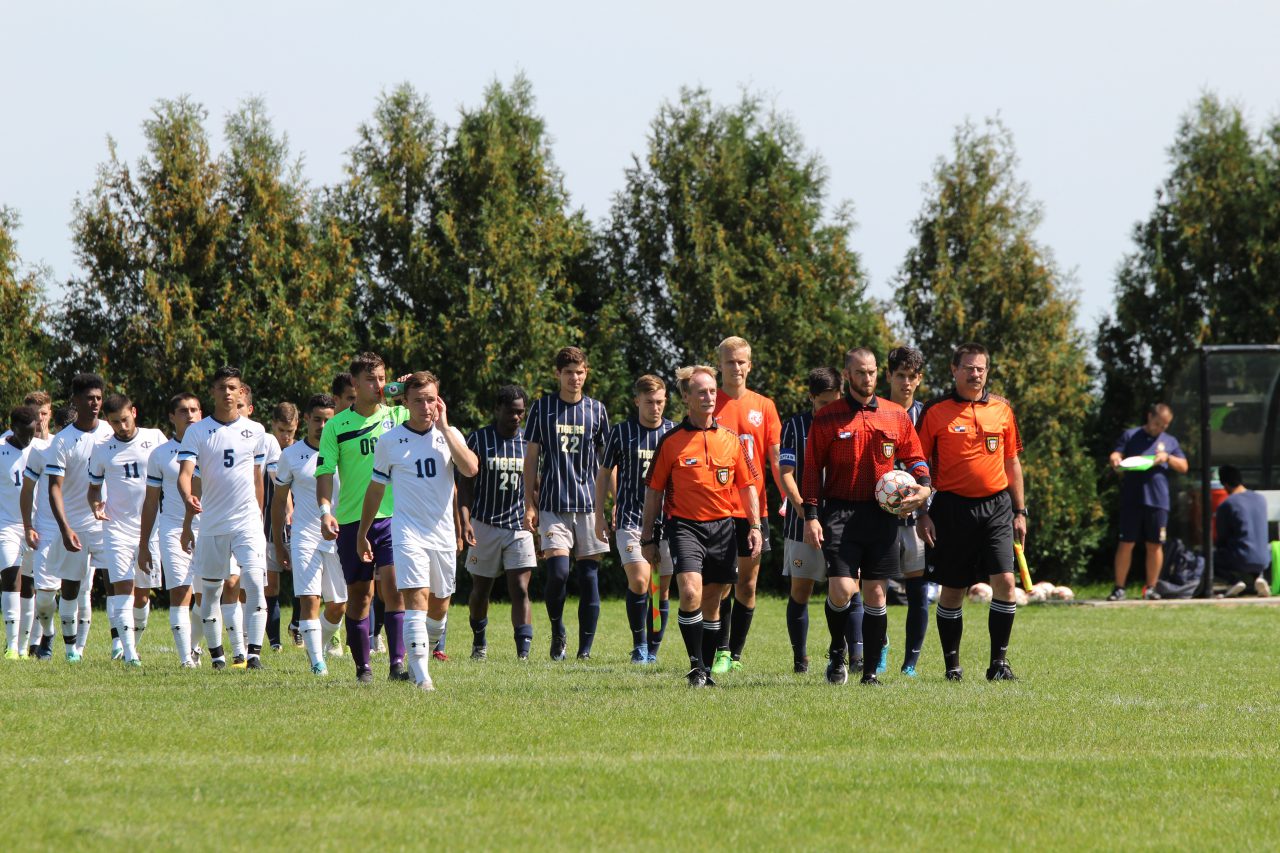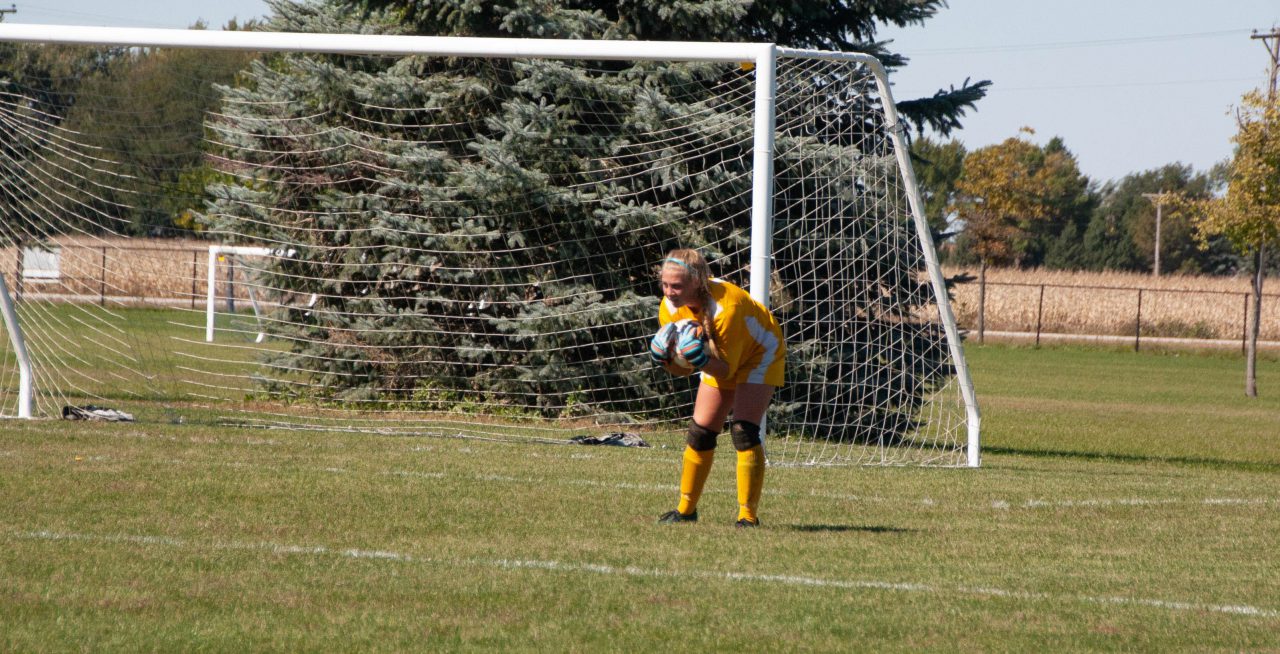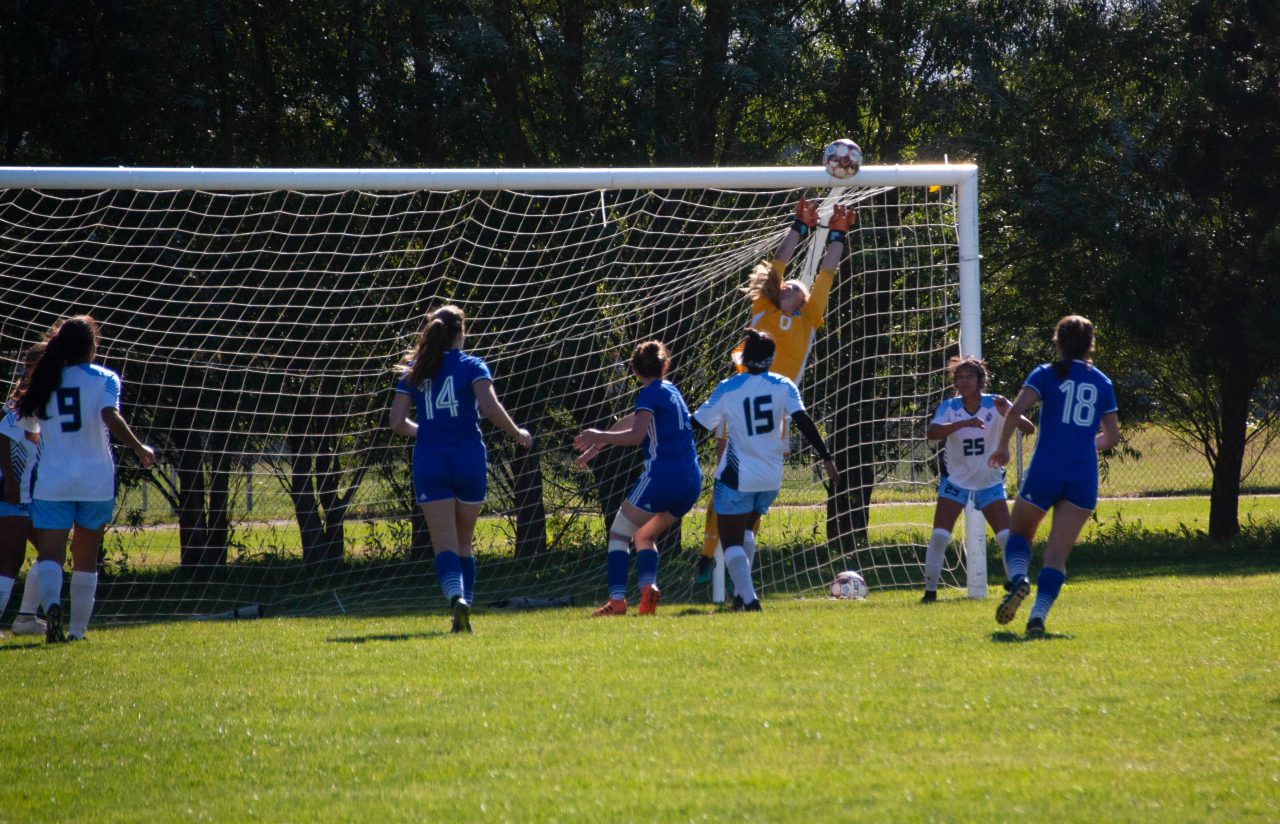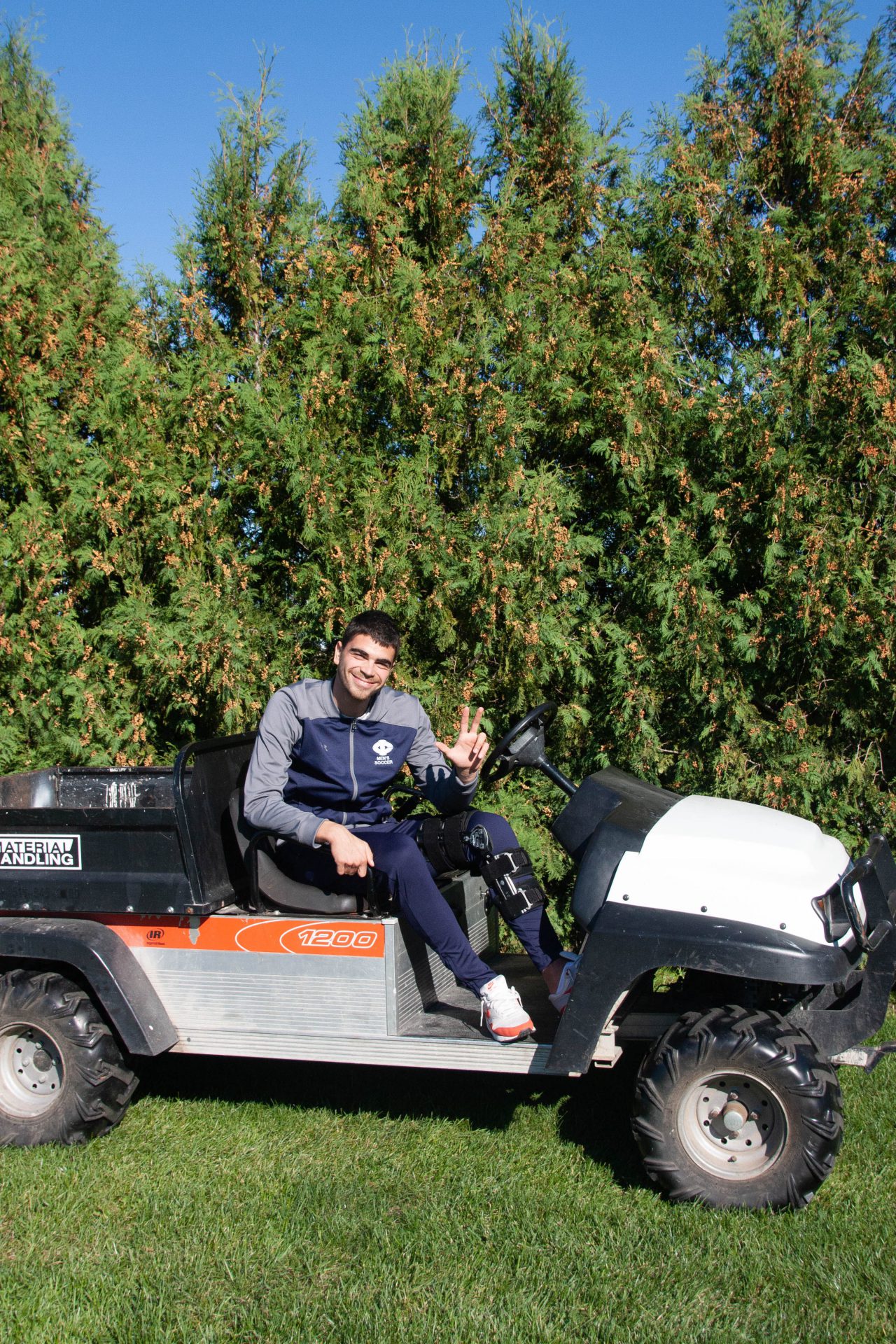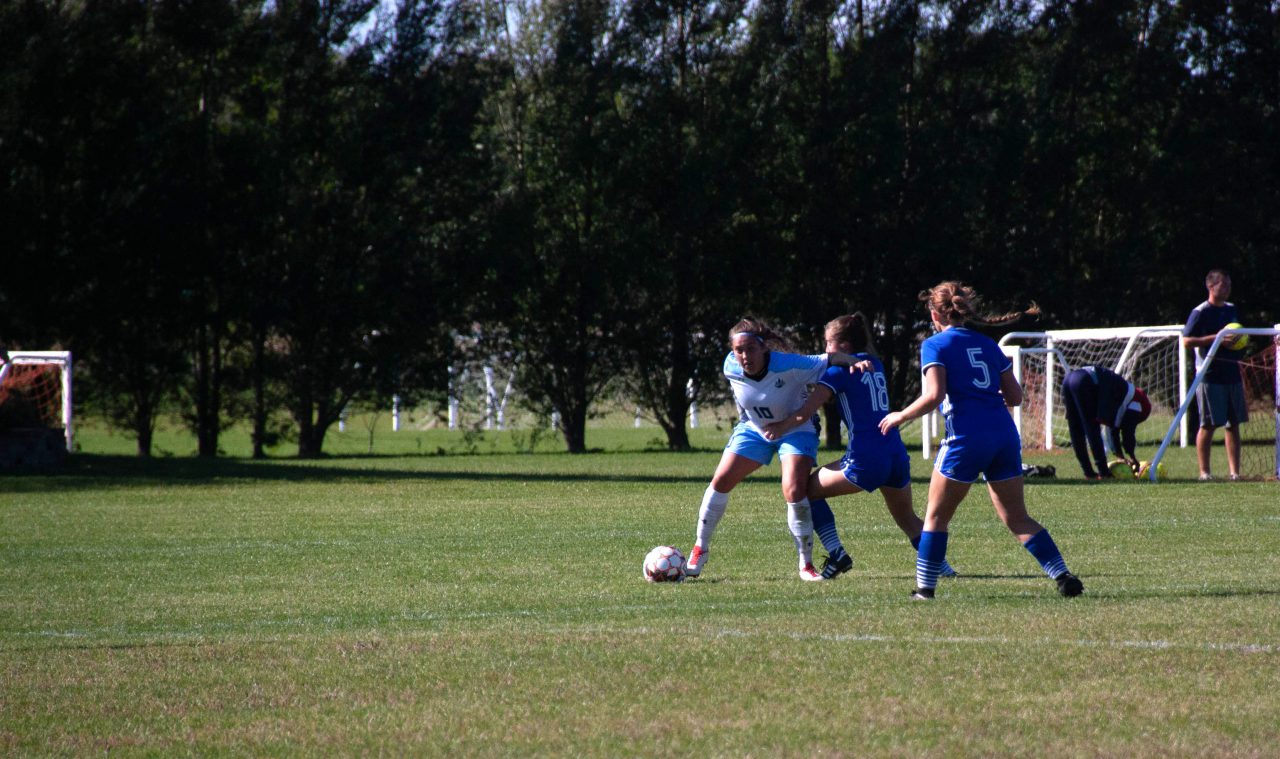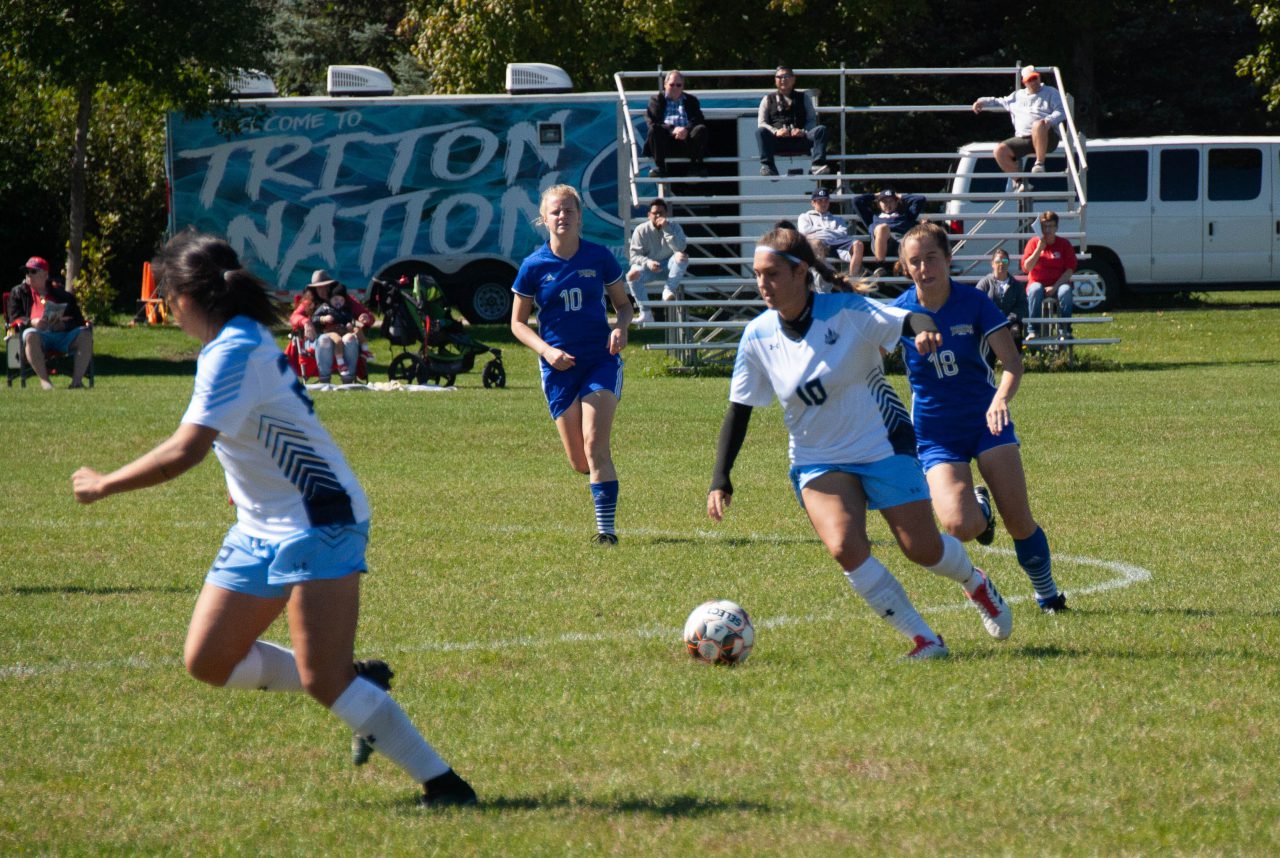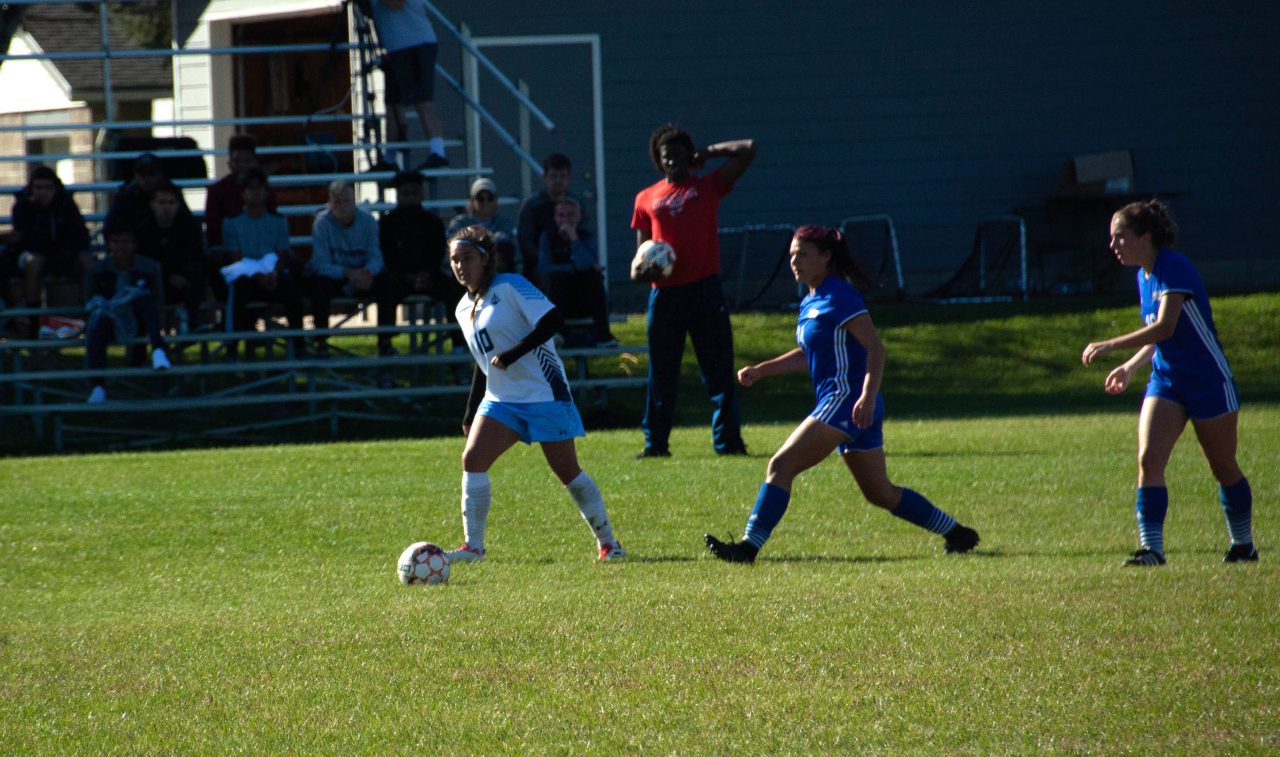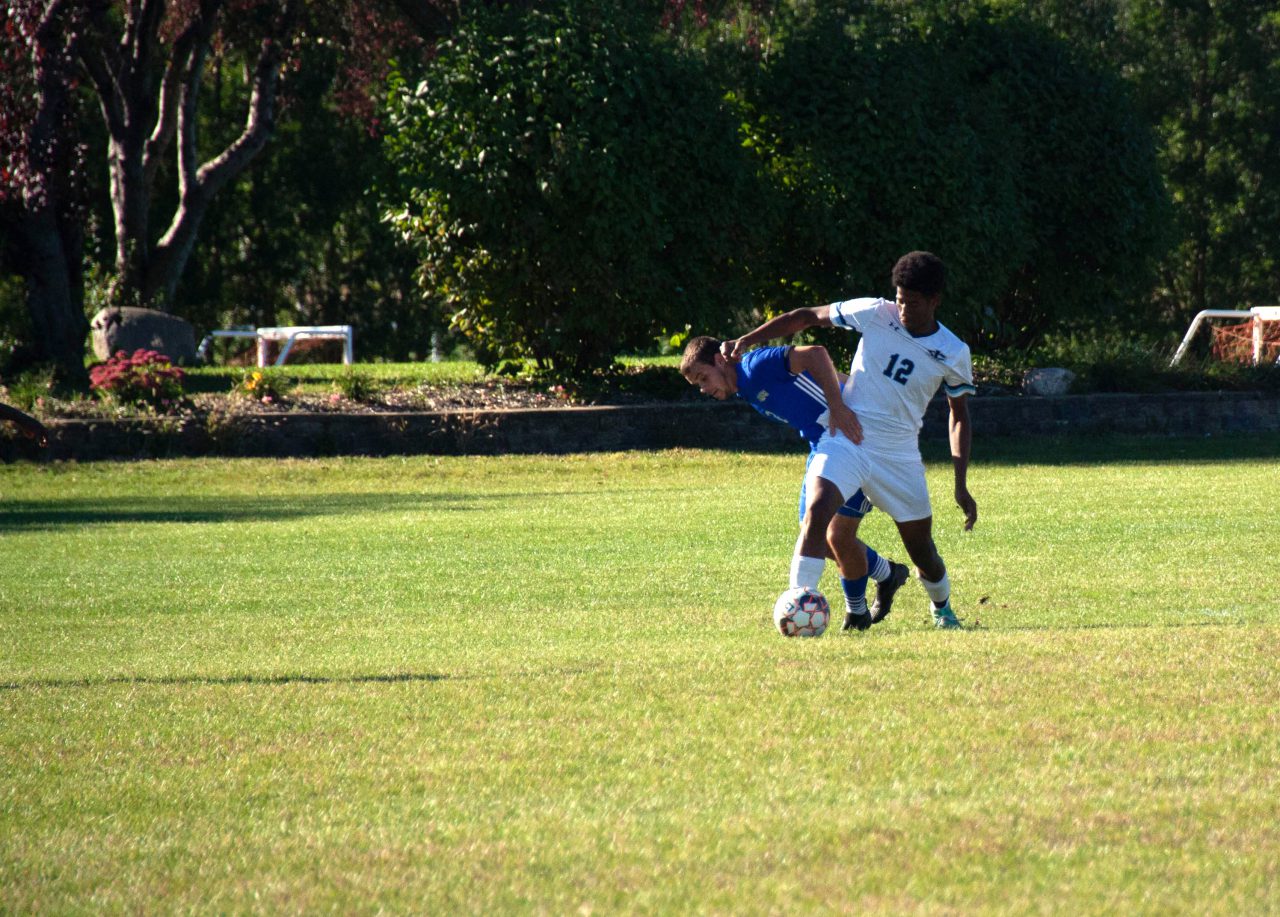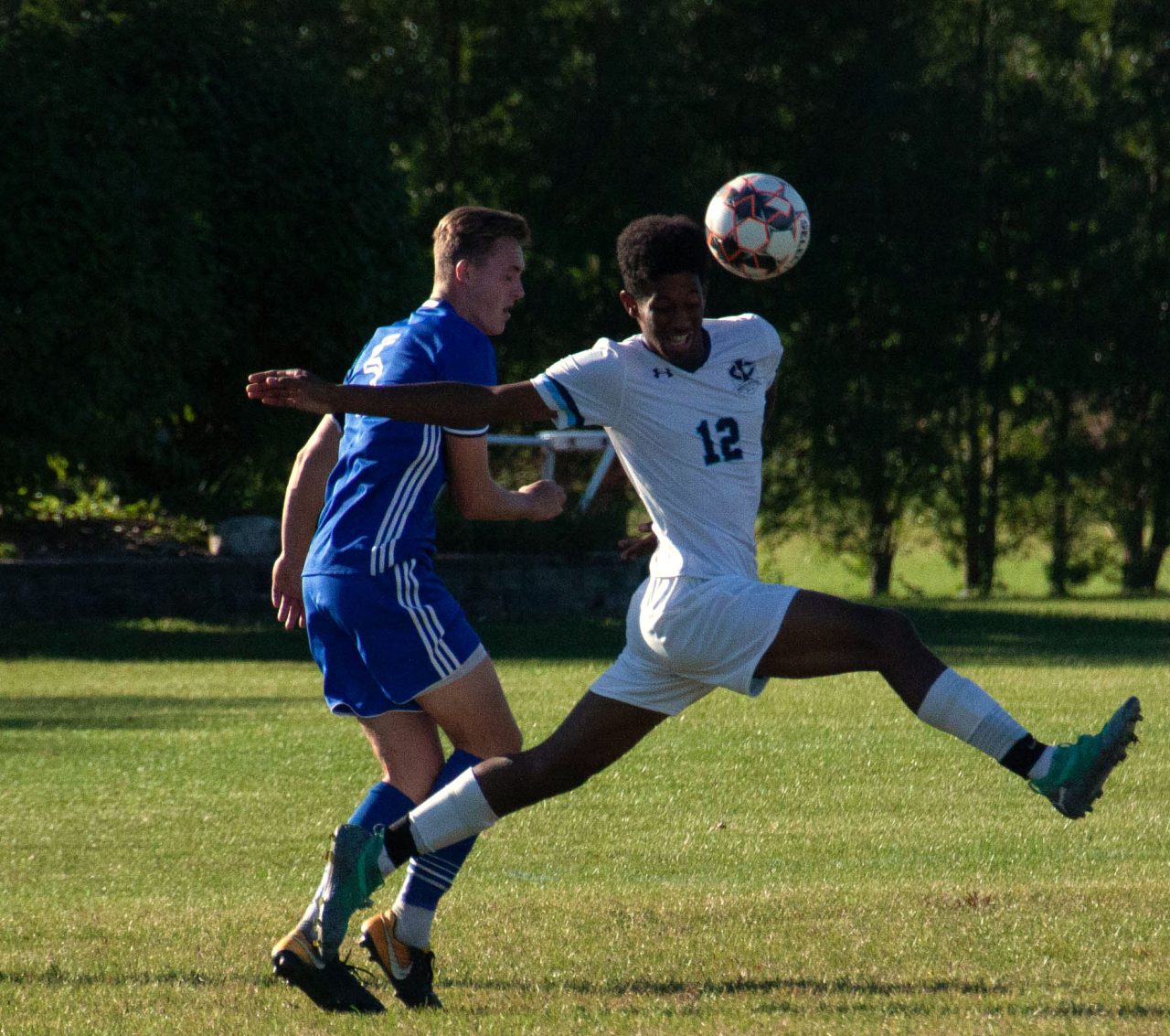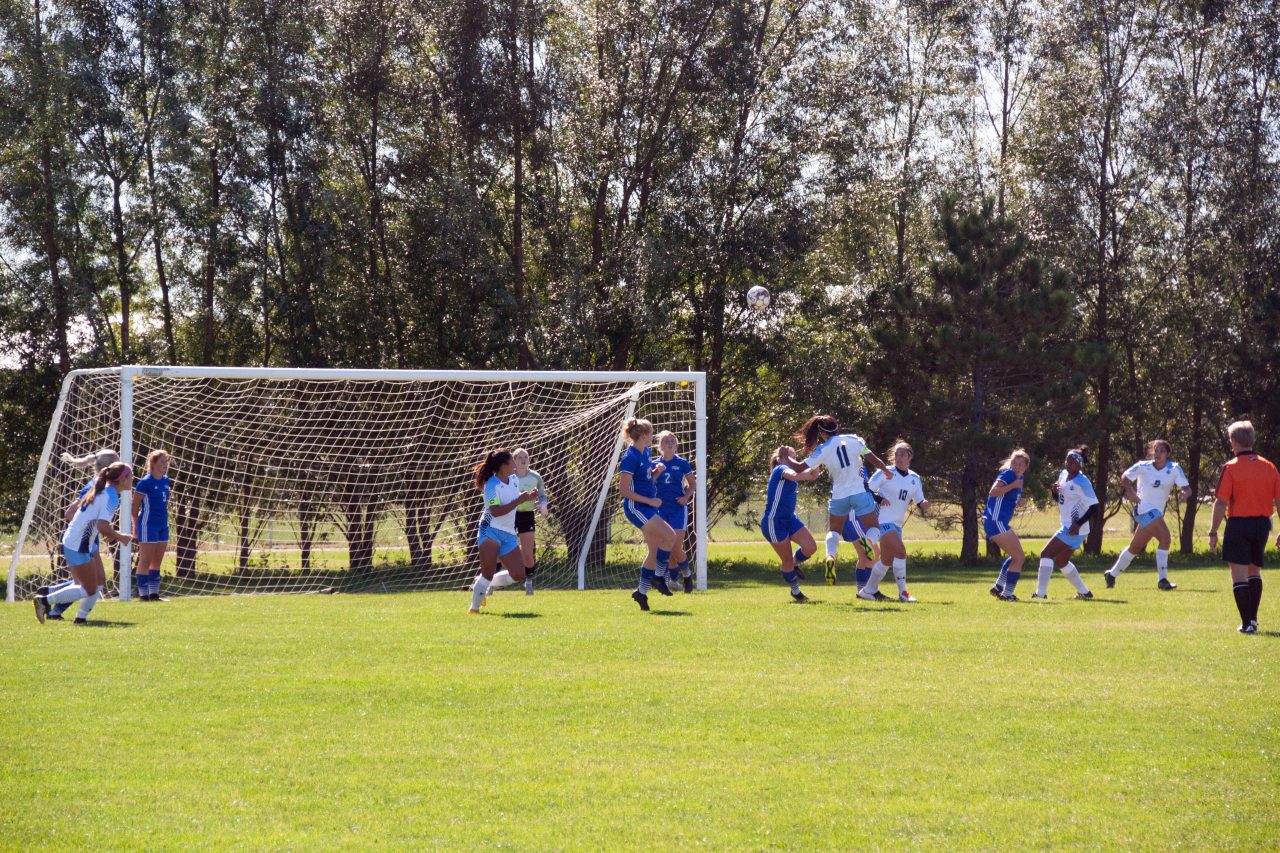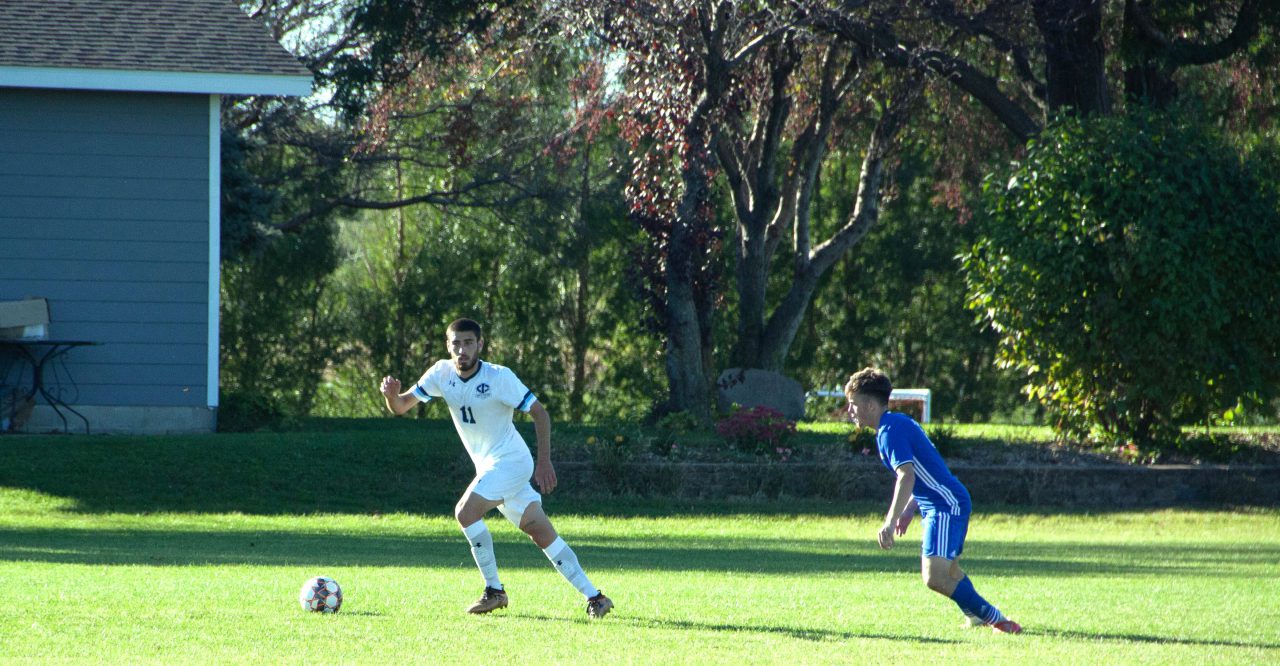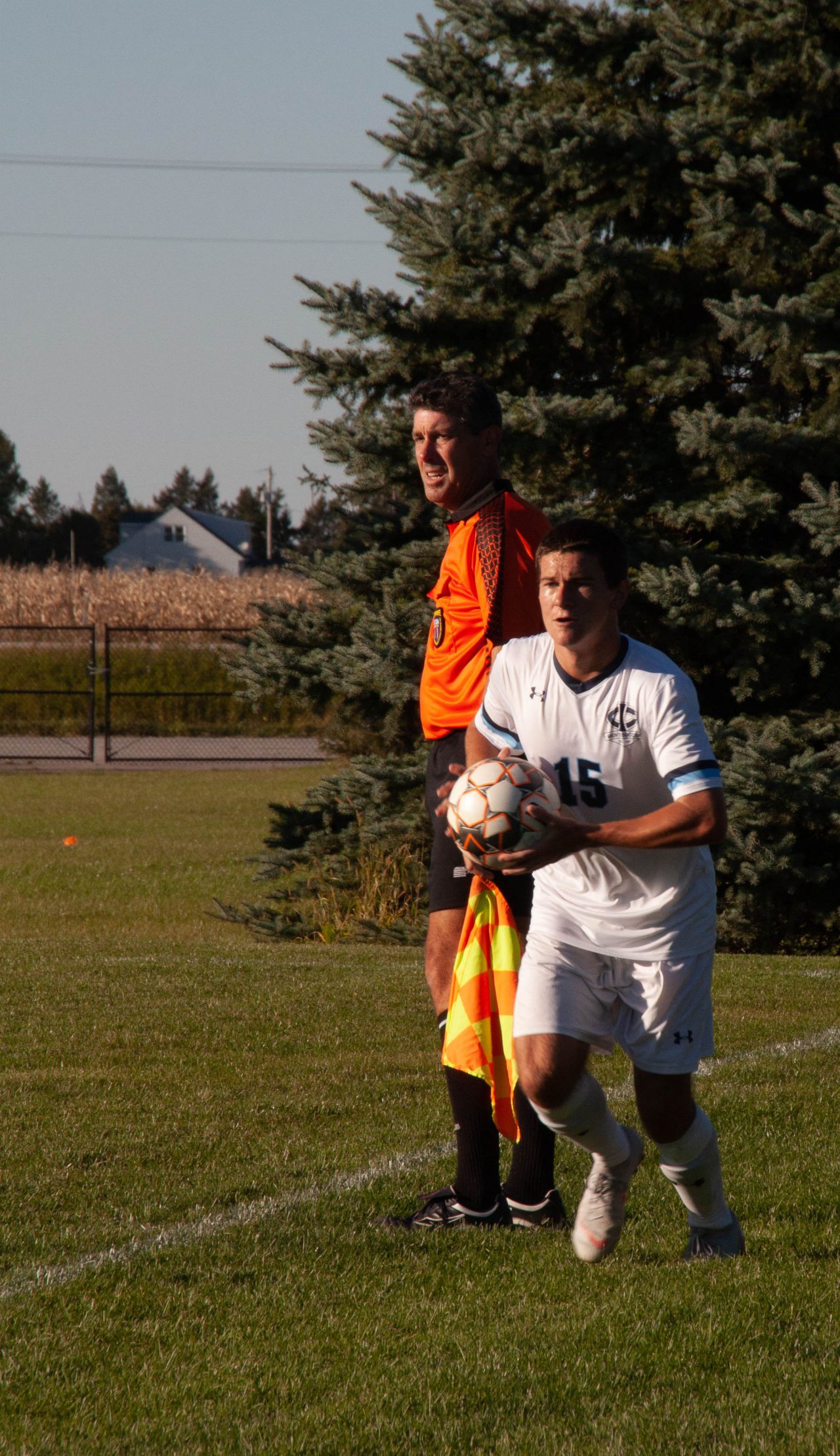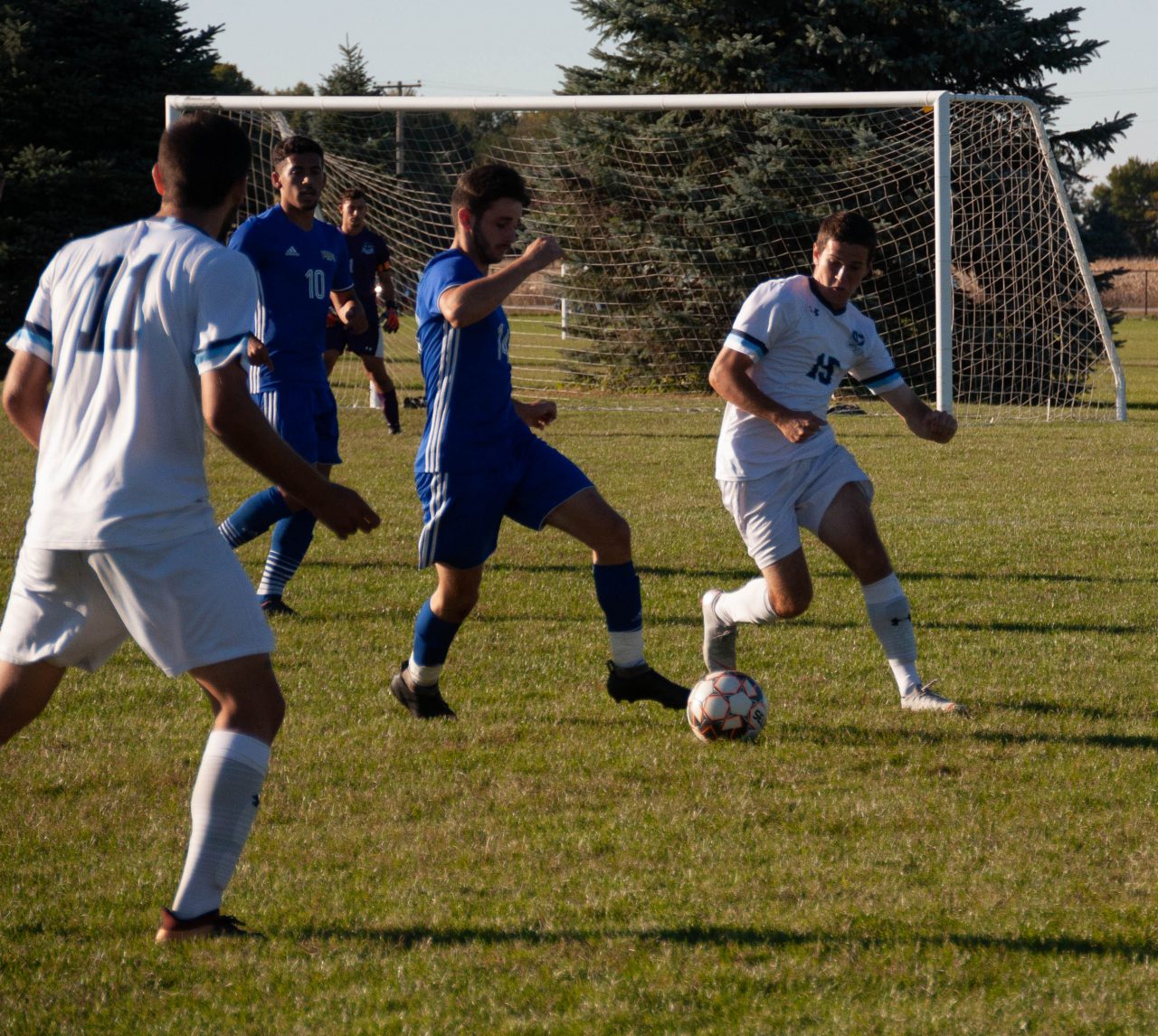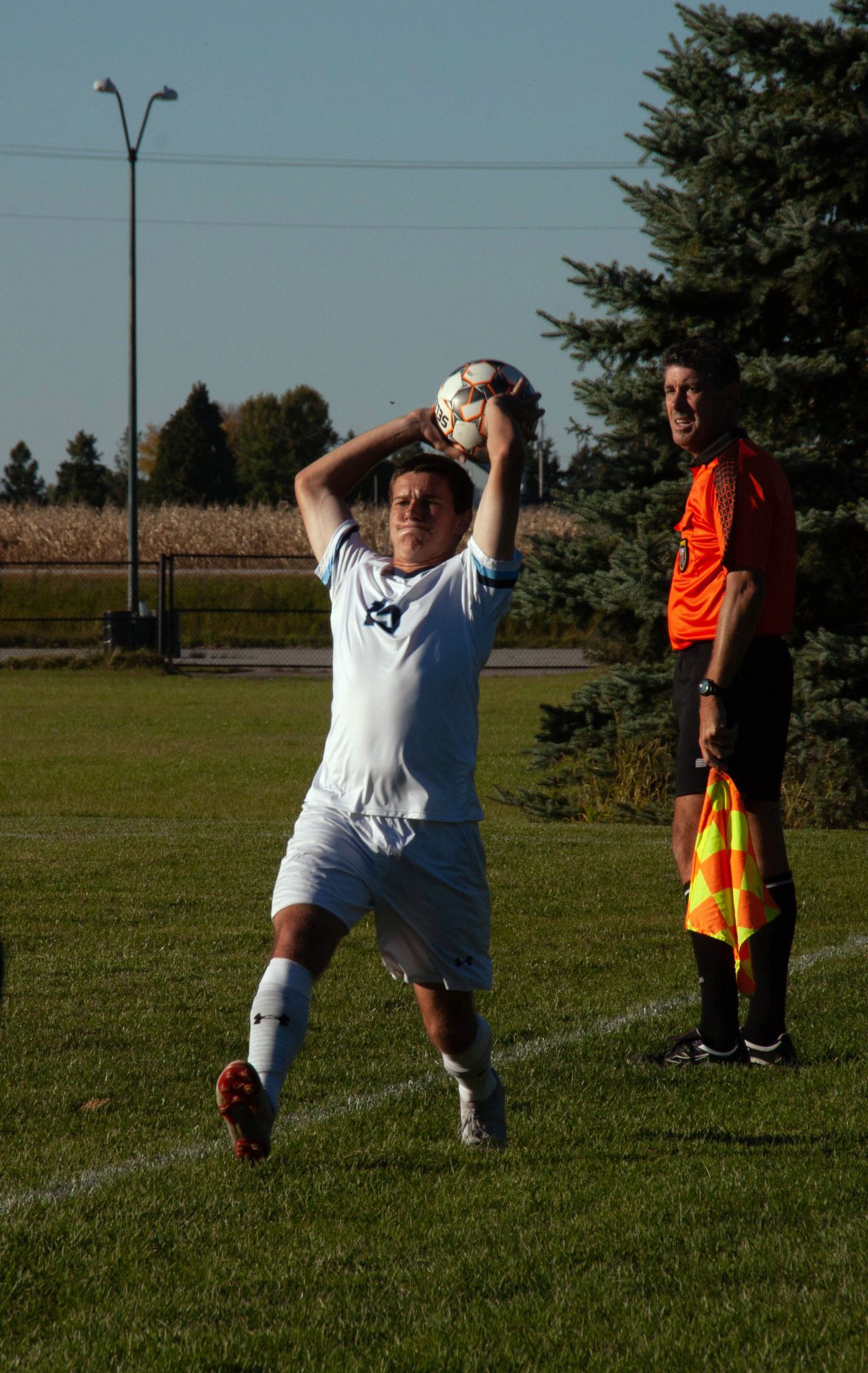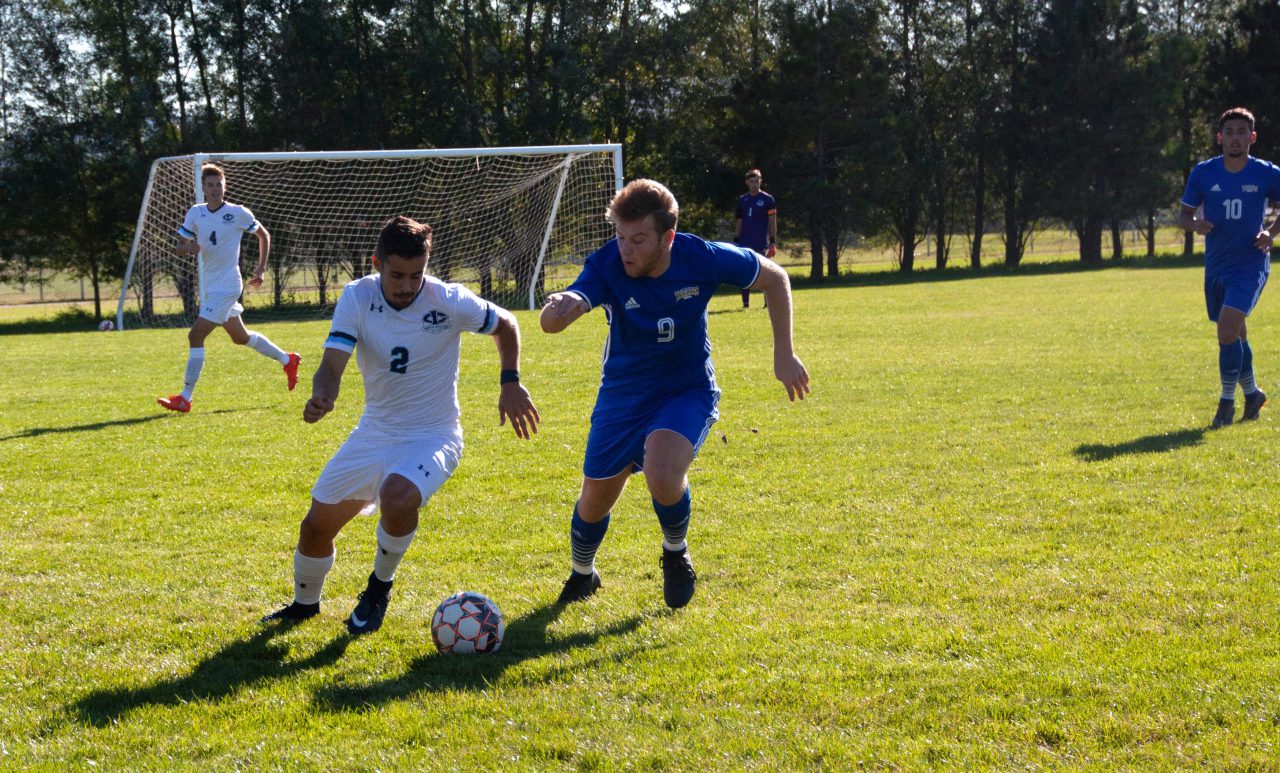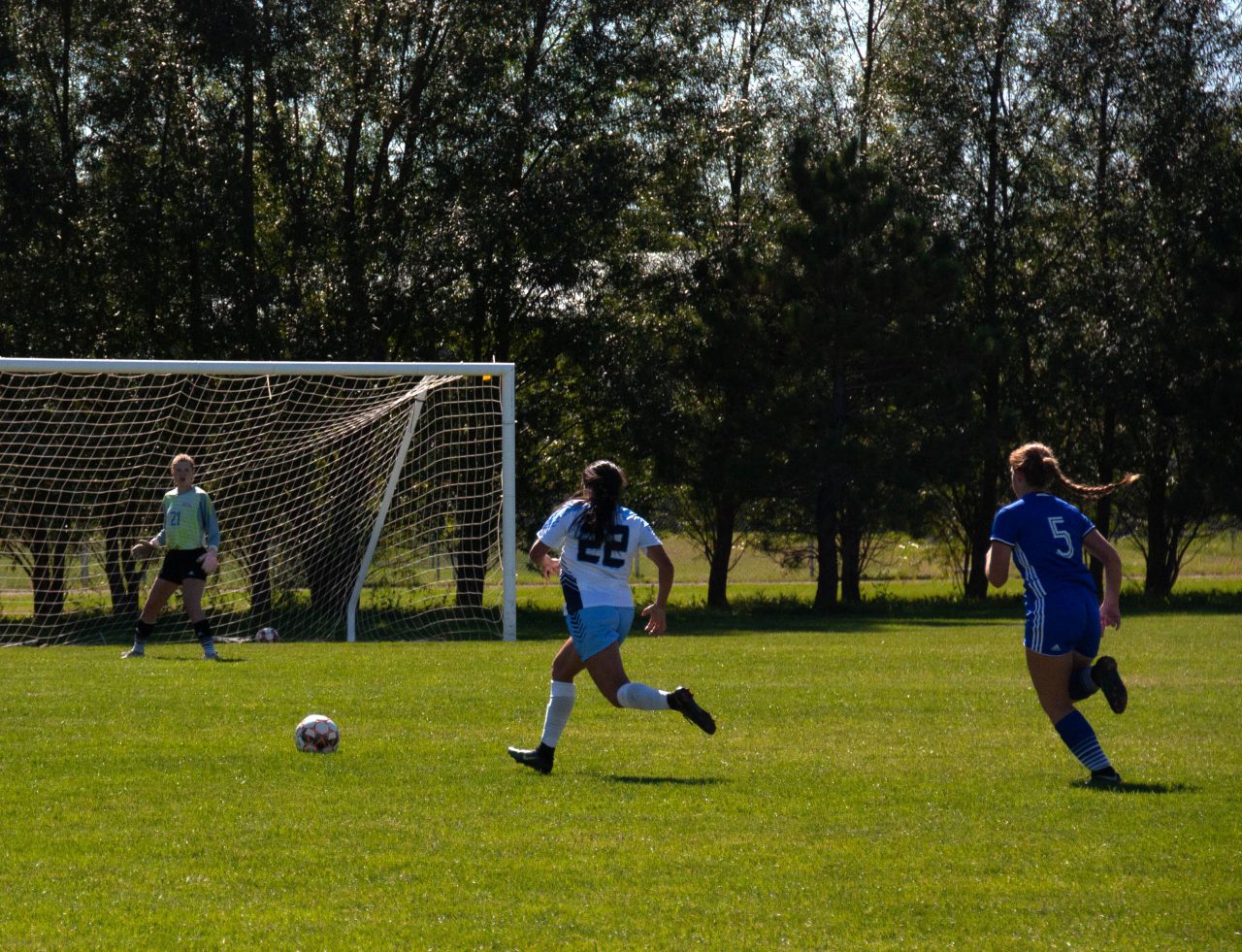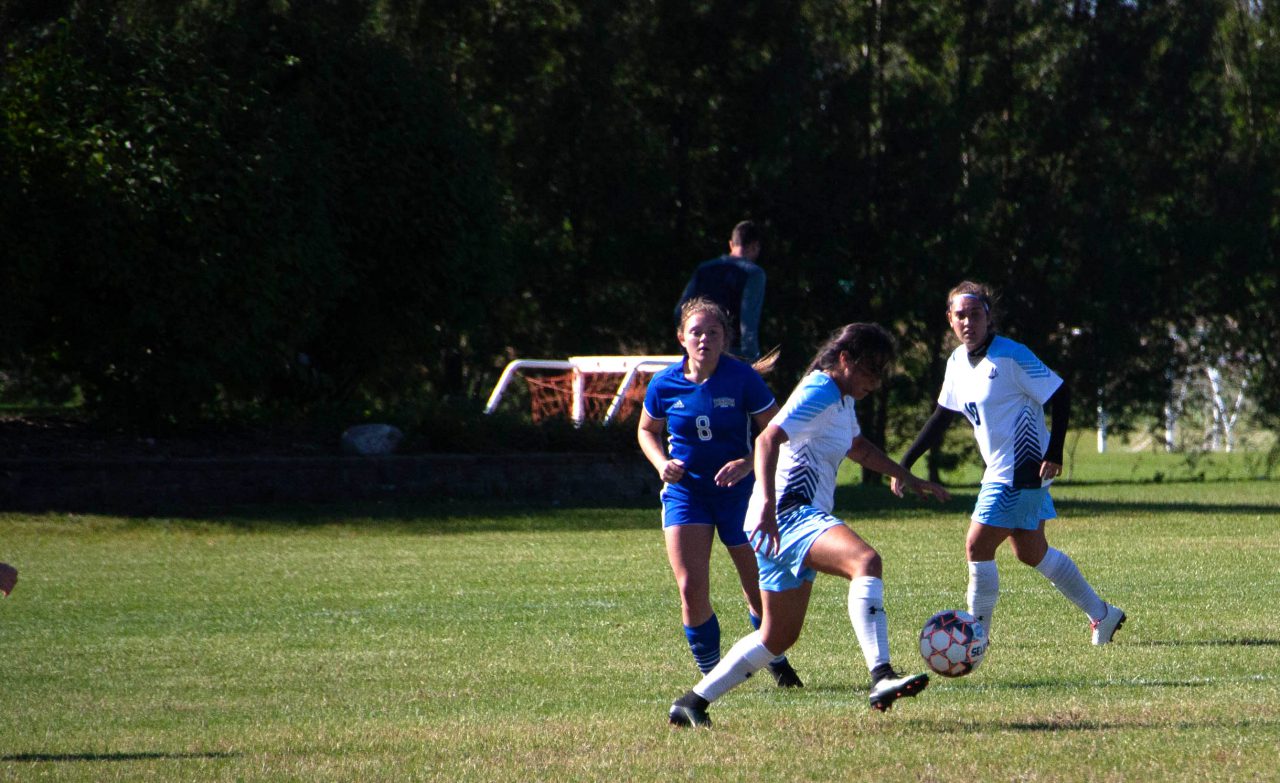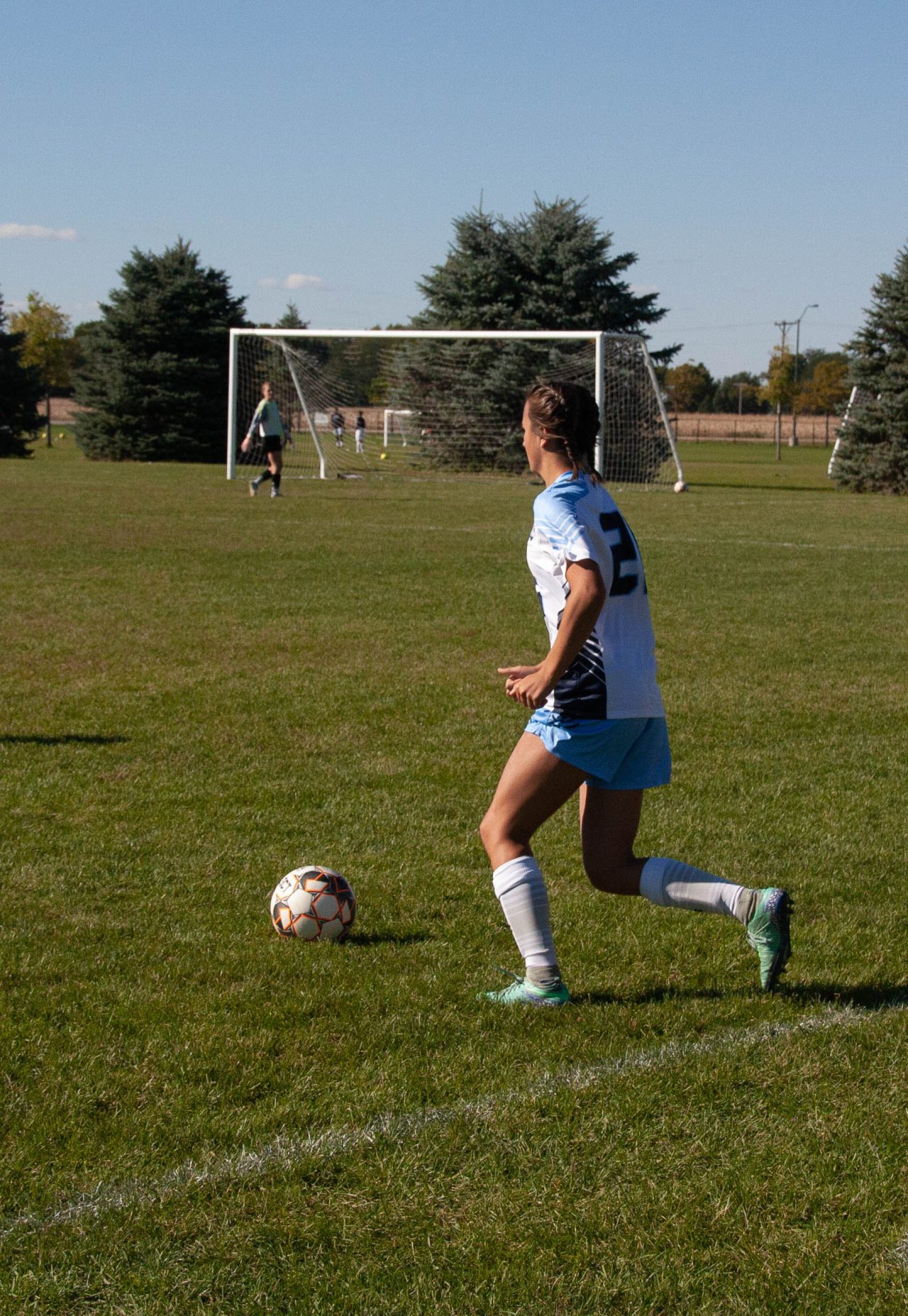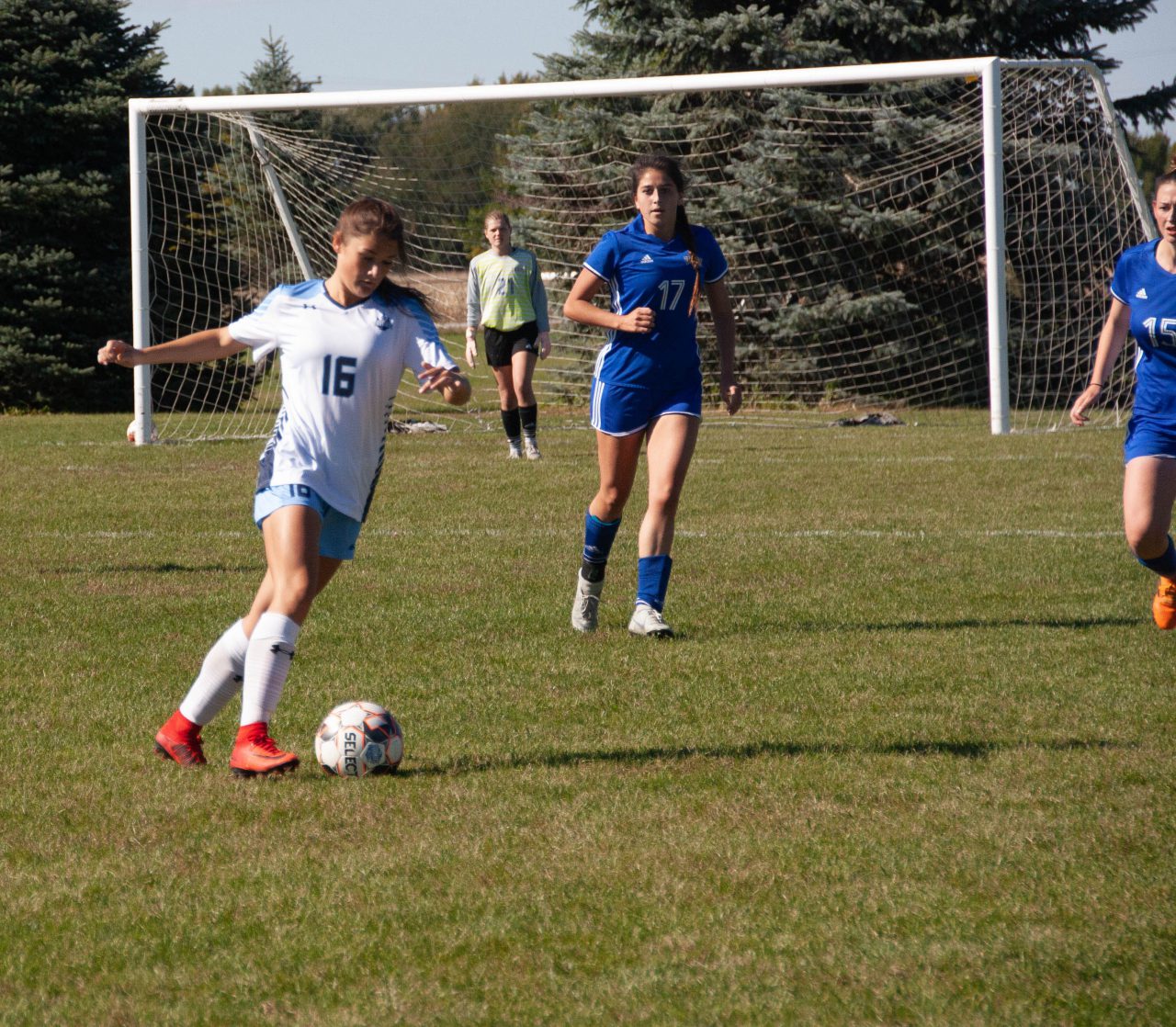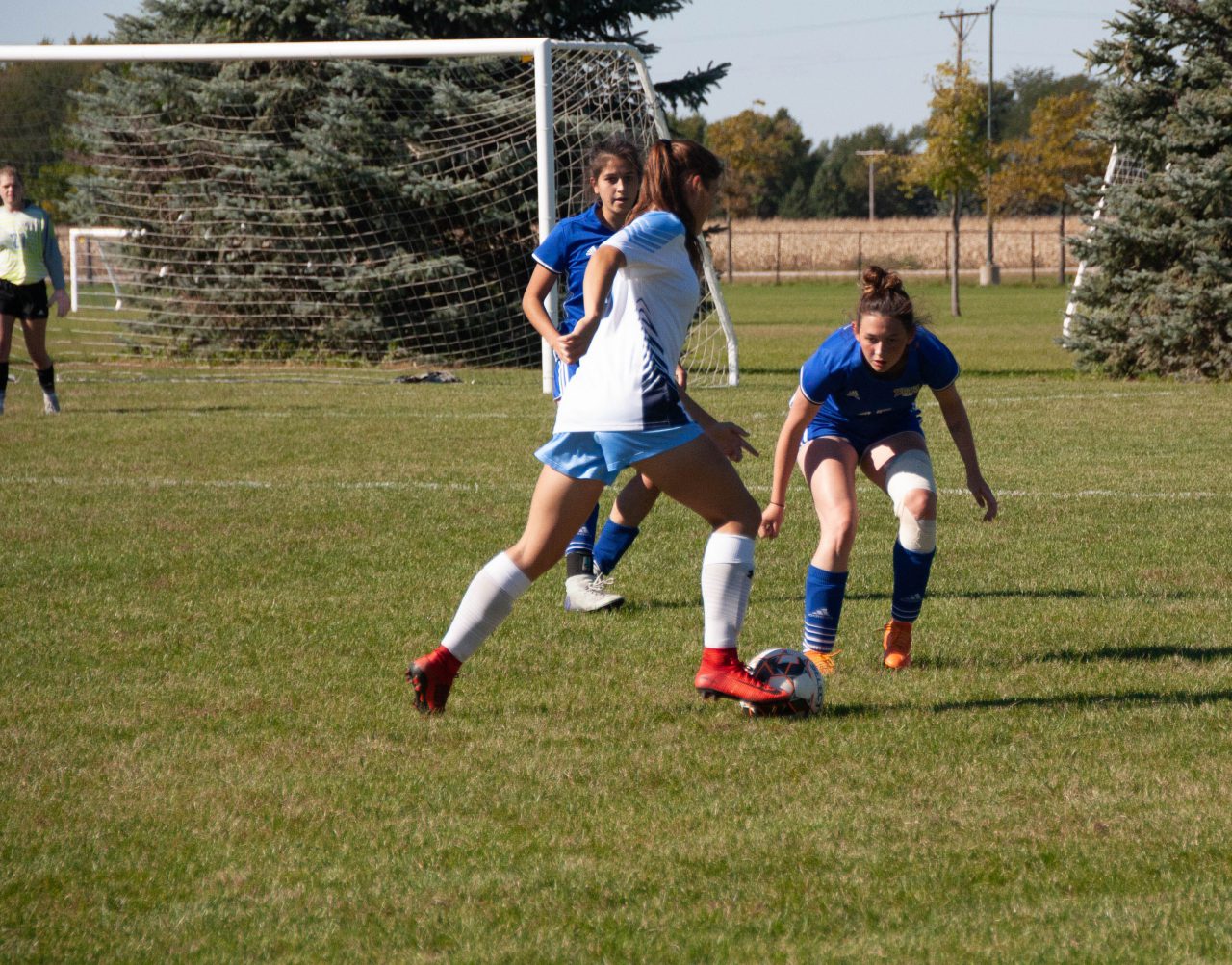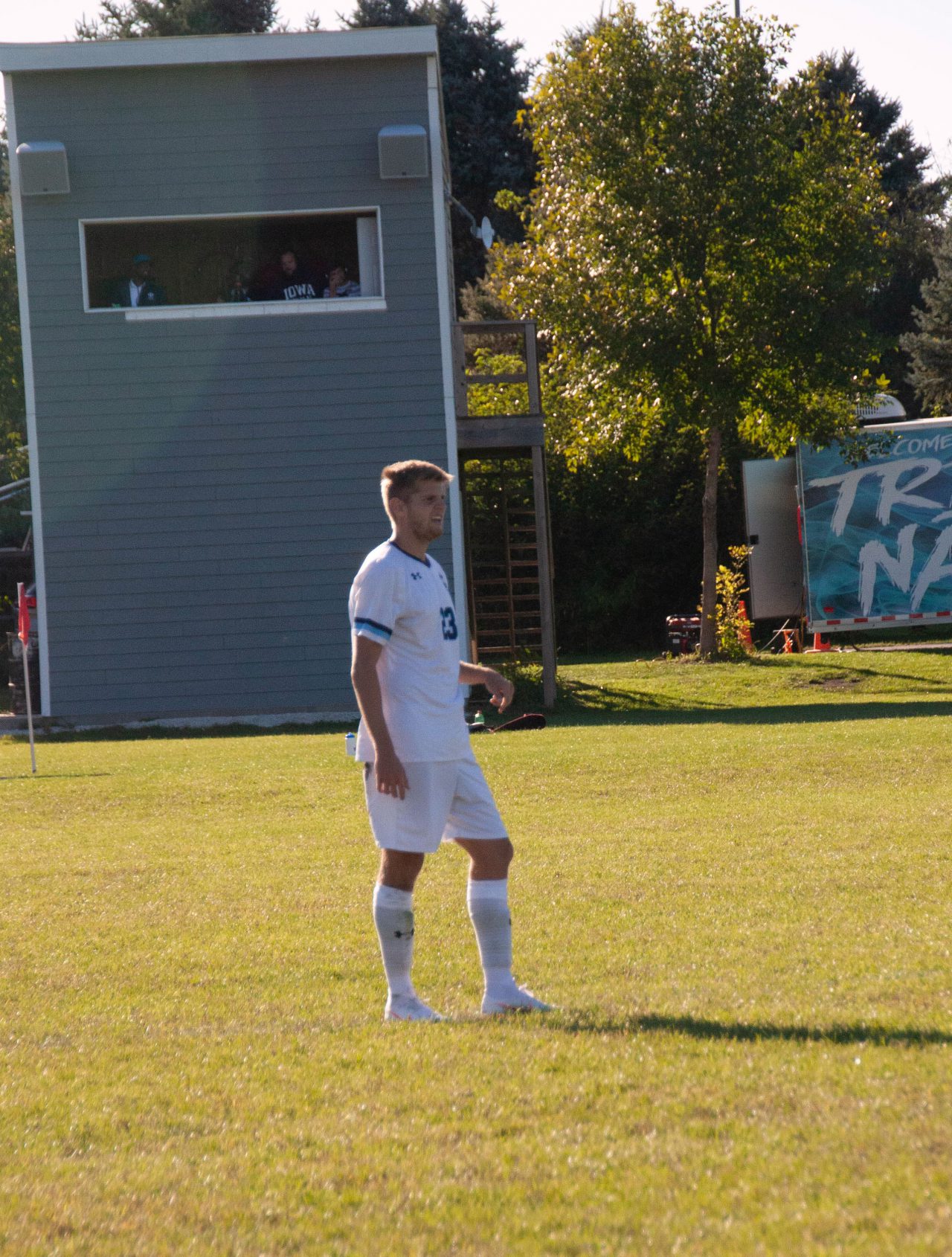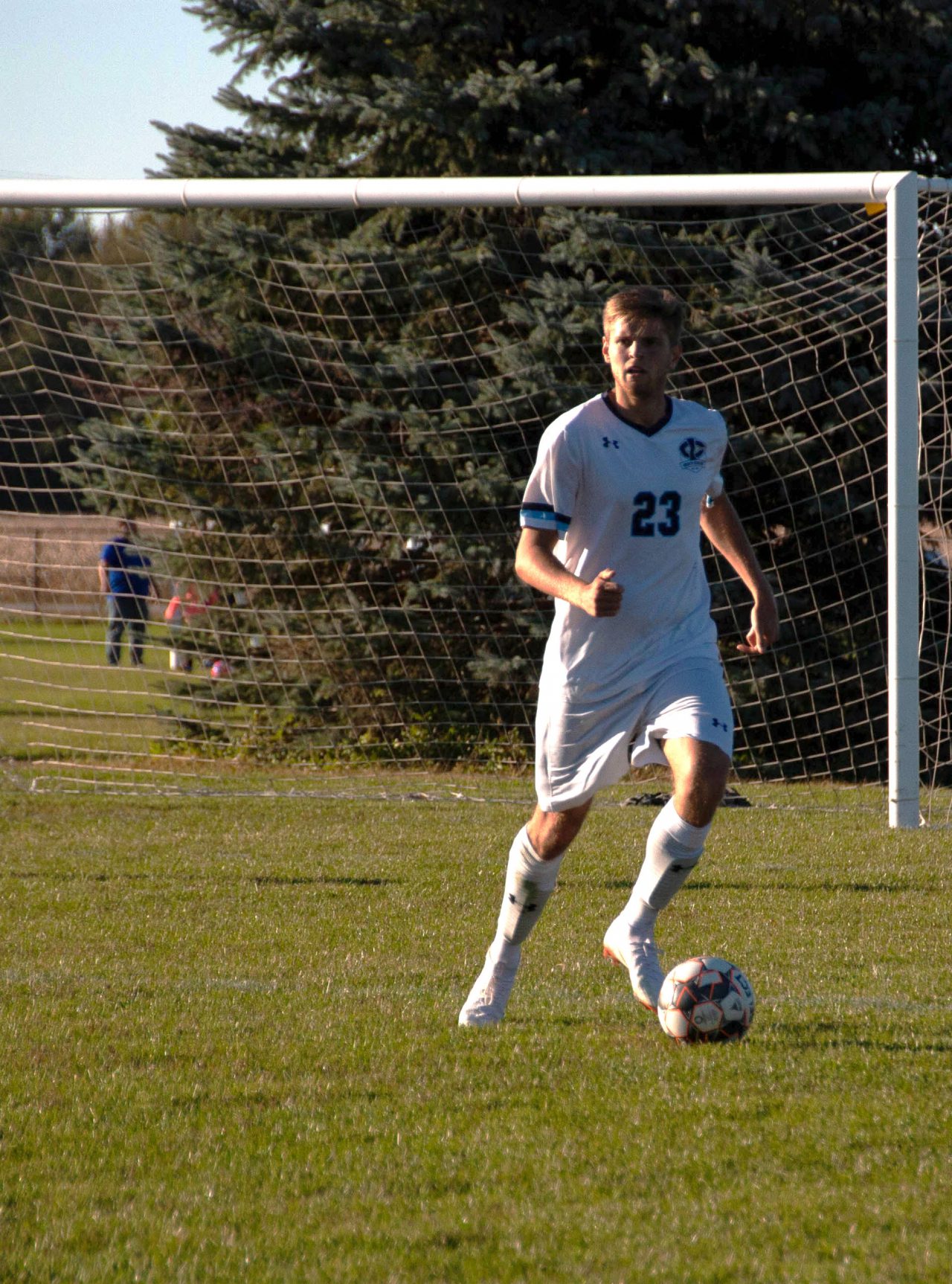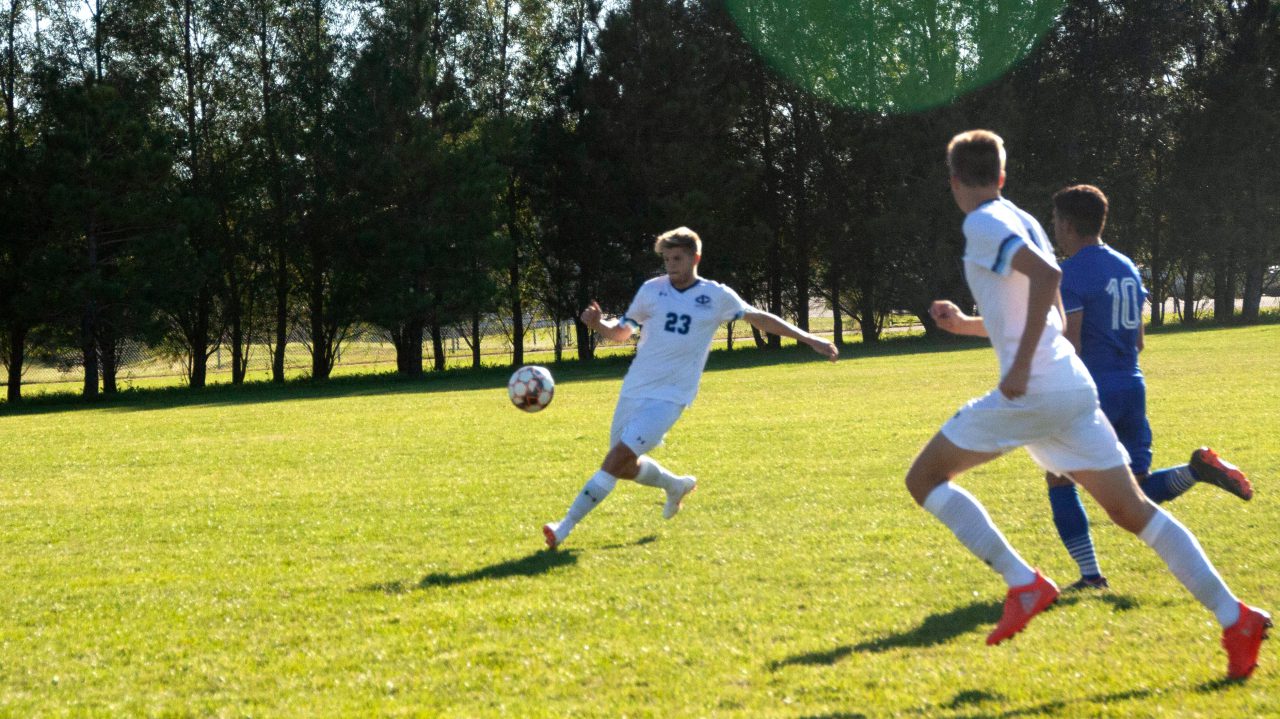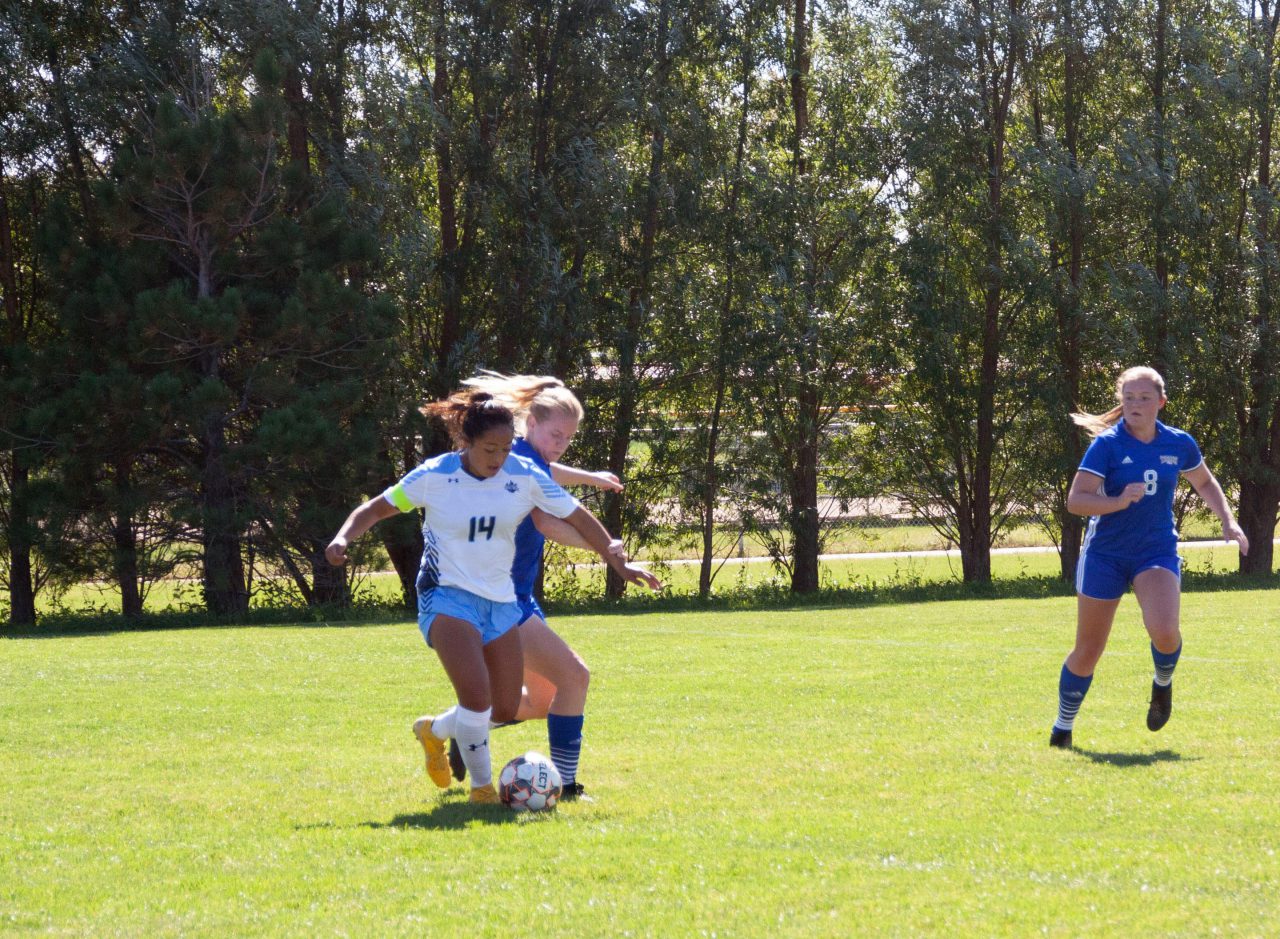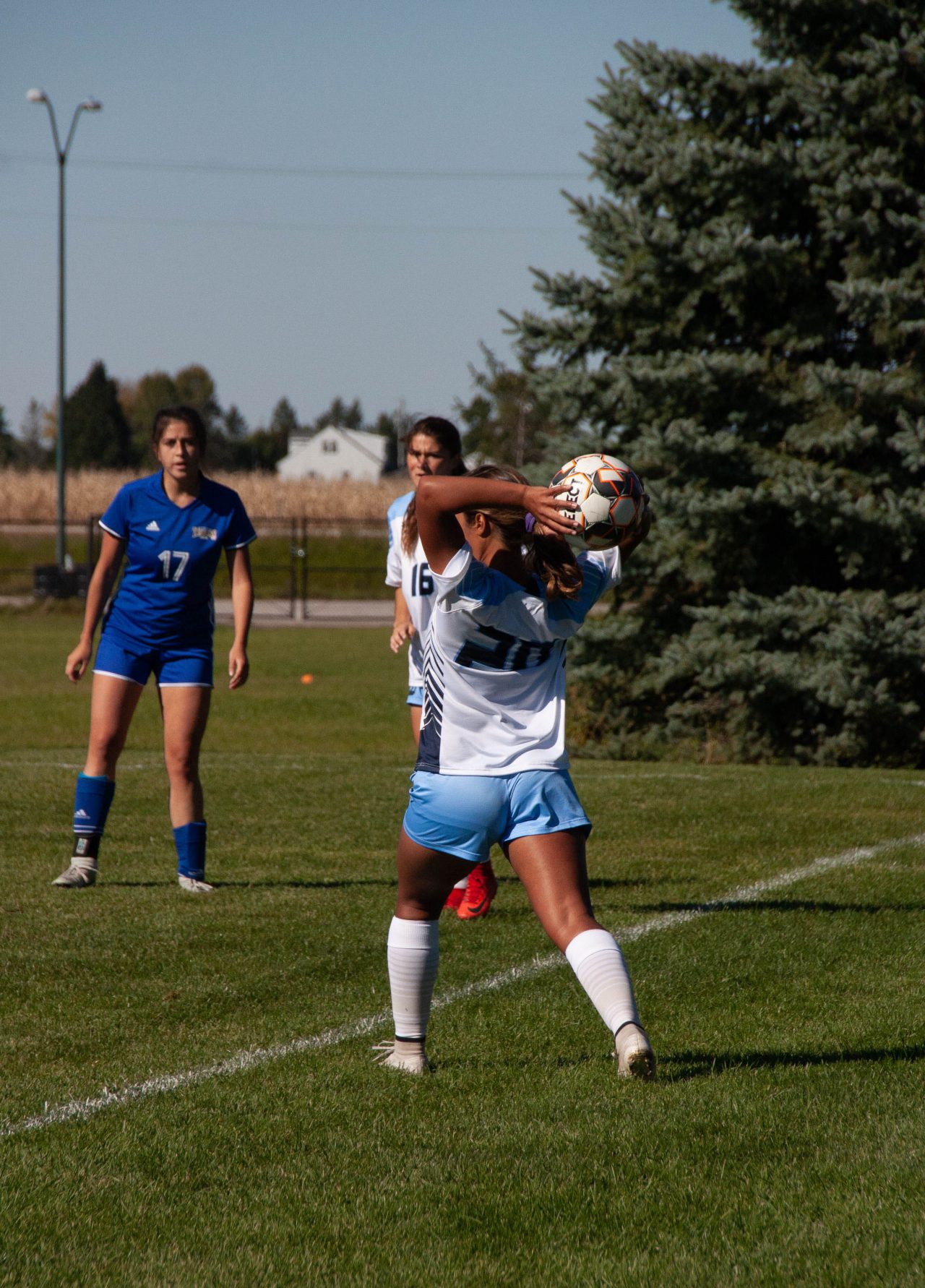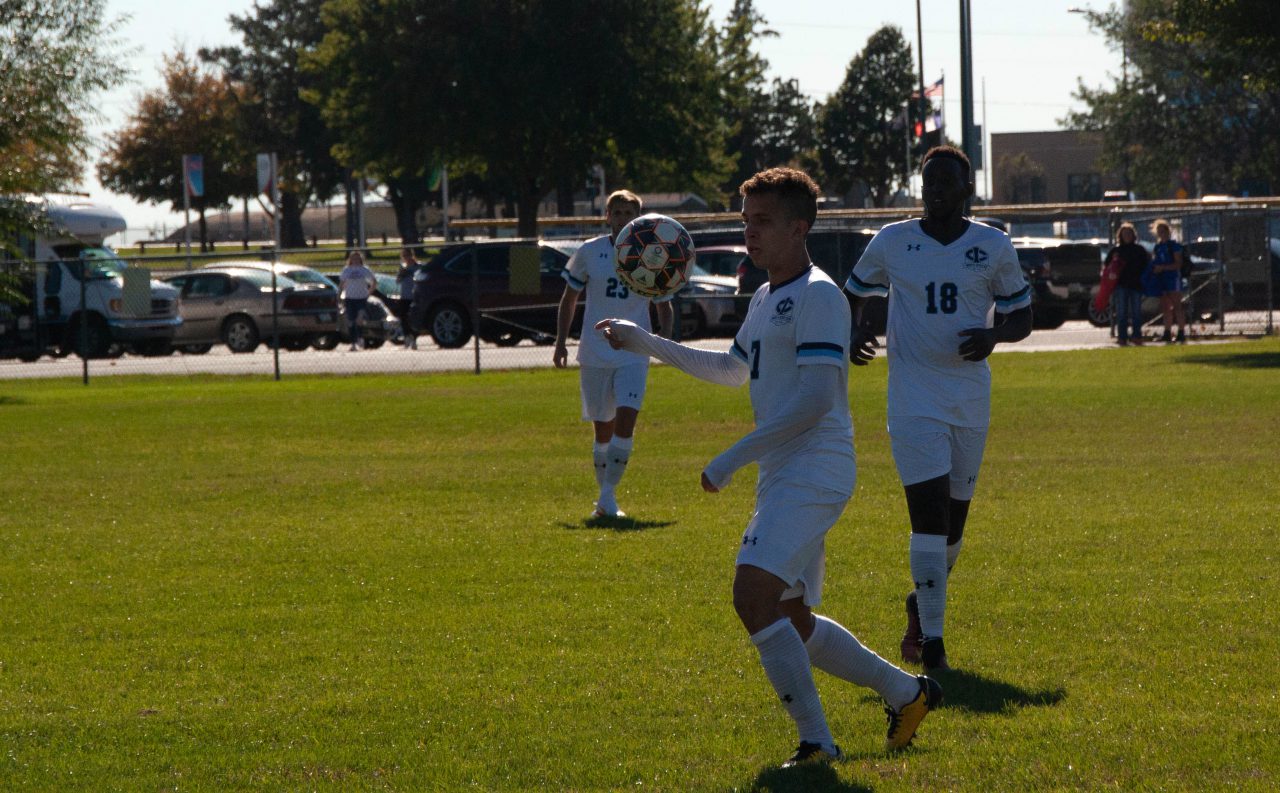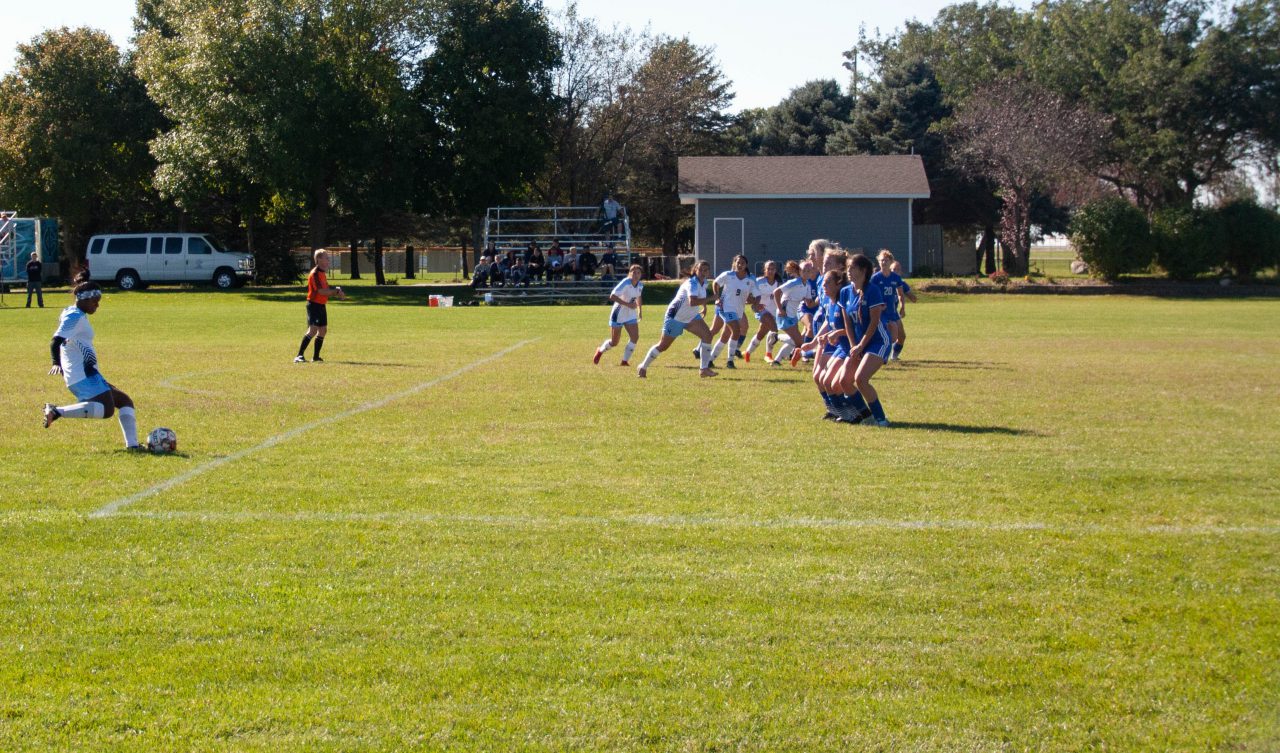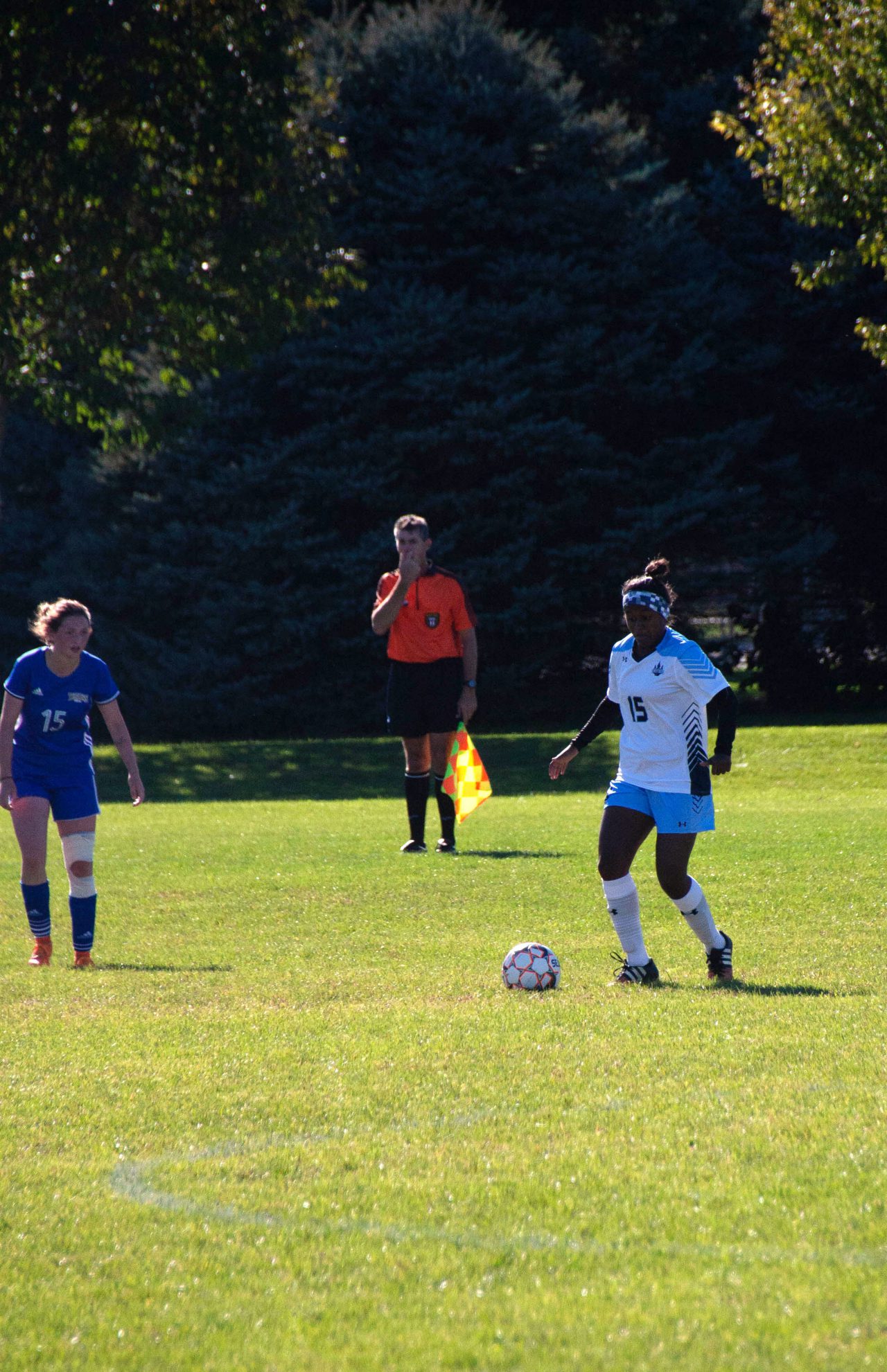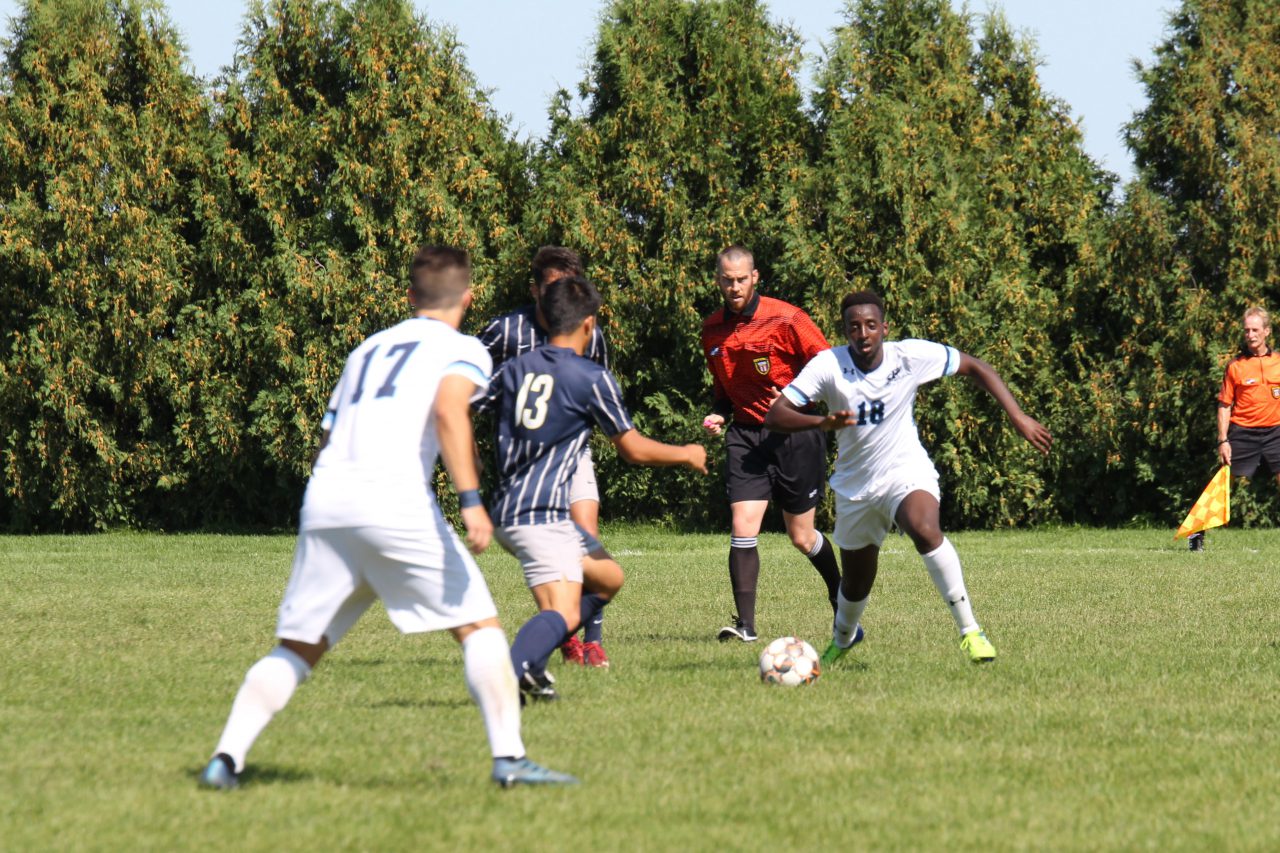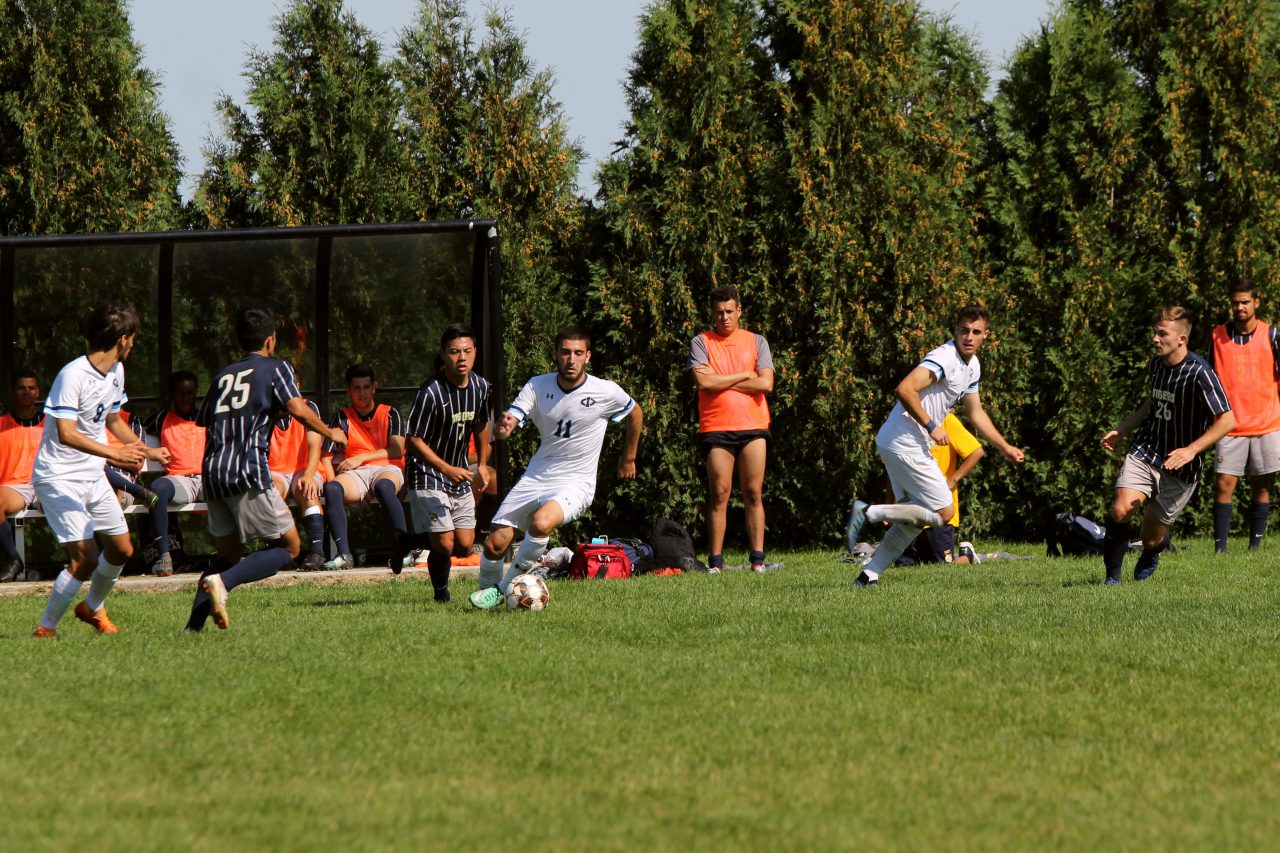 The season for both the women's and men's soccer teams started late August, and although there were a couple losses along the way, both teams have an overall winning season so far. For the women, one of their most recent games on Saturday, September 28th, was a nail biter. The game started with an early goal from the opposing team, the North Iowa Area Trojans. The Trojans held the lead all the way up to the half. During halftime the head coach of the Tritons, Jared Beauchamp, gave a pep-talk to his team that seemingly motivated them enough to come back in the second half. During that half the girls made a total of four goals, which made the final score of the game 4-1, resulting in a Triton victory!
About 40 minutes after the women's team won their game, the men's team took to the field for their turn against the Trojans. The Tritons were in the lead early on, but they were soon recognizing their competition with a goal from the Trojans. At the end of the 90 minutes the game was tied 2-2, and both teams were headed into overtime. In soccer, whoever scores the first point during overtime determines who wins the game. This in mind, both teams were trying their hardest to be the first one to score in the ten minutes granted to them for overtime. The Tritons and the Trojans both continued to fight and play their hardest that they ended up going into double overtime. Right when the crowd thought the game would end in a tie, Triton sophomore and striker, Bee Akough, volleyed a goal to the back of the net with just three minutes left on the clock. As the team celebrated the victory, the crowd celebrated with them.
You can watch both the Men and Women's soccer team play against Northeast Community College this Saturday October 13th at home. The men will begin at 2:00 and the women will follow at 4:00p.m.
Scroll through the gallery above capturing the games versus North Iowa Area, and Marshalltown. All photo credits to be given to the Iowa Central Collegian or the photographer listed.