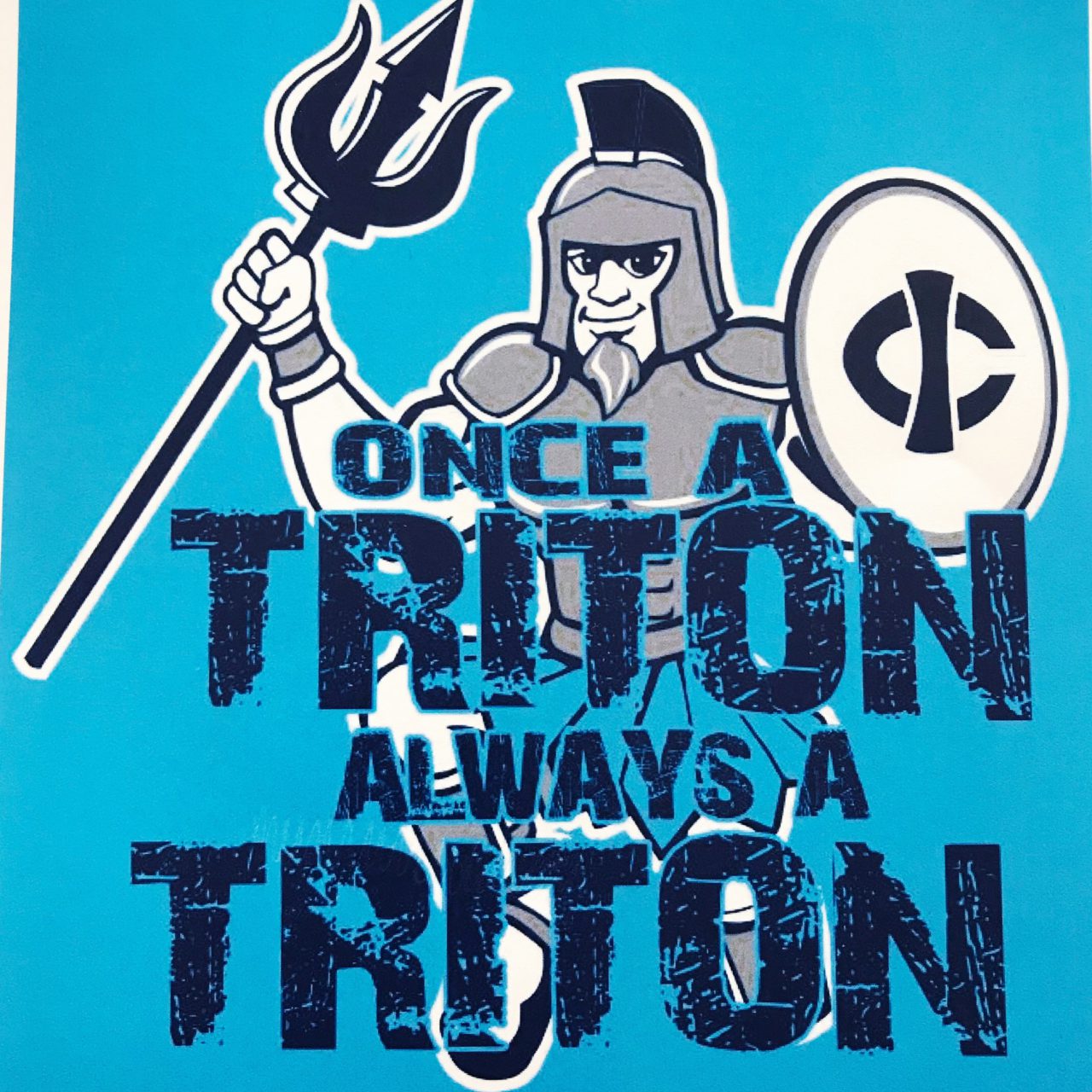 Is this your first Triton Homecoming, and wondering what all will be going on this week? Well you have come to the right place! Listed below you can find all of the events that will be happening on campus during the October 8-13th Homecoming week. There are also dress up days for every day of the week that you can keep up with. We hope to see you at some of the events this week, and go Tritons!
Monday:
Show your spirit for Merica' Monday by dressing in your best Merica gear to start off homecoming week.
Join us in the SRC at 7:30p.m. for Bingo night! Pizza and beverages will be provided, and the prizes being handed out this time will be gift cards.
Tuesday:
Triton tradition is for first year students to dress up wearing all white, and for returners to wear black on Tuesday!
Free subs will be handed out in the SRC for lunch while supplies last!
Join us at Fort Frenzy for a free night of activities! Due to the weather this year we will be moving the fun inside the building with roller skating, and laser tag instead of miniature golf. This will be a free event for all Iowa Central students with a current student ID, just make sure to bring it with you! The activities at Fort Frenzy will be available from 6:30-8:30p.m.
Wednesday:
Dress up in your best superhero attire for class today!
Due to the rainy weather this week, the bonfire and firework activities scheduled will be changed to an indoor event. Join us at the CEB (the REC gym located on campus) at 7:00p.m. Some of the events in the CEB will be bumper cars, a gladiator joust, and numerous other games involving music.
The girls volleyball game will take place in the Hodges Fieldhouse where they take on the Kirkwood Eagles at 7:00p.m. There will be a pep rally hosted in the CEB gym about 15-20 minutes after the game concludes. There will be a tailgate buffet, and a fireworks show immediately following the pep rally!
Thursday:
Back by popular demand is jersey day, support your favorite team today, and be ready to show your Triton spirit tomorrow!
Visit Decker Auditorium on campus to see this years Fall play, Trouble In Paradise Junction! Starting tonight, and for three nights only, beginning at 7:00pm, you can see this production presented by the Iowa Central Theatre Department. Iowa Central students can get into the play for free with their student ID. Regular priced tickets will be $10 for adults, and $5 for children. Tickets are available at the door the night of the event, or can be bought ahead of time! To get your tickets today, visit the Iowa Central bookstore on campus, online at www.iowacentral.edu, or by calling 515-574-1081. The last night to see the play will be on Saturday the 13th!
Friday:
Dress in your Triton gear today to gear up for the big game tomorrow!
If you missed the first production of this year's Fall play yesterday, don't worry because you haven't missed your opportunity to see it yet! Join us in Decker Auditorium tonight at 7:00p.m for the second production of Trouble in Paradise Junction, directed by Teresa Jackson.
Saturday:
Join us for the Homecoming football game at Dodger Stadium! Our football team will be taking on Dodge City Community College at 12:00p.m. Let's fill the stadium and cheer on our Tritons! Be sure to wear your homecoming t-shirt, or other Iowa Central gear!
In the evening you can attend the Triton Hall of Fame Induction Ceremony. This year we will be honoring our 2018 Triton Hall of Fame Class, as well as hosting a silent auction. The social hour and silent auction will begin at 5:00p.m. The induction ceremony is set to begin an hour later at 6:00p.m. Music by Kris Karr will be following the ceremony. If you are interested in attending this event, you can get your tickets are the Iowa Central Bookstore, or at the administrative office.
Homecoming weekend café hours:
Due to the Homecoming Alumni Banquet scheduled for Saturday, the café hours will be a little different for this Saturday, October 13th. The brunch hours will be slightly shorter, beginning at 11am, and concluding at 12pm inside the Triton Café. Dinner on the 13th will be served in the SRC (Student Resource Center) from 4:30-6:30p.m.