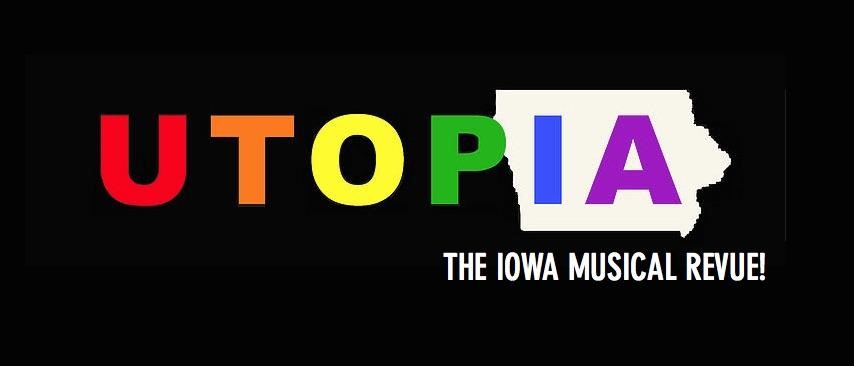 On April 6th Iowa Central welcomed Fort Dodge native Robert John Ford to Decker Auditorium to perform "UTOPIA, the Iowa Musical Revue!"
Ford is an award-winning composer, playwright, lyricist, and theatre producer. As an Iowa native he is the owner of his own theater production company called Epic Stage Productions, and his own creative writing service called Customs Songs & Scripts.
His plays and musicals that have been produced in Des Moines include: Caucus! The Musical (2008, 2012, 2016), Utopia- The Iowa Musical Revue (2009, 2010, 2011, 2015), Six-On-Six: The Musical (2009), The World's Largest Aluminum Foil Ball (2007), and Sleeping Dogs (2009).
In 2010, Ford put together about 16 songs and skits for his first version of Utopia. Since the premiere of his original version of the show, he has no written more than 50 sketches, and 75 parody songs to accompany the productions. He has made five different unique versions of the original show, many featuring fan favorite sketches and parodies.
His 2018 performance tour is known as "Utopias Greatest Hits," which features fan favorites from all five of his previous versions. This show contains musical parodies from the musicals Hamilton, Rent, West Side Story and The Book of Mormon.
Ford's show celebrates the things that the state of Iowa is most well-known for, as well as pokes fun at what it's like to live in Iowa. The performance features sketches about politicians, and how we are all graced with their presence while caucusing takes place. A few other themes include Iowa's often unpredictable seven day forecast, the Cy-Hawk feud, competing in RAGBRAI during the hottest month of the year, and how much fun detasseling corn was as a teenagers first summer job.
Each new sketch will make you laugh harder than the previous as you truly begin to recognize what it's like to live in our own little utopia called Iowa.
Concluding the show Ford made a speech to thank his old instructor, Kathleen Schrier, for being his hometown inspiration, and for always believing in him.
If you wish to see another version of this production then you are in luck! Coming this summer is a performance of Six on Six the Musical! Tickets are now on sale for August 3rd-12th at the Staplin Performing Arts Center at Valley High School in West Des Moines. You can find more information at www.sixonsix.com.