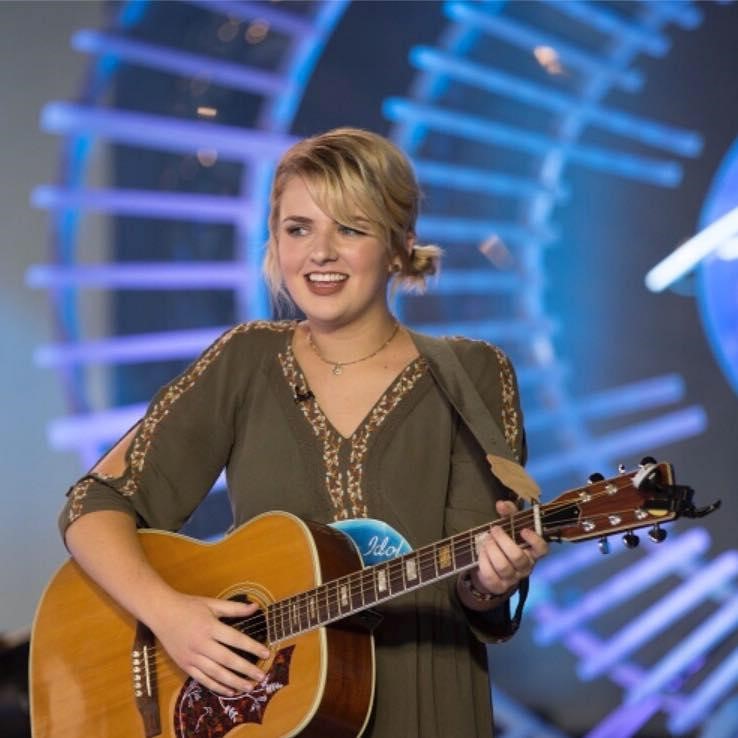 Maddie Poppe, a former student at Iowa Central, is pursuing her musical dreams upon auditioning for the well-known show American Idol.
Poppe, who is now 20, attended Iowa Central Community College in 2016 to study graphic design. In the back of her mind there was always a true calling for her to pursue music. As a young girl her dad was the one who taught her how to play the guitar. Her dad was a part of a bluegrass band, and Poppe would frequently take to the stage to sing a few songs with him.
In 2017, Poppe learned that there would be auditions for American Idol taking place in Omaha, Nebraska. Being that Iowa is a more difficult place to pursue music seriously, she knew that this was her opportunity and she needed to take it.
After auditioning in Nebraska, Poppe moved on to audition again in Chicago Illinois. She played the song "The Rainbow Connection" as her audition in front of a panel of three judges. She received loads of praise from judges Luke Bryan, Katy Perry, and Lionel Richie after her opening song. She quickly received the golden ticket to go to Hollywood to continue the show and compete against 170 other talented musicians from all over the country.
In a recent episode of Idol, Poppe sang an original song called "Don't ever let your children grow up."
Following her emotional performance, judge Katy Perry quietly said, "She reminds me of myself. We write a lot of the same style."
Poppe is quickly gaining a following that will help launch her musical career after her season on American Idol concludes. For now, she is taking her spring semester of college off from Clarke University to focus on her music.
For the time being Poppe has recently found herself back in Iowa to visit local schools to thank them for their support, as well as share her talent to the community. After visiting 10 schools in 7 days, she took to Facebook to further share her thanks from her home state.
"I had such a great time the past few days visiting these area schools! Thank you Denver, Tripoli, Jesup, Waverly-Shell Rock, North Butler, Lou Henry, Clarksville, Aplington-Parkersburg, Gladbrook-Reinbeck and Nashua-Plainfield for having me and even more so, for believing in me ALWAYS. All of these local towns have always been so good about supporting me even when I had absolutely nothing going on in my music career. It means so much that everyone has been here for me through thick and thin, no matter what. So many other schools have reached out to ask for a visit, and right now due to being on the show, the timing just isn't right. However once the show is over I'd love to meet you ALL! "
If you'd like to hear more from this young singer, you can buy seven of her songs from her album "Songs from the Basement" on iTunes. You can also continue to watch her journey on American Idol unfold Sundays and Mondays at 8/7c on ABC.