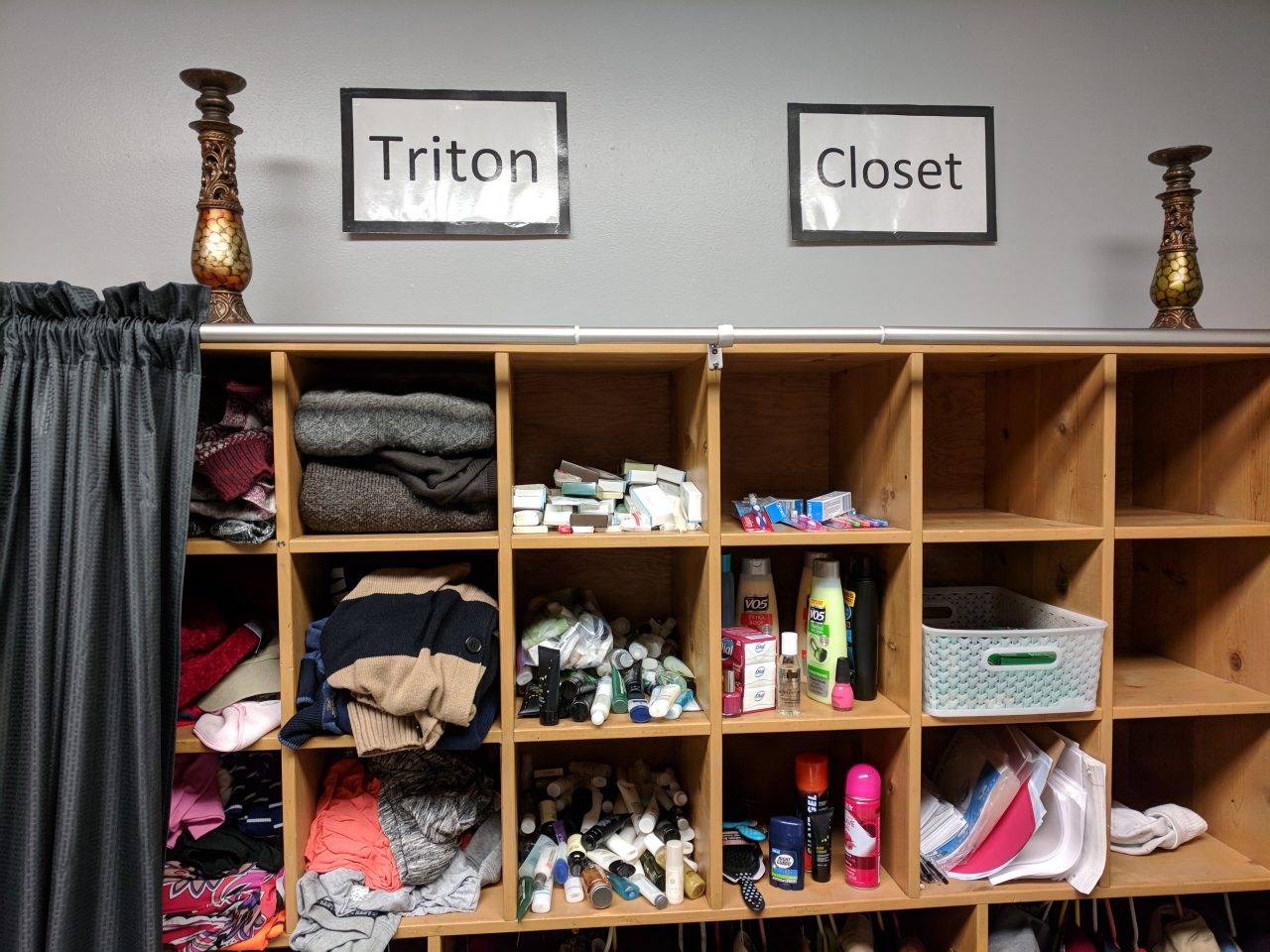 Are you a student in need of food in your dorm room? Are you a student who is from out of state, who is without a coat and ill prepared for an Iowa Winter? Never fear, for the Triton Pantry and Triton Closet are here to help you. This service can be a life saver for students who might not have easy access to required items.
The Triton Pantry is a service available to all students for the purpose of providing food in case students need it. The Triton Pantry provides mainly non-perishable goods such as: canned fruits and vegetables, boxes of pasta, canned soups, crackers and much more. The Pantry is not limited to non perishables, however, as the Pantry occasionally receives goods, such as fresh produce or eggs. The Pantry also coordinates with TRIO's Free Bread Friday.
The Triton Closet helps to serve as a one stop shop for supplies that students might need. The Triton Closet has winter wear available for student use, should they require it. Among the items available are: coats, hats, and gloves. Winter wear is not all that the Closet provides. Students can also acquire a variety of hygienic goods. Such goods include combs, hair brushes, toothpaste, toothbrushes, dental floss, shampoo, and bodywash.
Important things to note about both of these services are that they are free and available to all students. These services are donation-based, meaning that all of these items are bought and donated by others. Most of these items are donated by faculty and staff, but anyone can donate to this service. Both of these services are available anytime during Iowa Central Community College Health Center's hours: Monday-Thursday: 7:30 am-5pm and Friday: 7:30am-4:30pm.
If you wish to pick up any items, or have any suggestions for specific items, come visit the Triton Closet and Pantry and speak with Mental Health Counselor Kelli Reuter or Campus Nurse Amber Graves.