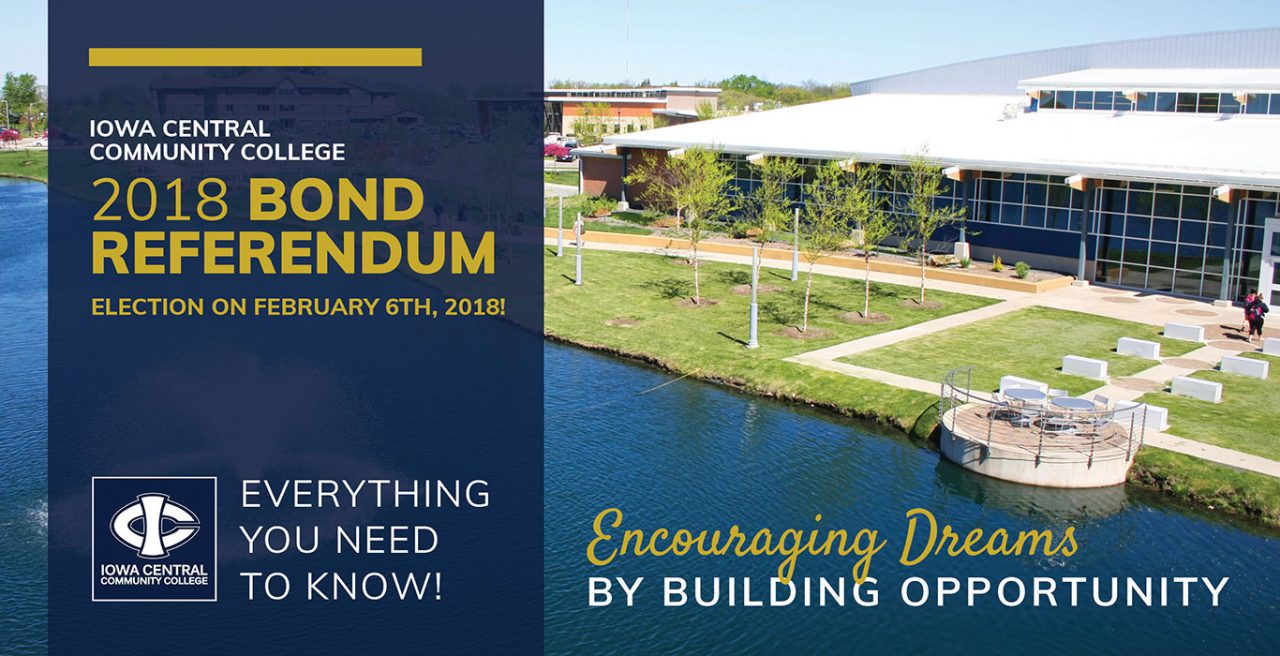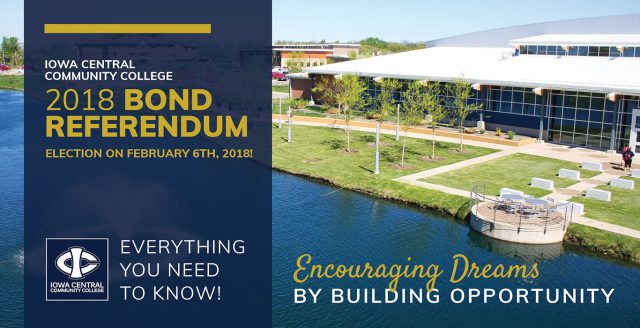 On November 14th, Iowa Central Community College President, Dan Kinney proposed to revisit the failed 2016 General Obligation Bond for the upcoming 2018 election cycle.
In December 2016, voters in the nine surrounding counties were asked to approve a $25.5 million bond issue to pay for a multitude of facility upgrades at Iowa Central Community College. The bond would pay for much needed electrical upgrades, a new testing center, and upgraded general security on campus.
The bond issue has $6 million set aside for an important new Student Success Center on campus. A member of the board, Mark Crimmins, added, "Bill Greehey, chief executive officer of Valero Energy Corp and Fort Dodge Senior High graduate, donated $3 million for this new center. This center would be a one stop shop for enrollment, financial aid, advising, and counseling which would in turn make these important places more accessible to students."
In 2016, the General Obligation Bond needed to be approved by 60 percent of the surrounding counties, but they fell short, receiving only 58.6 percent approval of those who voted in December.
The school board voted on Wednesday November 15th, that this issue should be revisited because it failed by such a close margin. Dr. Kinney spoke on the issue saying, "I think that if we do a better job promoting it this time we can get it passed, and it will be really good for the school. Keep in mind these buildings were constructed in the 60's and we have reached the limits of adding technology without these new upgrades."
If it is passed, the money received from this bond will be used in the same way as it was intended the first time. The proposed amount is still $25.5 million and features a Student Success Center, an updating of Decker Auditorium, safety and security improvements, and a new testing lab.
Students at Iowa Central are eligible to vote if you are registered, as a voter in one of the 9 counties. Which means come election time on February 6th, your vote can make a difference with this bond issue.