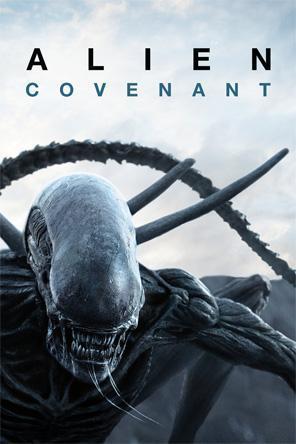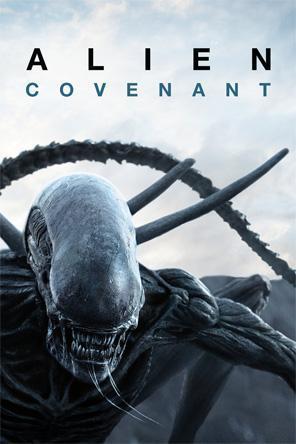 You may remember a certain science fiction horror film making the rounds earlier this summer. However, with the film recently released on DVD and digitally, now is as good as a time as ever to take a look at it. This is Alien:Covenant.
Alien Covenant debuted in theatres May 4th, 2017 and is the sixth main entry in the Alien series as well as the third film in the series to be directed by series creator Ridley Scott after the original Alien (1979) and Prometheus (2012) Alien Covenant stars Michael Fassbender and Katherine Waterson as the film's leads.
Covenant functions as the sequel to Prometheus as well as one of Scott's planned prequels to the original Alien. Covenant takes place in the year 2103, 19 years before the original film. This installment of Alien focuses on the spacefaring crew of the Covenant, whom are on a colonization mission to deliver 2000 people to a hospitable paradise world. However, that plan is waylaid when an emergency ship repair leads them to the discovery of an uninhabited paradise world, whose habitat is perfect for colonization.
As the crew and the audience are about to find out, this is no paradise. The planet seems serene and peaceful on the surface, but this planet is something from your worst nightmare. Follow the crew of the Covenant into the dark beginnings of the Alien franchise.
Alien: Covenant has big shoes to fill after the mixed reception to Prometheus, with the main issue with that film were the lack of Xenomorph from the previous films. Covenant remedies this with flying colors as the Xenomorph returns with a sleeker design alongside new incarnations. The film utilizes its atmosphere very well, and combines this atmosphere with breathtaking shots and practical effects.
Not to say the film is perfect, as there are a fair number of issues with this movie. For starters, the film doesn't do anything to reel the audience in until at least an hour in. This wouldn't be as much of an issue if this time was used for development of the characters and establishing pace. However, this is not the case as most of the cast aside from the previously mentioned leads as well as Danny McBride, are almost entirely forgettable. Some of the jump scares are on the predictable side, and the logic is lacking. Why would you split up in a horror movie?
True the film may have its flaws, but general audiences should find something of value here. The intrigue of the Alien universe should draw in Alien fans and horror enthusiasts alike. When this film does something right it is fantastic and should scratch your horror itch.