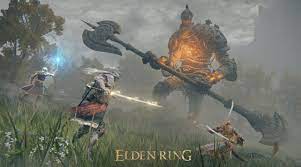 For all you Dark Souls fans out there, the long awaited Elden Ring finally releases Friday, Feb. 25.
The game includes a vast open world, difficult enemies and multiple classes to choose from!
This is anticipated to be Software's biggest project to date and is now available on PS4, PS5, Xbox One, Xbox Series X and S and PC.