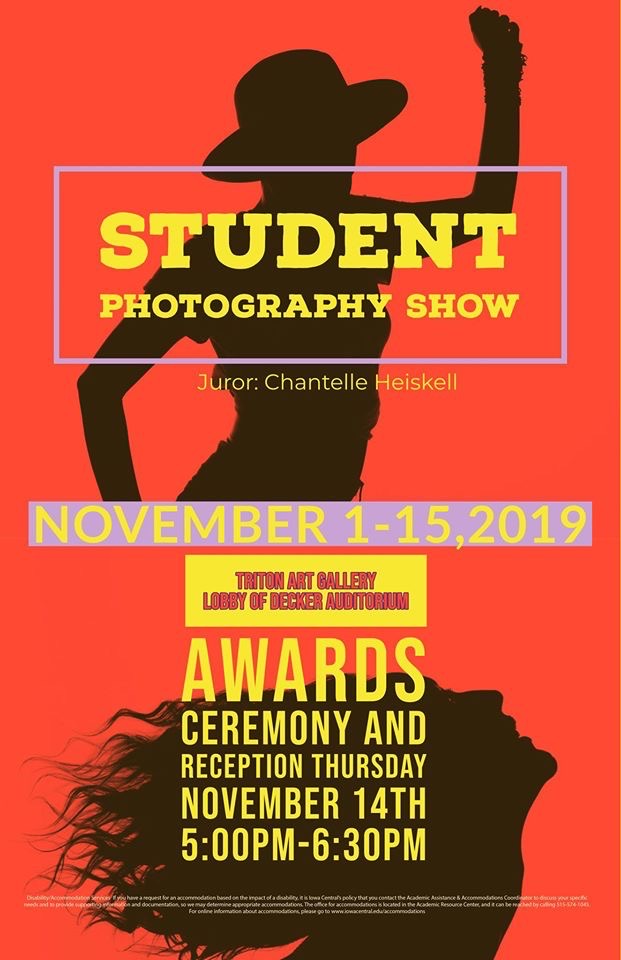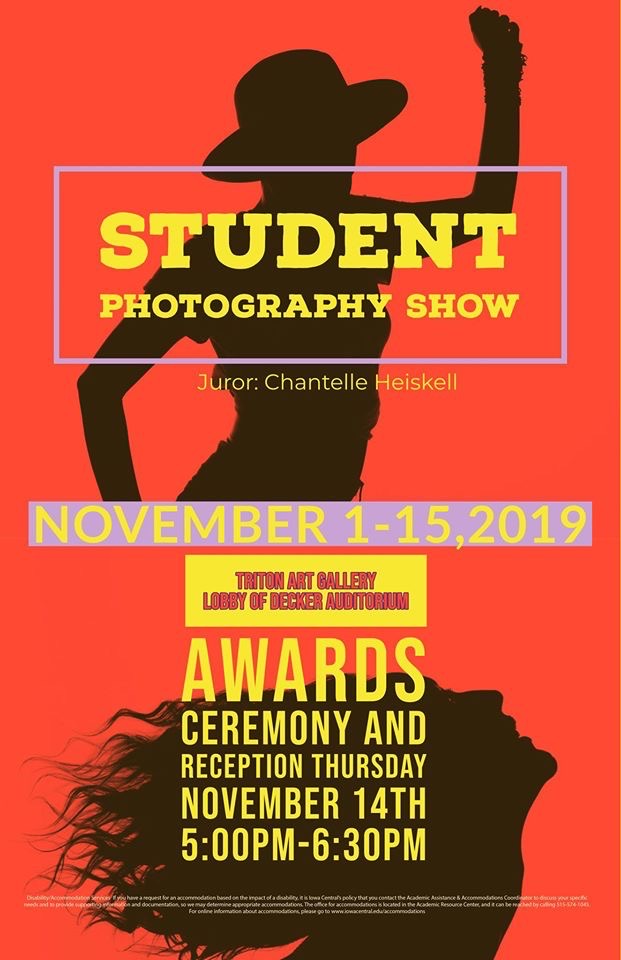 The Fall Student Photography Show is here! Anyone is welcome to check out the gallery in the Triton Art Gallery located in the lobby of Decker Auditorium! The juror for this year's show is Chantelle Heiskell.
The gallery is open November 1st-15th, 2019! While attending the gallery, be sure to vote for your favorite image for the chance to win the People's Choice Award!
The Awards Ceremony and Reception will be Thursday, November 14th starting at 5:00!