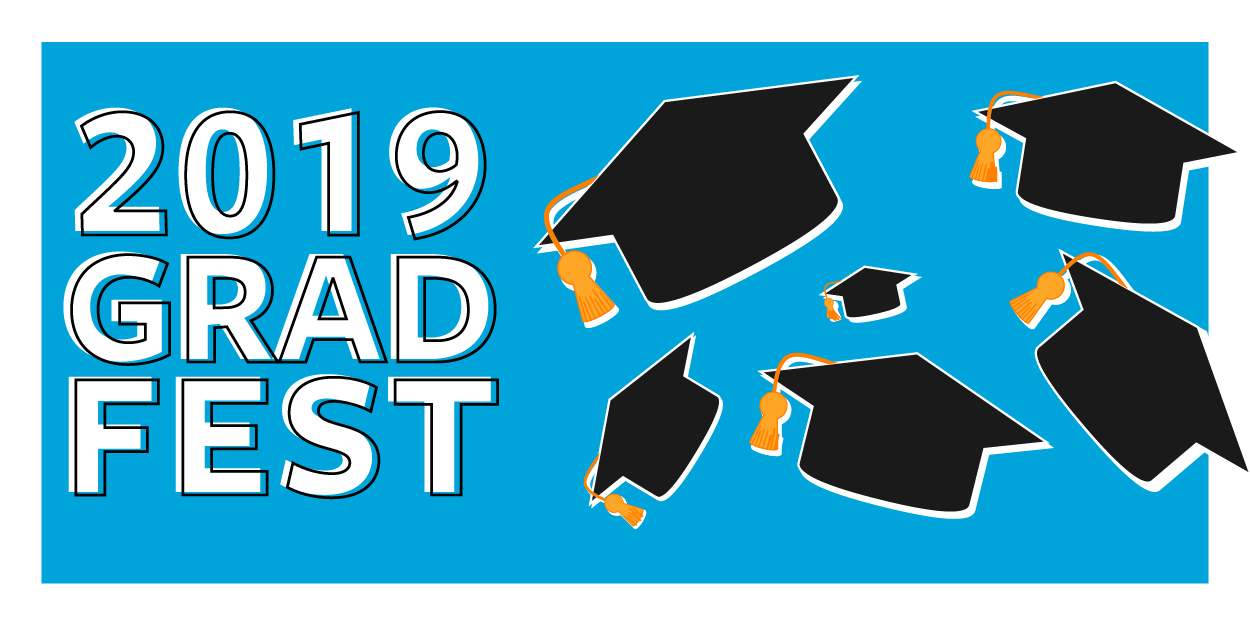 Did you know that graduation is only 44 short days away? Do you have questions about where to be for the commencement ceremony, or where to pick up your cap and gown? All of your graduation questions can be answered here!
Iowa Central is hosting their 4th annual Grad Fest on Tuesday April 23rd from 9AM-6PM. This will take place in the Student Resource Center (SRC).
The intentions of Grad Fest is to give students the opportunity to ask questions they have related to graduation. You will also be able to make payments, or stop and talk to people from various departments from campus. If you plan on going into the work force after your time here at Iowa Central is complete, this is a great opportunity to meet with career services! There will be people available to talk to that can get you a jump start on your plans for your career.
**(Also, don't forget to attend the Career Fair on March 29th in the Career Education Building from 10AM-1PM. This is the perfect opportunity to meet with local employers from the community!)
Students can also stop in to pick up their cap and gown at the Grad Fest! Jostens, the rep of the cap and gowns, will also be available to talk to on the 23rd.
**Students will still have the option to pick up their cap and gowns on the day of commencement if you cannot attend Grad Fest.
Worried that you won't be able to make it to Grad Fest? Don't be! You are not required to stay the entire day. Grad Fest is intended to be a one-stop-shop for any graduation related questions. Simply stop in the SRC any time between 9AM and 6PM on Tuesday, April 23rd, and there will be someone to talk to!
The following departments will be available to talk to at Grad Fest:
Student Records
Business Office
Admissions/Associates
Financial Aid
Career Services
Bookstore
Advising Center and Alumni Relations
Thank you in advance for making this another successful year of Grad Fest, and we are looking forward to seeing you there! If you have any graduation related questions that you need answered before the 23rd make sure to email your advisor, or stop by admissions! If you have any questions regarding Grad Fest please contact Courtney Kopp at kopp@iowacentral.edu.