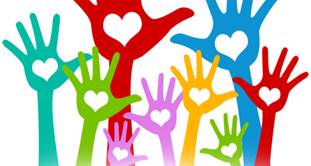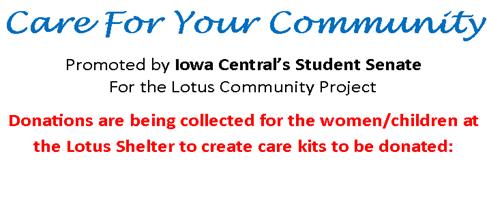 Student Senate is taking donations to create care kits for the women and children at the Lotus Shelter. Items which are needed are:
Combs/Brushes
Hair Ties
Hair Products
Women/Children Socks
Sippy Cups
Baby Bottles
Diapers
Cereal
Pop-tarts/Oatmeal
Coffee/Creamers
Batteries
Battery-operated Night Lights
Battery-operated Alarm Clocks
Gift cards to Wal-Mart/Dollar Tree (Senate will purchase items for you)
Please drop items off in the Triton Enrichment and Advising Center in SSS-124 March 6th-29th. New items only please. Donate to help your community.