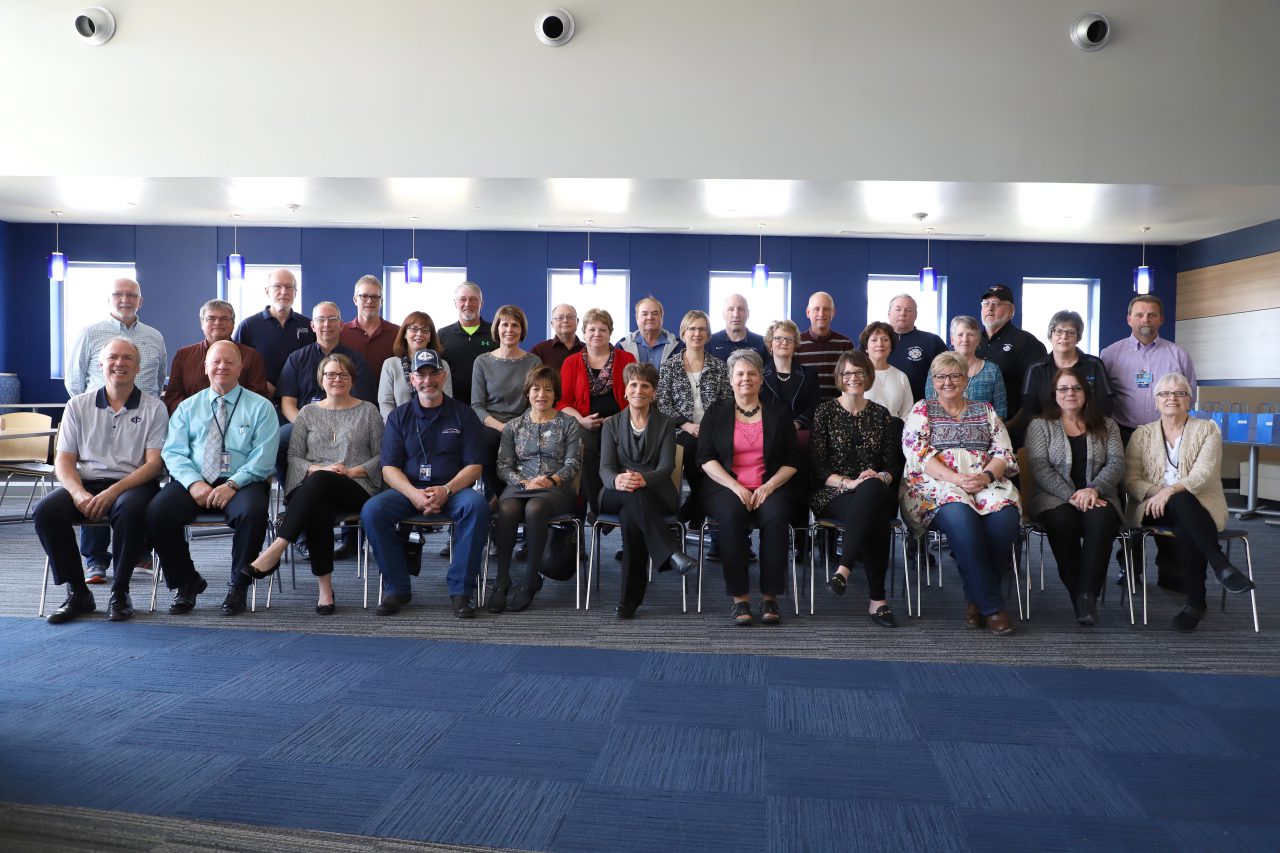 At Iowa Central Community College there is a dedicated community of faculty and staff who are focused on advancing the personal and educational growth of the students. More often than not the full scope of these individual's hard work is not as widely recognized as it should. At the end of this academic year, many will be leaving their positions at Iowa Central. To that end, let us take the time to honor these devoted and hard-working individuals.
However, let us not be sad that the staff that have helped the students grow as individuals are leaving, but rather let us honor all that they have done for this college and for the students. All of the staff and faculty have contributed unfathomable commitment to the college and to its students. The great shame is that they are not honored for their actions more often.
All of these individuals deserve our thanks, however if I were to chronicle the achievements of every staff member this would become quite the archive. To that end I will focus on a couple of individuals.
Patricia Croonquist first came to Iowa Central as a student in 1977, and would then return as an instructor in 1991. She grew up in Chile, where she attended high school and trade school prior to coming to Iowa Central. Professor Croonquist works as a Spanish instructor, but is also responsible for helping to organize the yearly Festival of Nations event, she also organizes bilingual community outreach programs with the help of her students. Croonquist also serves as an adviser for the international students enrolled with Iowa Central, and helps them deal with any number of issues that they may come across. Professor Croonquist loves being able to help the students. Professor Croonquist has been a part of the Iowa Central team and has taught here for 27 years. Her contributions to the college are unquestionable, and regardless of what she does next, Iowa Central students and faculty will remember her and her contributions.
Jay A. Birkey served as a member of the TRIO Student Support Services team and as the Iowa Central's TRIO program director for the last 15 years. Birkey grew up in Manson, Iowa and eventually became a teacher at a high school in Nebraska before becoming a part of the Iowa Central team. During Birkey's first two years with the college he served as a member of the TRIO team before becoming director of the program. Birkey also teaches classes at Iowa Central as an adjunct instructor. Birkey loves to teach and loves to help students succeed even more. In December of 2017, Birkey stepped down as the director of the TRIO program, however he still works as an adjunct instructor for the college. Birkey expressed that he would miss working with the staff in the TRIO department. He also has this to say to students during their college days, "Take advantage of the opportunities available to you: find out who you are."
To some Iowa Central Community College may just be another community college, but the students here have possibly the biggest advantage; and that advantage is having the support and assistance of a staff and faculty who give 110% to making sure that students thrive and succeed. Regardless of where you as a student end up in life, remember the dedication of the Iowa Central staff, remember the impact they had on you, and remember the pride they showed when you succeeded both inside and outside the classroom, and to those of you among Iowa Central's staff not mentioned here. Rest assured that your dedication to this college has not gone unnoticed, and that all of us at Iowa Central will miss you dearly.
Photo provided at the courtesy of Paul DeCoursey