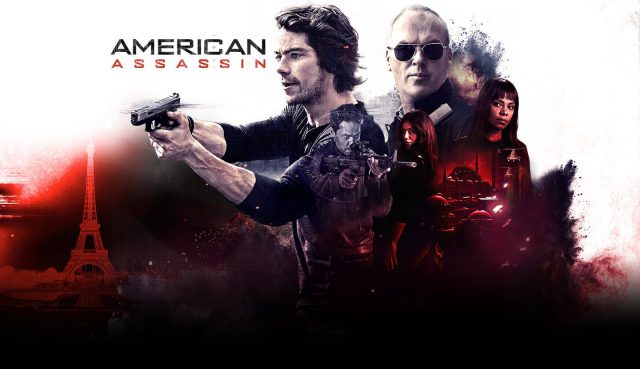 Every day, when we watch the news, the subject of terrorism is a flashing headline. The emotional experience of losing someone dear to you due to these brutal attacks of terror can't be felt by everyone. However in the revenge thriller, American Assassin, you will leave understanding the tragedy of the forces of terrorism in America. This film features everything you could want in an action sequence: drag races, parkour, action scenes, and the occasional well placed pick-pocketing scene. Mitch Rapp (Dylan O'Brien) and Stan Hurley (Michael Keaton) are two familiar faces that you will see as the leads, and the chemistry they maintain throughout the film has you as an audience member invested in and concerned about their well-being. Directed by Michael Cuesta, his team began the movie with a sweet flashback turned rogue that had everyone in suspense.
I rate this movie 5 out of 5 stars. Hold on to your popcorn because American Assassin keeps you guessing about the safety of Rapp and Hurley all the way through the end of the film. The action scenes will have you leaving the movie with a feeling of pride in fellow American citizens who fight terrorism to keep us safe every day.
The opening of the film serves to draw the audience in with a flashback that shows Rapp and his girlfriend enjoying a day on the beach where he suddenly proposes to her. Before Rapp has time to grab drinks and celebrate their engagement, a group of Islamic terrorists storm the beach and start mass shooting everyone in their way. Rapp is shot multiple times as he is running to get back to his now fiancee, Katrina, but before he reaches her, she is shot by a terrorist and dies right in front of him. Now seeking revenge, the movie flashes forwards to 18 months later with Rapp now appearing as a bearded, muscled-up, MMA expert, throwing knives, and going through other training as he looks to kill the terrorist organization that killed his fiancee.
This movie was released on September 15, 2017. The viewing time could not be more relevant as of the recent October 1st mass shooting taking place in Las Vegas, Nevada. Viewing the machine gun shooting on the beach in this movie puts us in the shoes of the victims of Las Vegas and what it was like to be there in a truly terrifying movement.
This movie is rated R and runs for 1 hour and 52 minutes. I highly encourage you to go see this movie if you enjoy action. This movie is worth the watch simply because of its relevance to our society right now. American Assassin will be available on Blu-Ray and DVD starting on December 5th.